Undercover Shredded Shorts & Patched Pants in Harajuku
When we saw this cool 27-year-old guy's shredded shorts from Undercover, we realized we've photographed him before in Harajuku (you can see him here). This time he was wearing them with a red t-shirt and all-over patched pants, both from Undercover. His eye-catching boots with contrasting straps are from Vivienne Westwood.
Accessories include two Undercover logo wristbands and several Vivienne Westwood silver rings. He has an ethnic bag and a metal disk decoration hanging from his belt. His backpack (also from Undercover) features more patchwork and some ethnic trim.
When we asked about his favorite music genres, the answer was metalcore and scream. If you'd like to see some creative accessories, check out his website.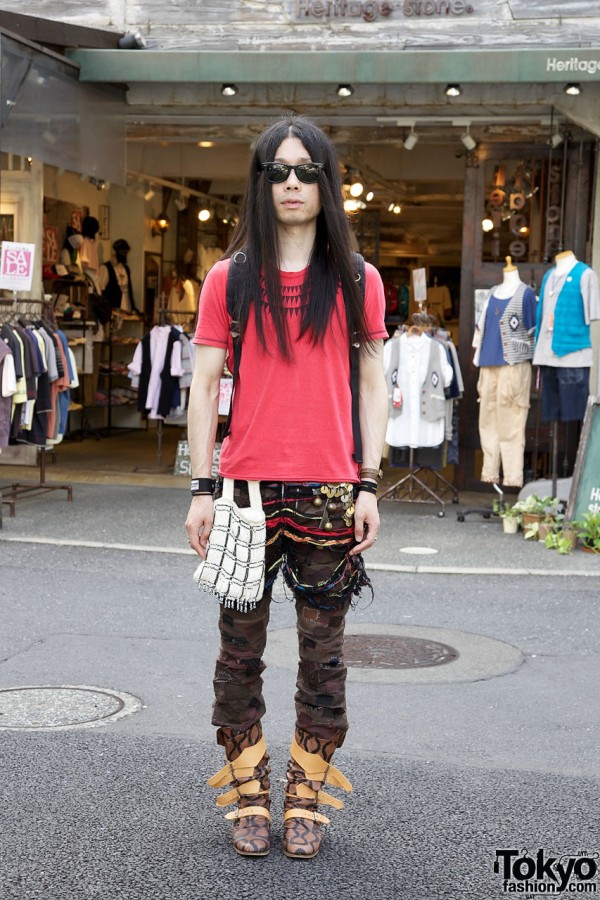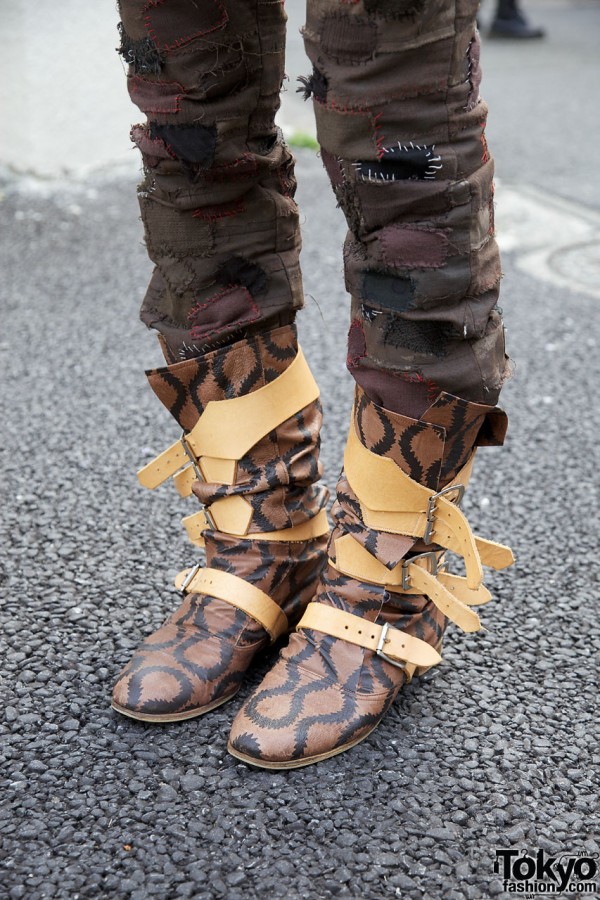 Click on any photo to enlarge it.