Undulate & TopShop vs. Comme des Garcons
This attractive Japanese guy and girl are a designer and beauty salon staffer that we met in Harajuku. On the right is designer Yuuki. He told us his favorite brand is Comme des Garcons and said that's where everything he's wearing is from, with the exception of his colorful Zucca watch. His favorite type of music is electronic.
The cute girl on the left is Mei, who is on the staff of a beauty salon. Her draped turquoise top is from Undulate. She's also wearing black shorts from TopShop over black leggings. Her sandals are from Undulate and her studded and fringed black handbag is from Another Edition. She's also wearing a Zucca watch.
Mei's favorite place to shop is H.P. France and she enjoys house music.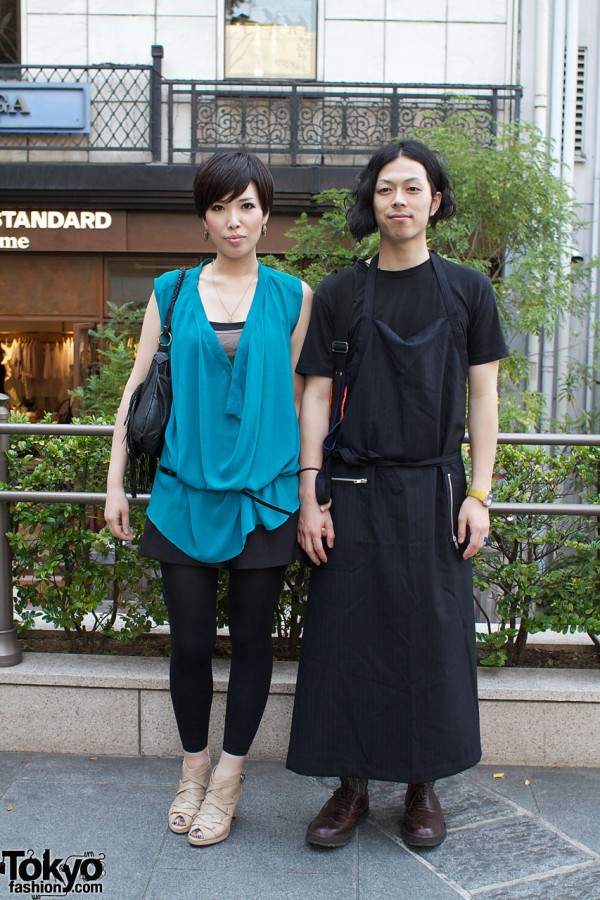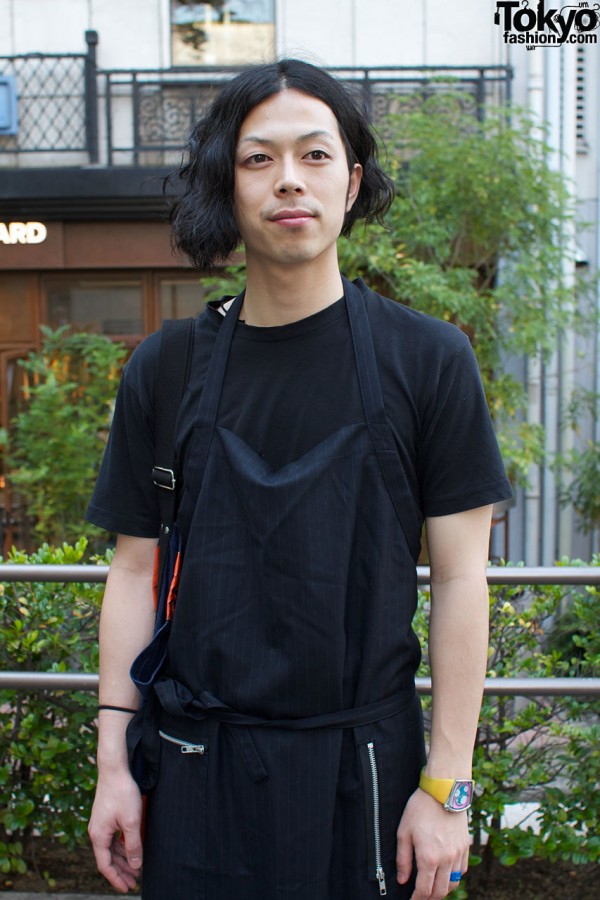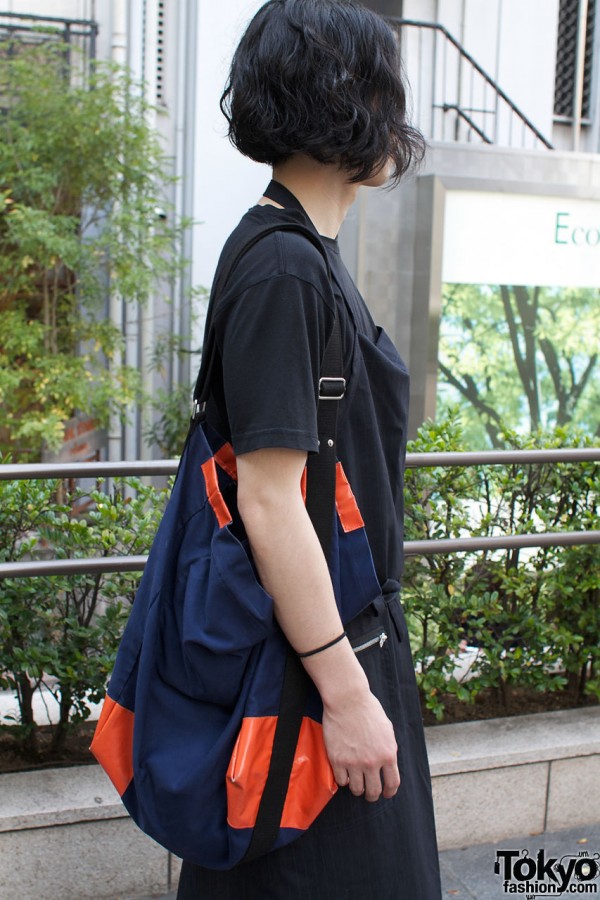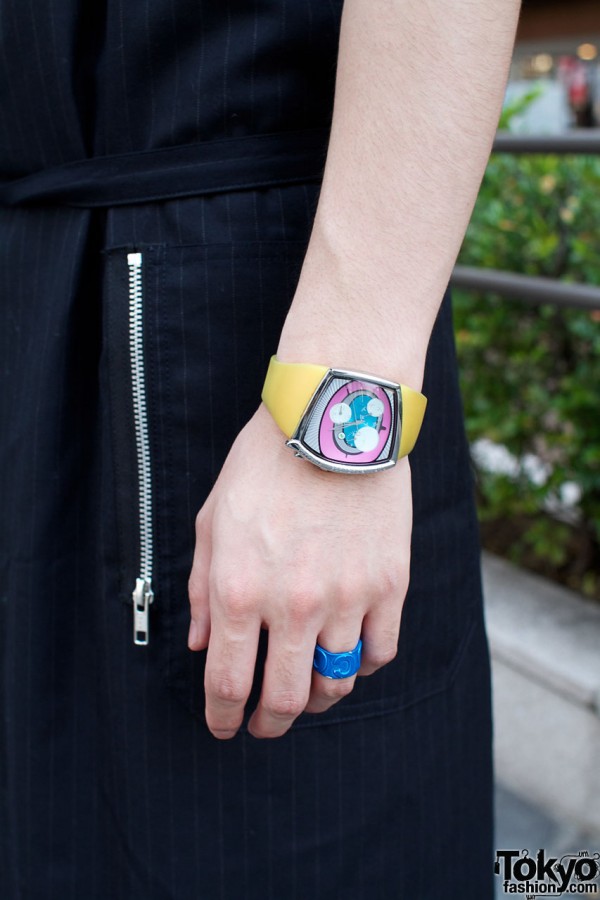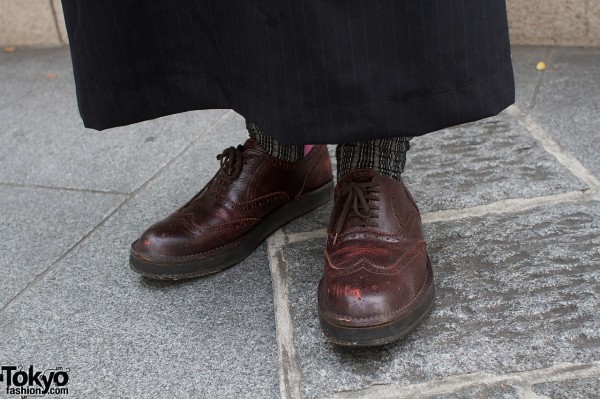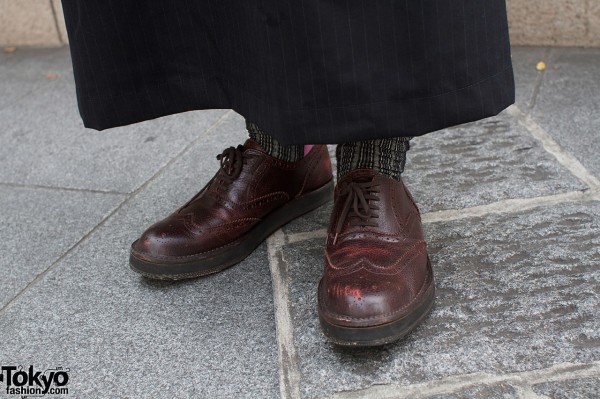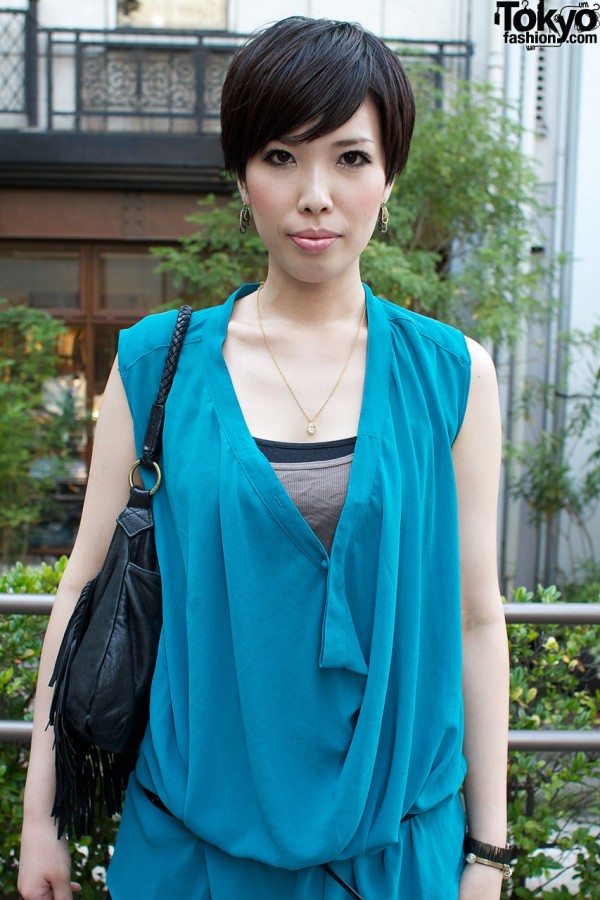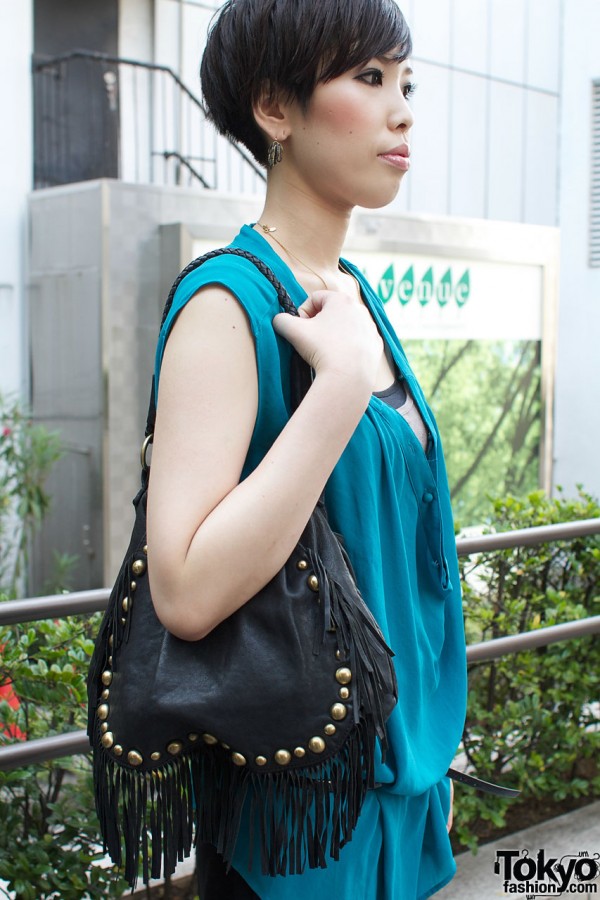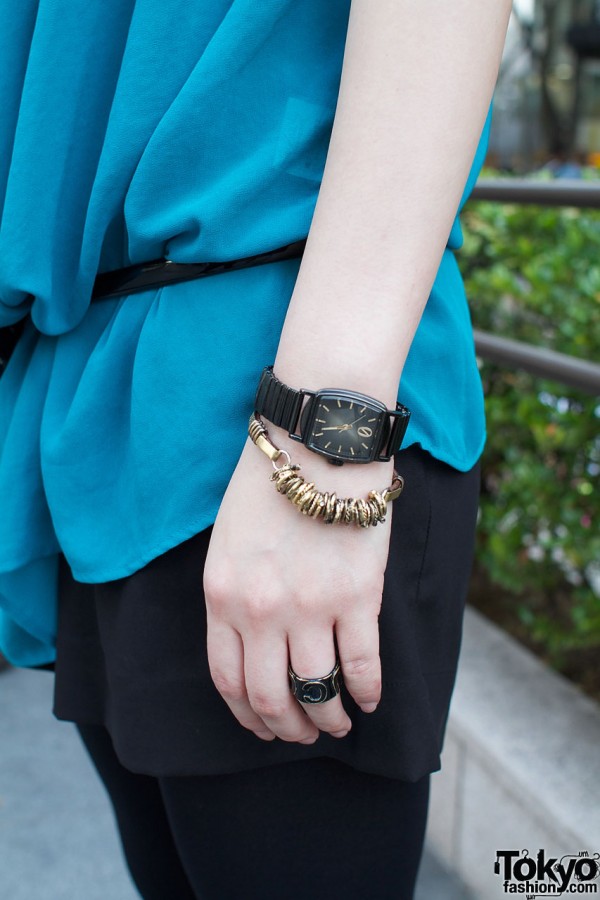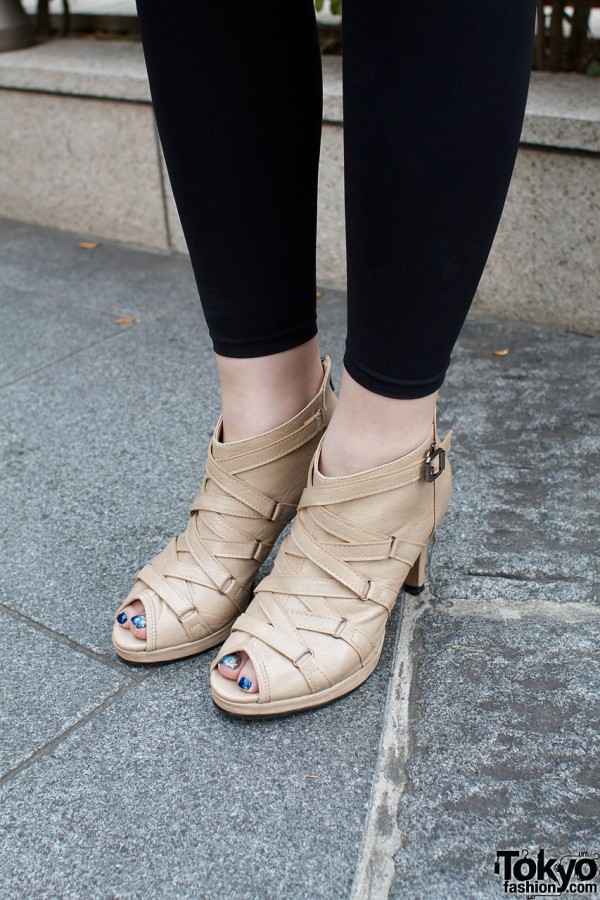 Click any photo to enlarge it.