Uni-qlo Top vs. Resale Denim & Lace
Here are two 19-year-old students that we photographed in Harajuku. The blonde girl on the left is Moe. She's wearing a blue knit shirt from Uni-qlo with a crinkle print skirt from the Santa Monica resale shop. She's also wearing white fishnet stockings and black Puma hightop shoes.
Moe's accessories include a fur tail on her clear plastic bag and a blue bandana hair bow. She got her bag at a flea market. Her jewelry consists of a thick sliver chain and several silver studs in her ear.
The girl on the right with short auburn hair is Yuppi. Her outfit consists of white lace tank top, denim camisole and floral print skirt. All of the pieces came from resale shops. Her floral print bag is also resale. She's wearing Doctor Marten's shoes with lace trimmed socks.
Moe's favorite places to shop are KTZ and American Apparel, while Yuppi favors resale shops. When we asked about their favorite music, Moe said she likes the British band Jamiroquai.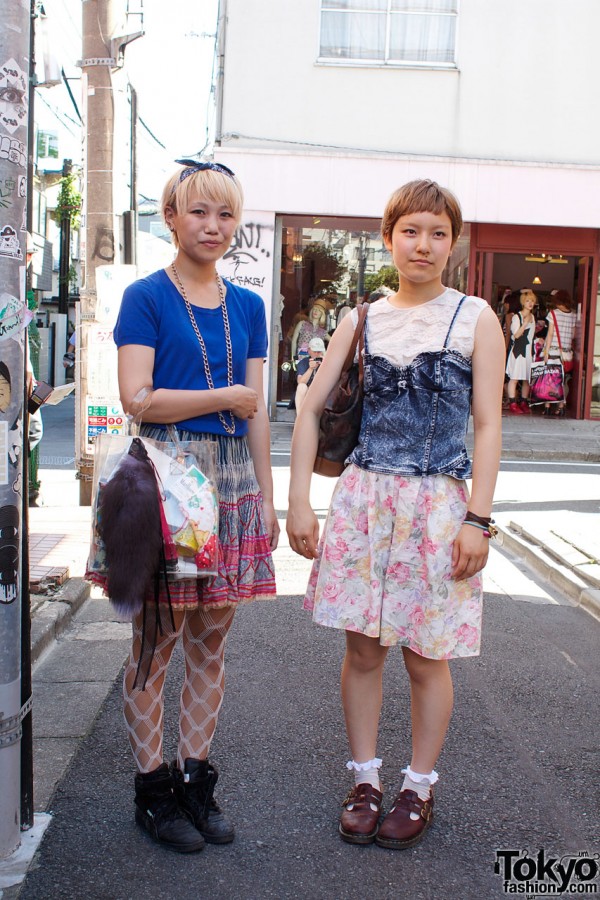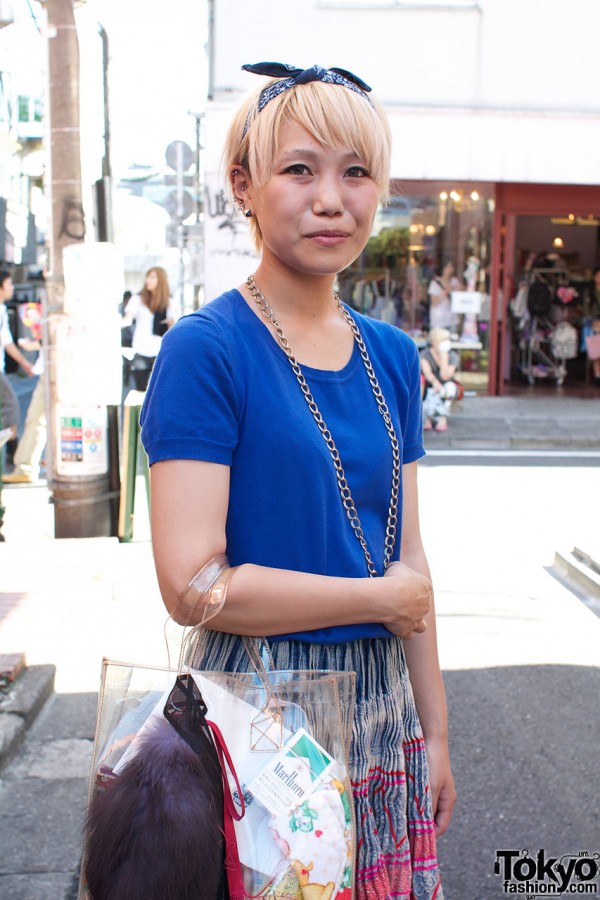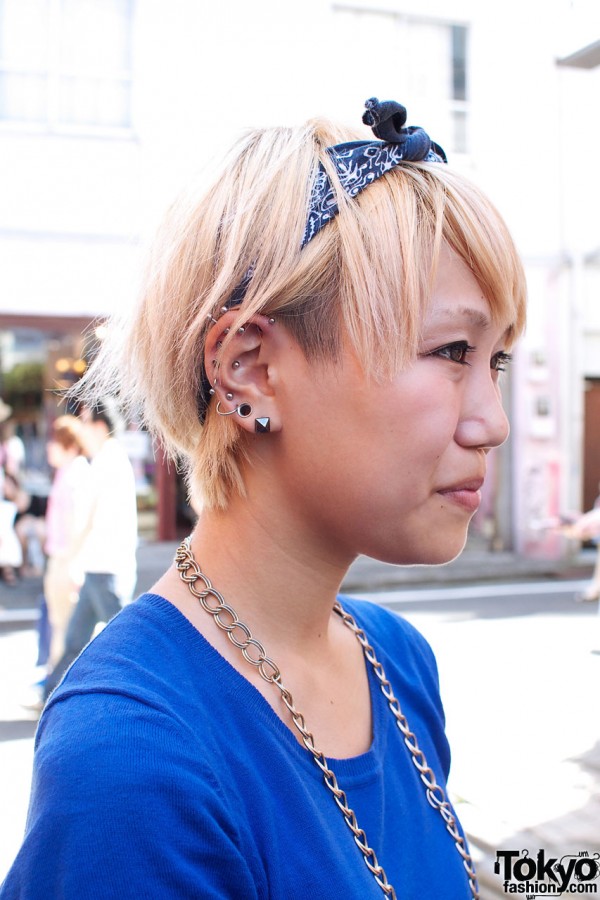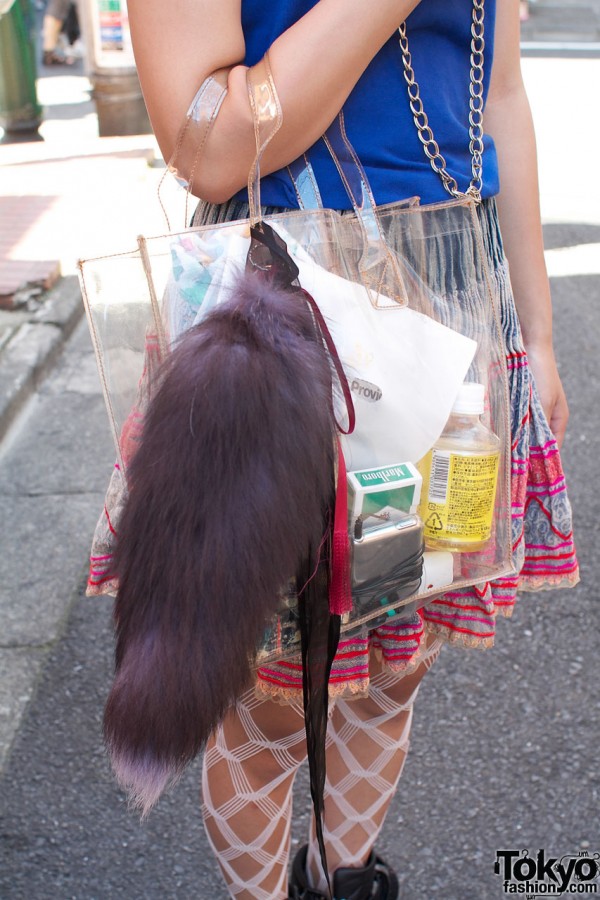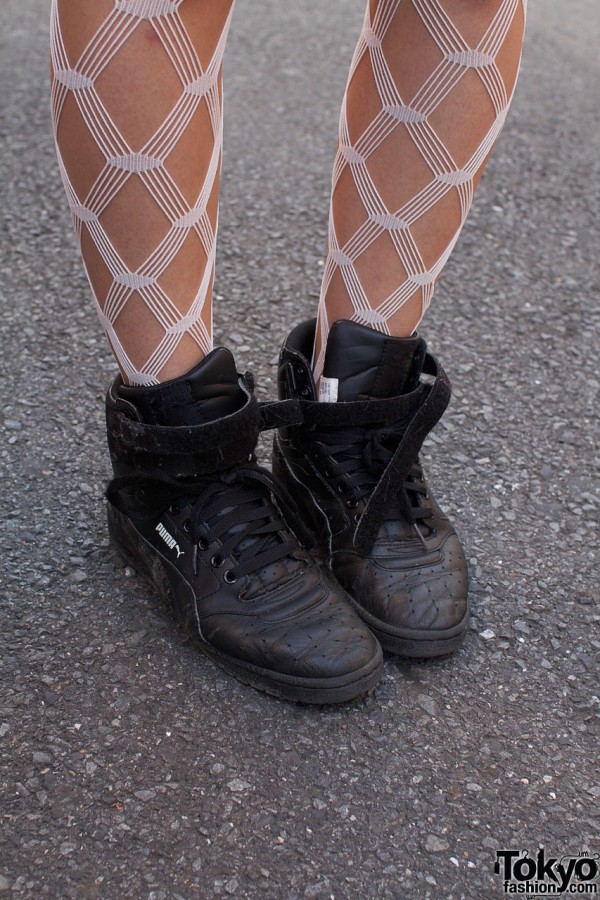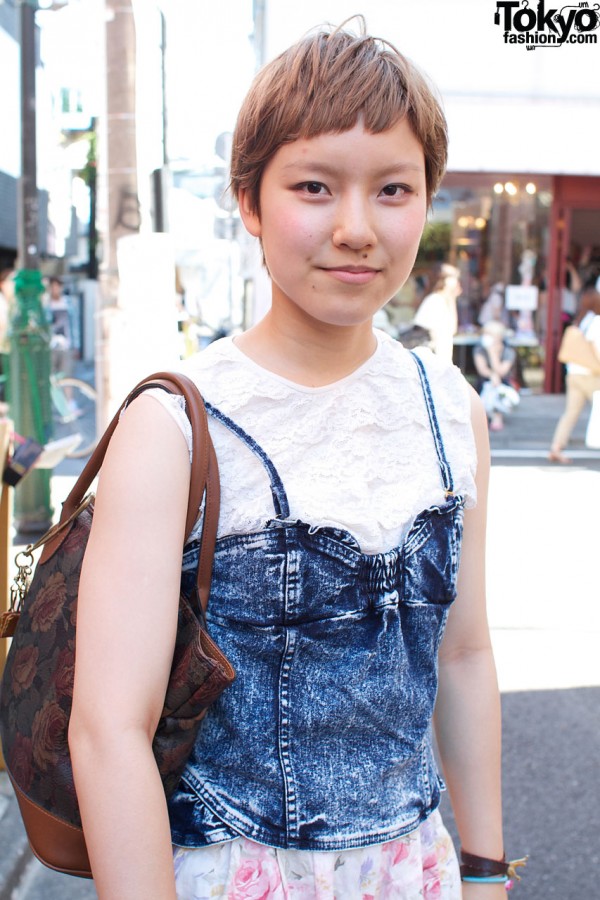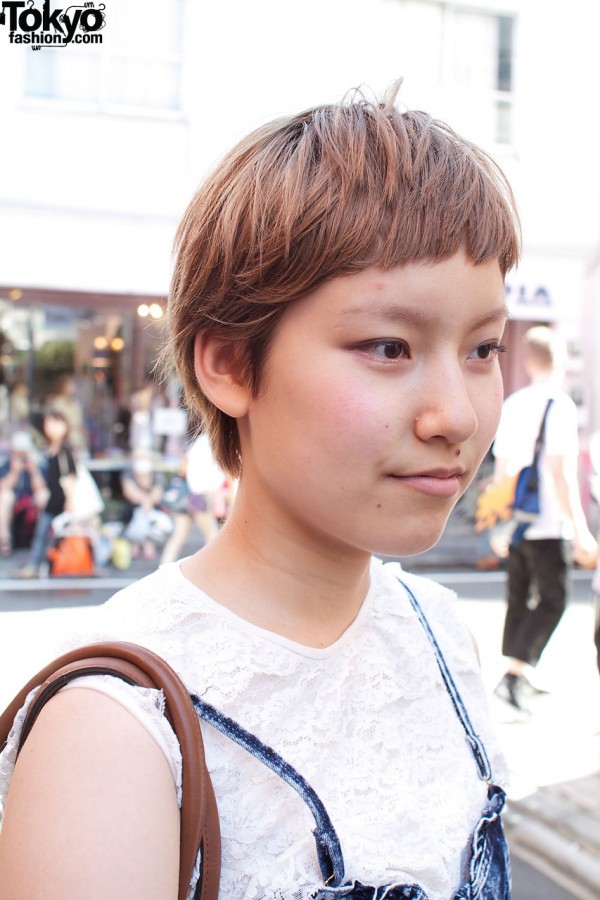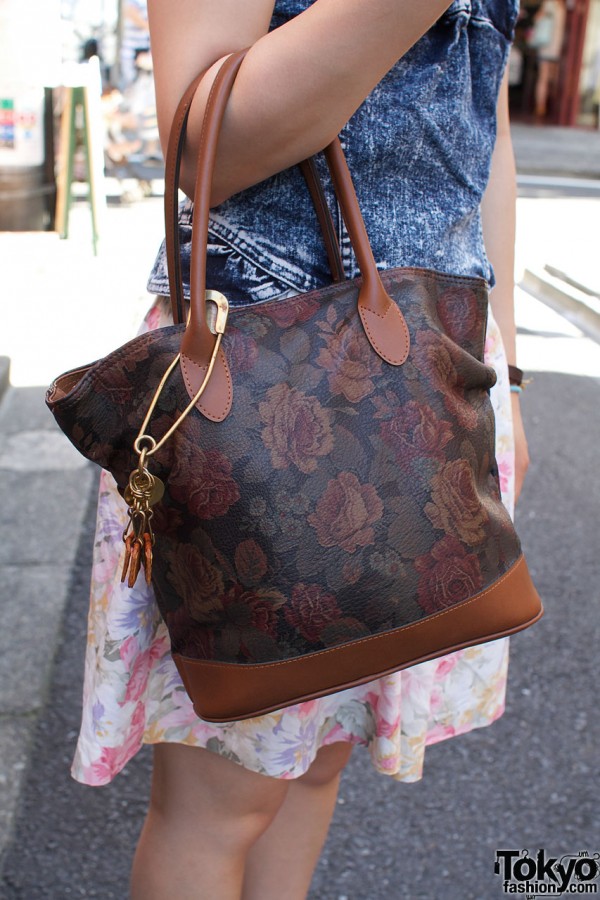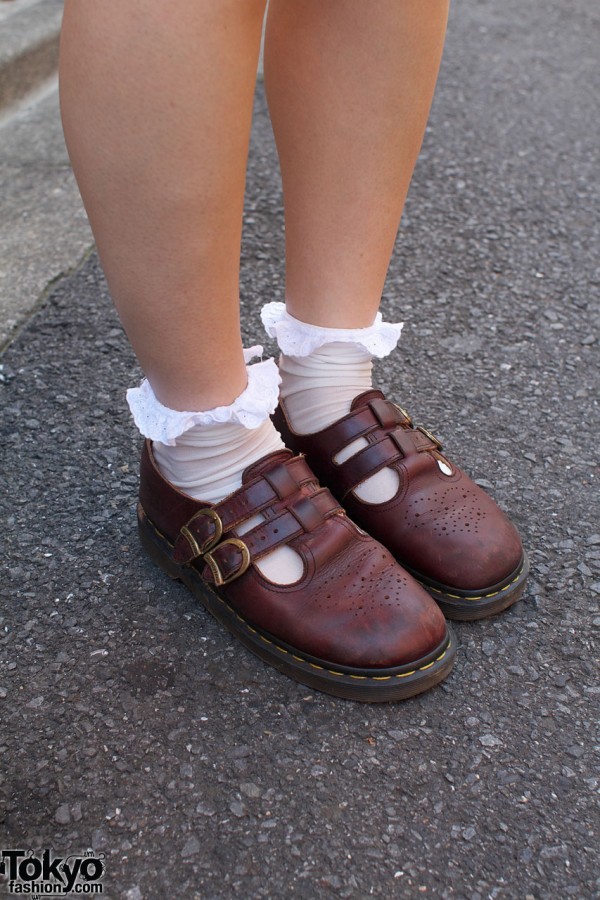 Click on any photo to enlarge it.