Vans Sk8-Hi Sneakers & Bucket Purse in Harajuku
This 17-year-old Japanese girl was photographed in Harajuku. She told us that her cute outfit – which consists of a colorful geometric flower pattern shirt, black jacket, colorful long dress, and bucket-style purse – was created out of items purchased at vintage and resale shops. She is also wearing black stockings and Vans Sk8-Hi sneakers. She said that her favorite shops/brands include Spank (aka Spank Koenji), Grog Grog (vintage shop), Zool (vintage shop), and Nadia (resale/vintage shop). As far as music, she likes to listen to Halcali, Blankey Jet City, and Sherbets.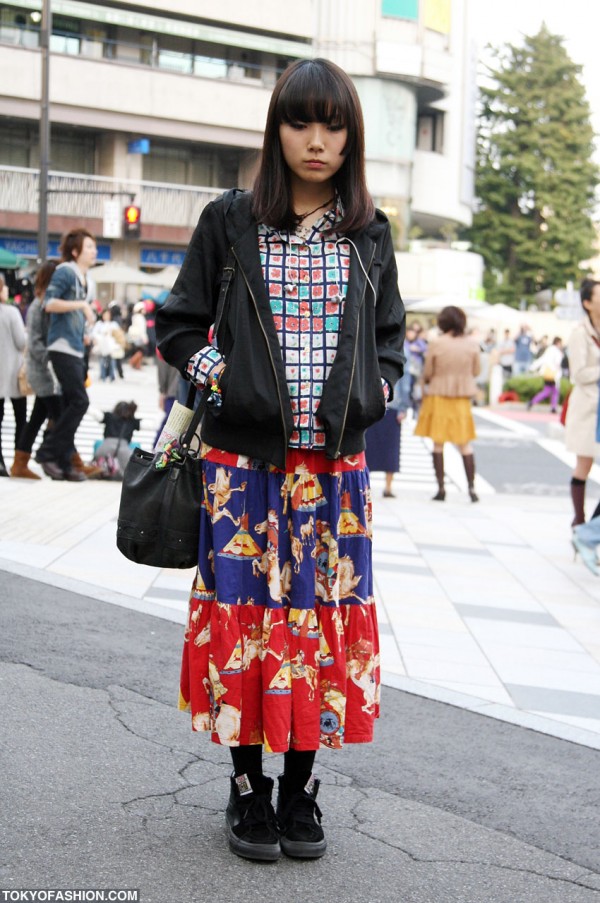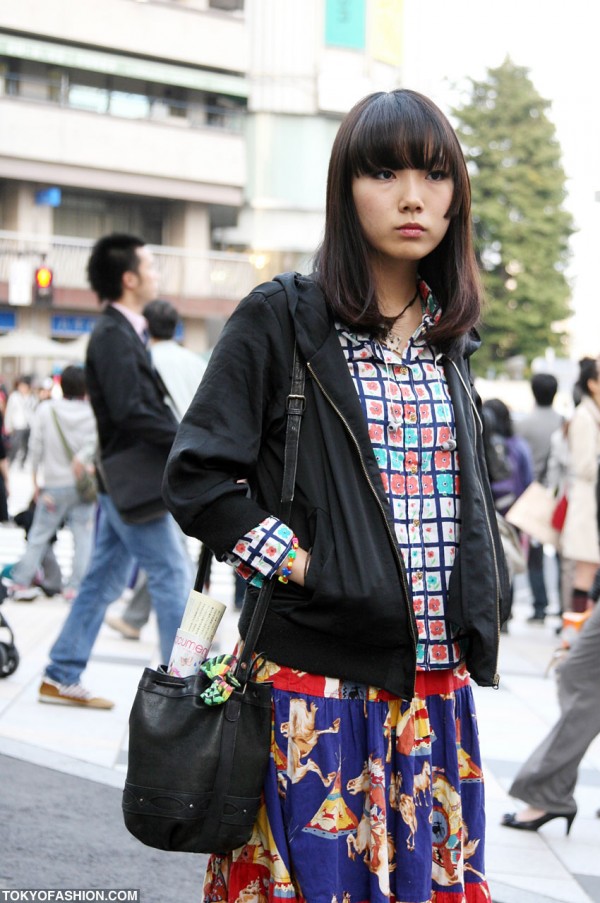 Click any photo to enlarge it.