Veveropparuuu Fashion Designers in Harajuku
This eye-catching couple is associated with the Veveropparuuu fashion brand. On the left with spiked hair and a face mask is 29-year-old company director and designer Kazuki Kotake. He's wearing a remade patchwork top from runurunu that really is a work of art and a pair of Nike shorts. His black suede sneakers, worn with geometric leggings, are from Undercover. Accessories include a small white clutch from Kagari Yusuke.
Kazuki told us his favorite fashion shops and brands are Hayatochiri and Veveropparuuu. His favorite music genre is chiptune (a form of electronic music that's produced with sound chips from computers and game consoles).
The happy girl on the right is 21-year-old Miyu, a Veveropparuuu designer. Her outfit from Kanata and Veveropparuuu is also happy and includes a mustard yellow pieced knit top with jodhpur-style jeans that are embellished with trapunto. Her tiger sneakers are from Dog and her Karrimor backpack is from Karima. She's also wearing a black billed cap with Mickey Mouse and happy face buttons. Her accessories include a toy wristwatch, small plastic ear studs and plastic earrings.
Miyu's favorite fashion brand is (of course!) Veeropparuuu.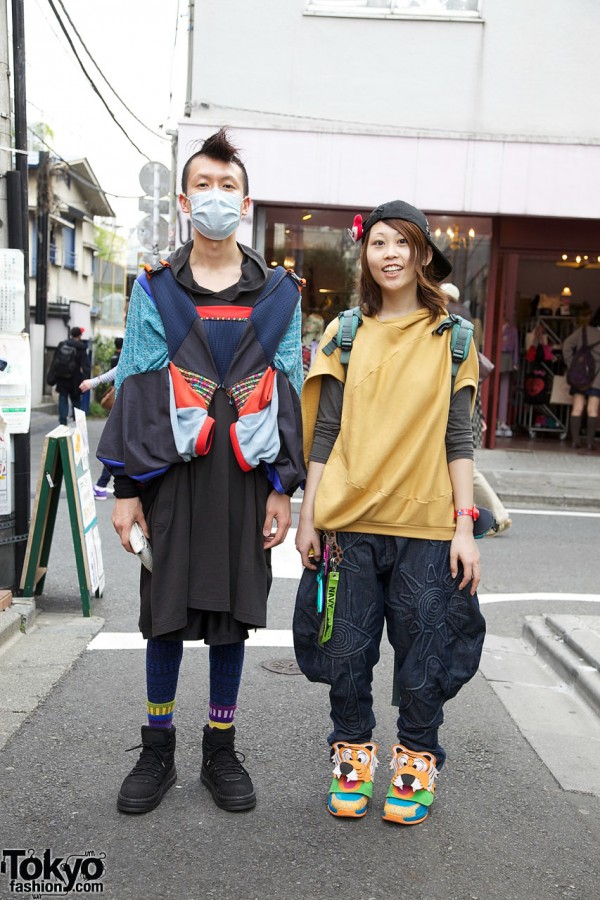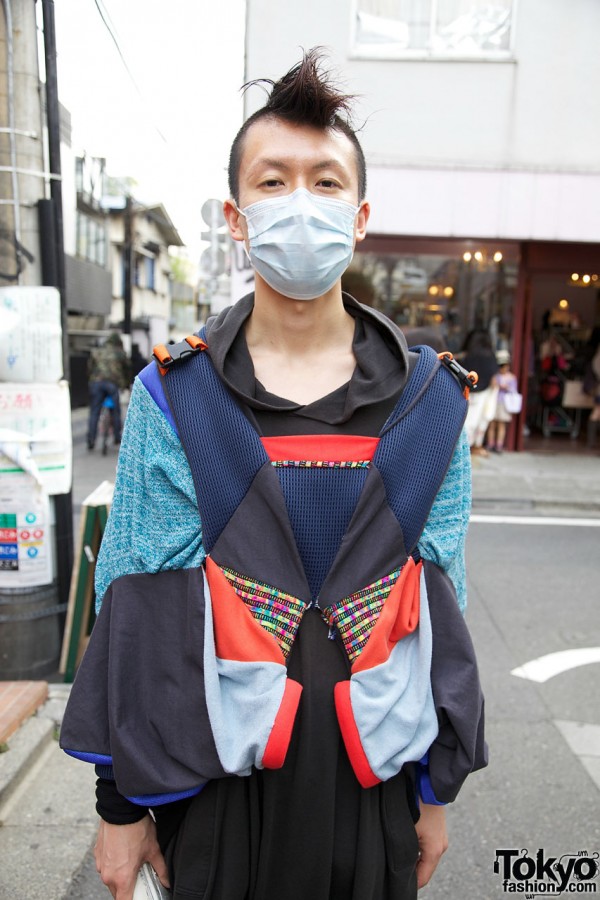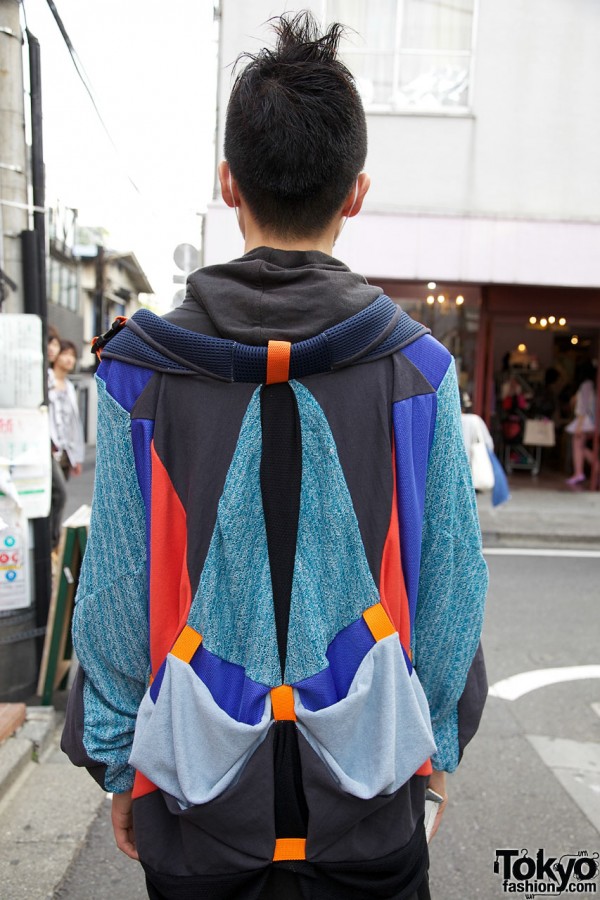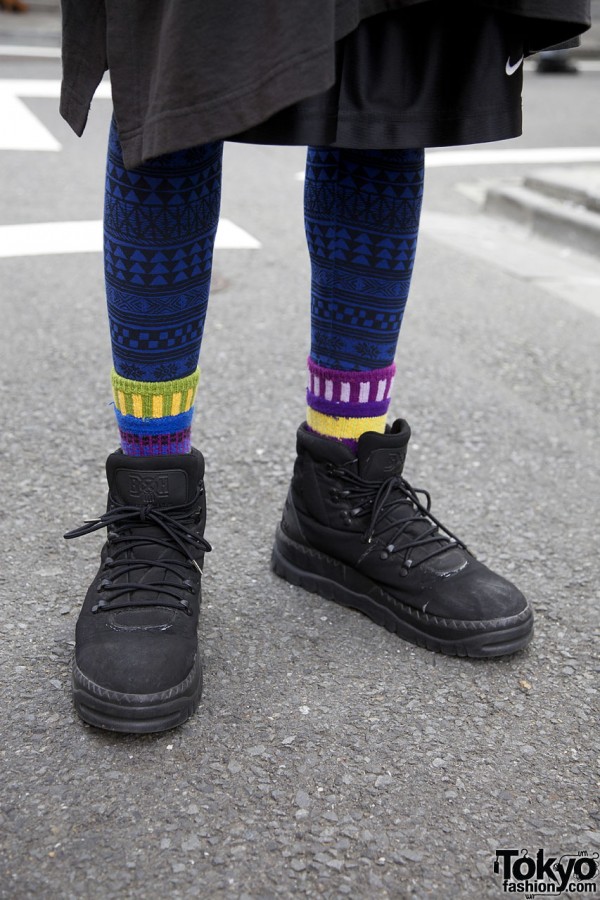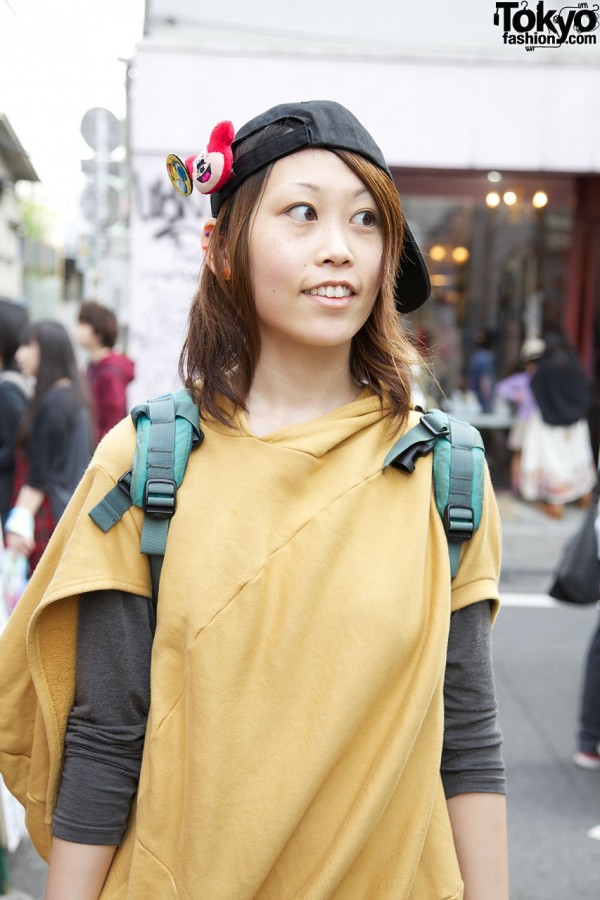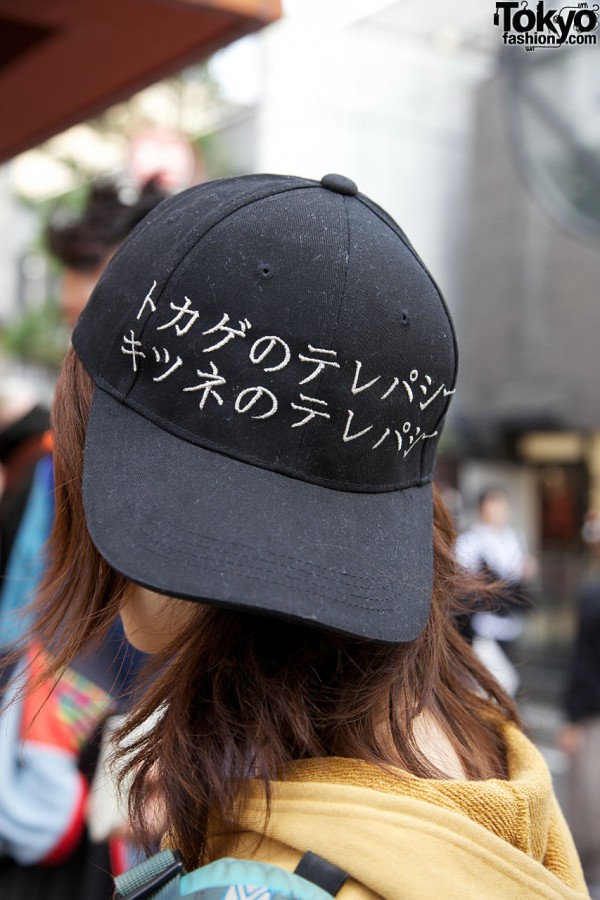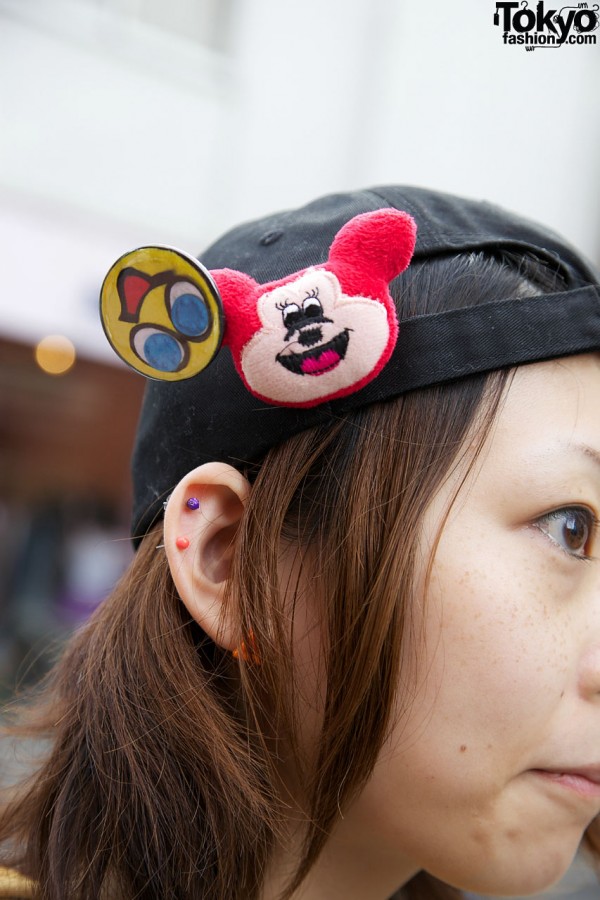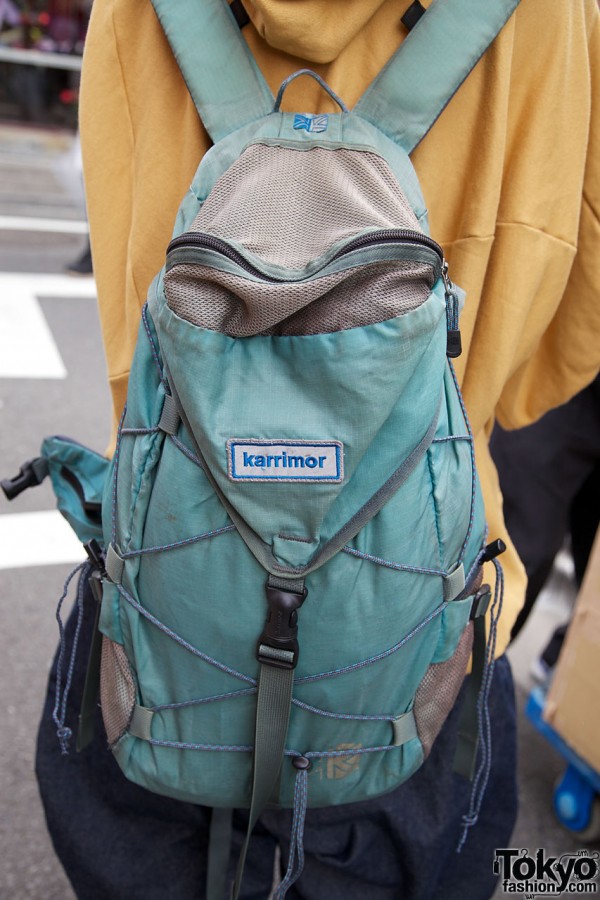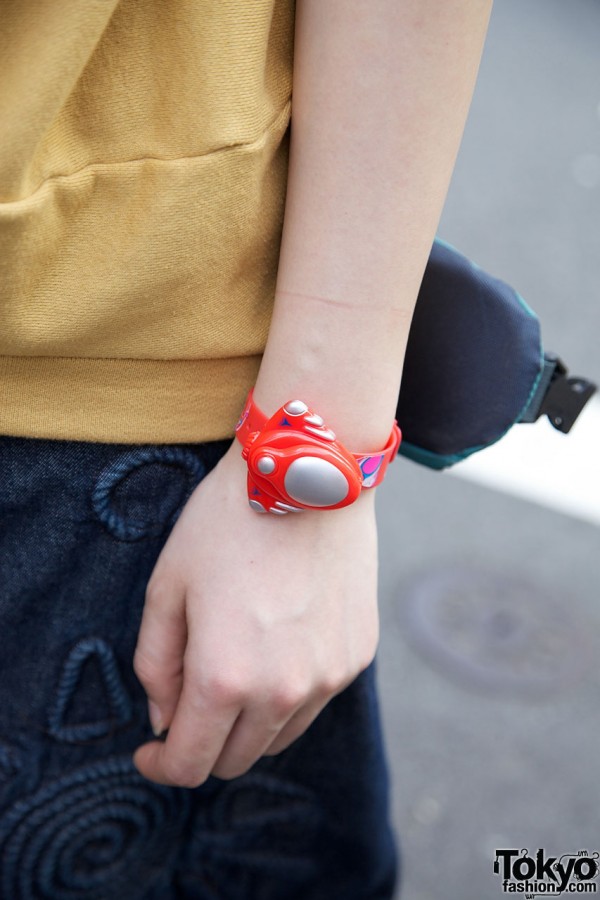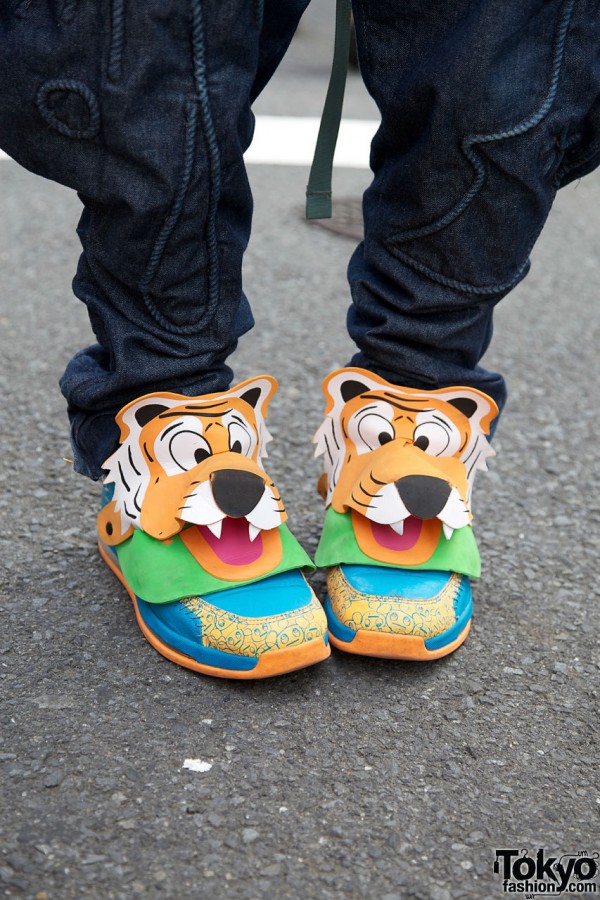 Click on any photo to enlarge it.