Vintage Dress w/ Beret & Tasseled Loafers
Erika, a 19-year-old college student, has captured a vintage look with a resale shirtwaist dress and a brown beret. She's also wearing white tights and tasseled loafers from Rosebud. Accessories include large glasses and a purple hair decoration. Her tan leather purse with zippered pockets is from Porter.
We asked Erika about her favorite fashion venues and the answer was Another Edition, Beams and fur fur. She also told us that she like the music of Yuki, Perfume, capsule and Meg.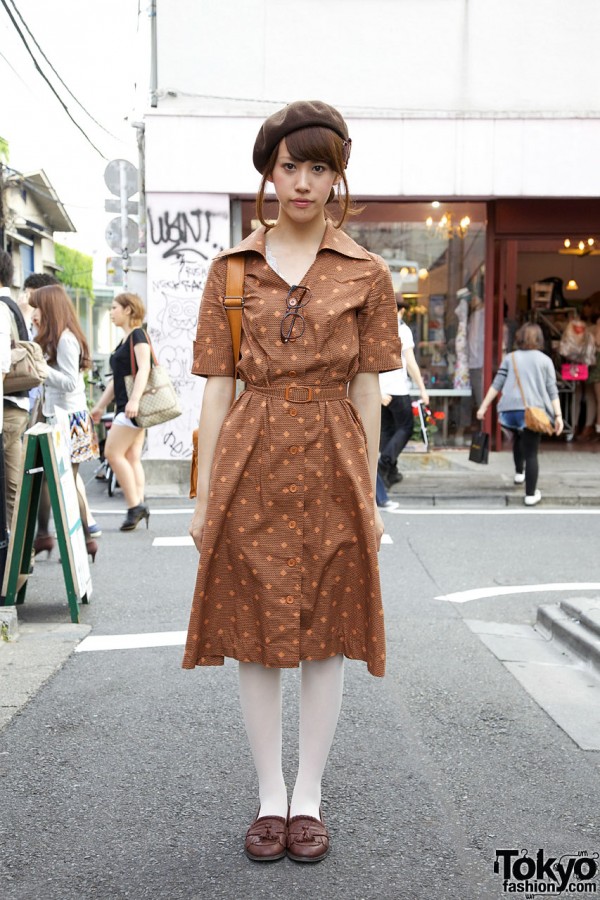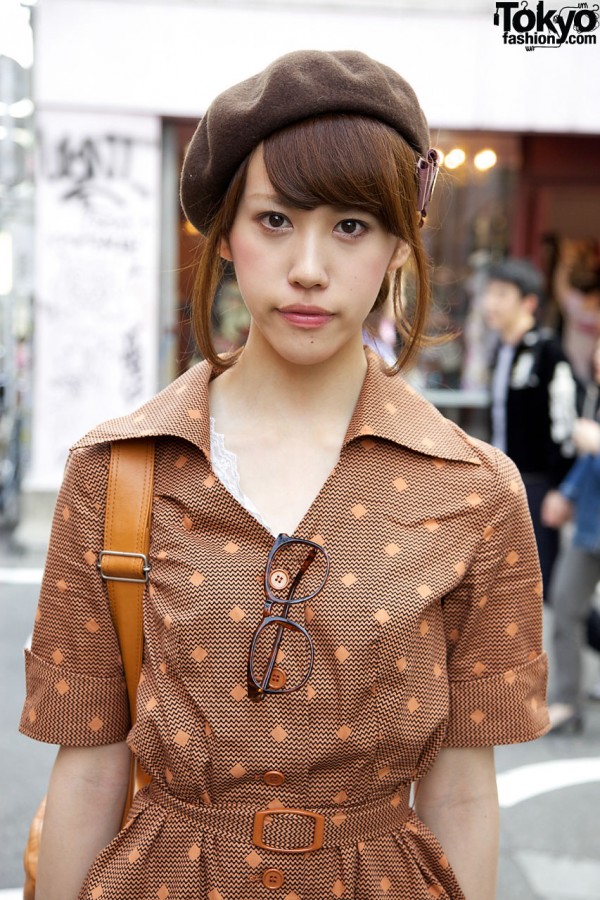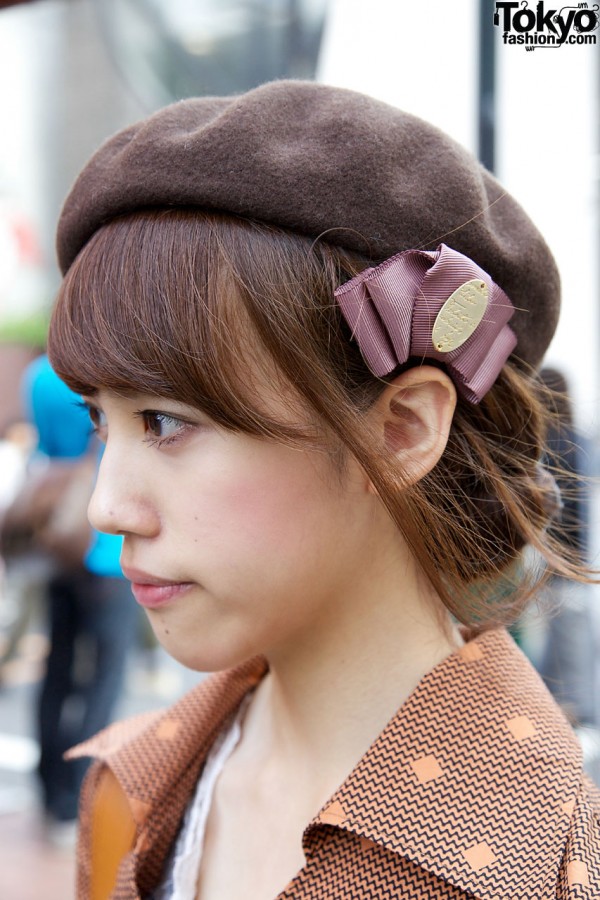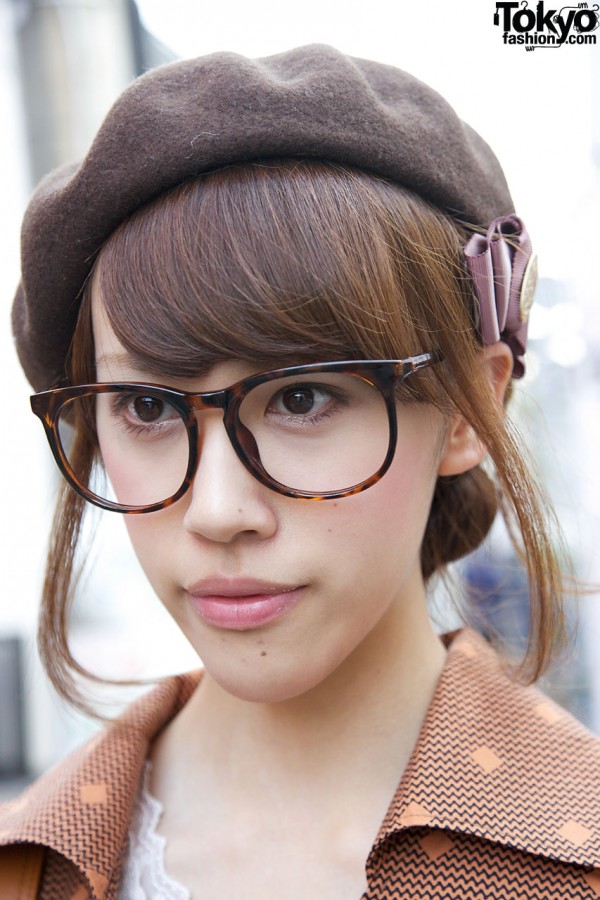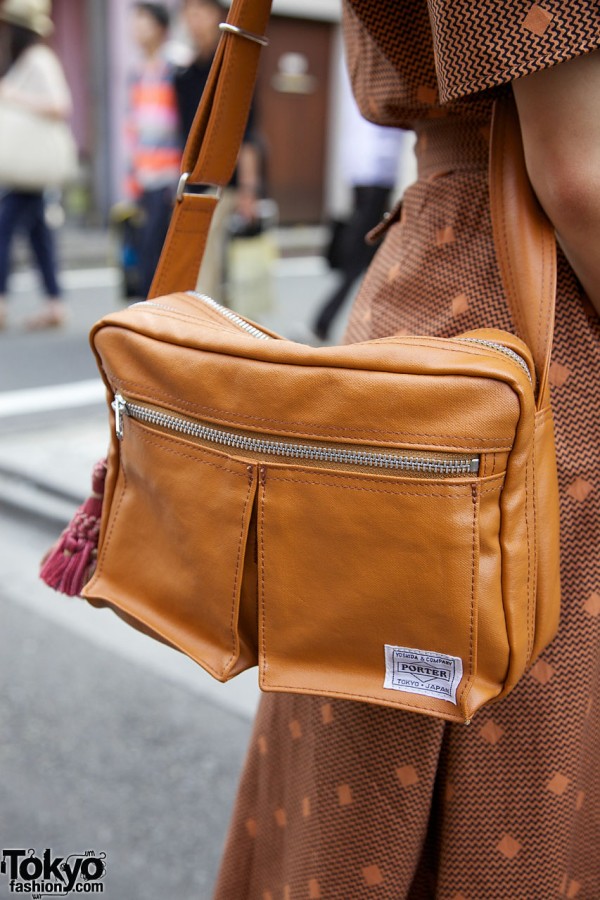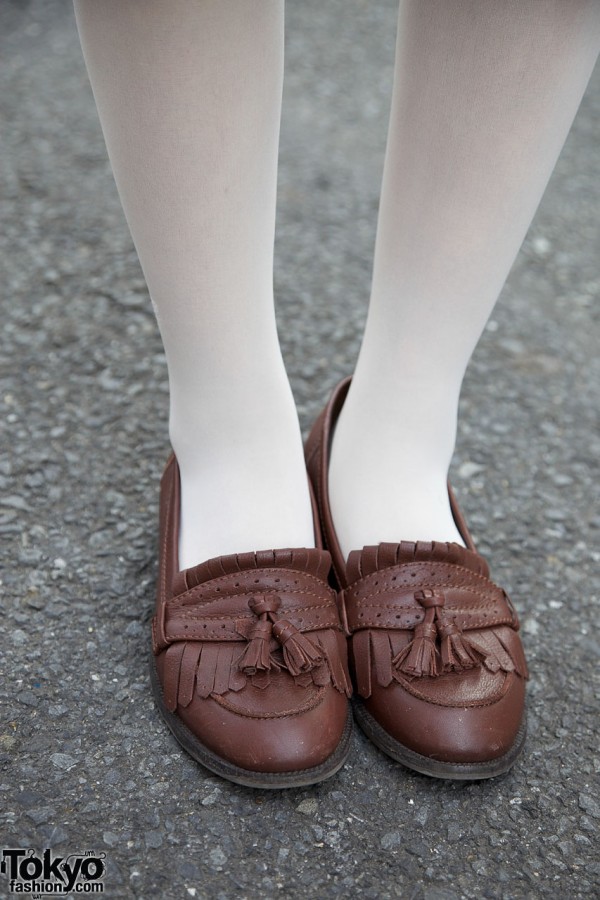 Click on any photo to enlarge it.