Vintage Japanese Street Fashion in Harajuku
This 19-year-old Japanese beauty school student was photographed in Harajuku. She told us that her outfit came from vintage clothing shops. The outfit consists of several layers of different materials, including a suede-looking lace-up shirt under a corduroy dress under a flowing top under a long knit sweater. Layered with all of that is a vintage skirt, rust-colored stockings, and leather flats. Her accessories include a beret with a tassel, a canvas bag, and a cross necklace.
She said that her favorite fashion brand is Aski Kataski – which makes sense when you look at her style. Aski Kataski is a Japanese brand by designer Katsuhiro MAKINO, who is well known for drawing inspiration for his collections from beautiful vintage and antique fashion.
When we asked her about music, she said that she is a fan of Chara and 9Goats Black Out.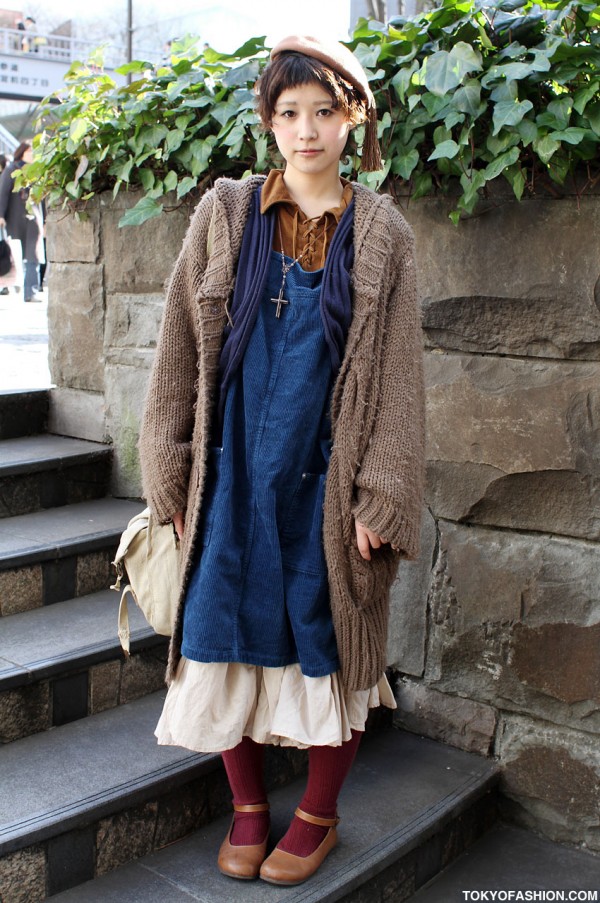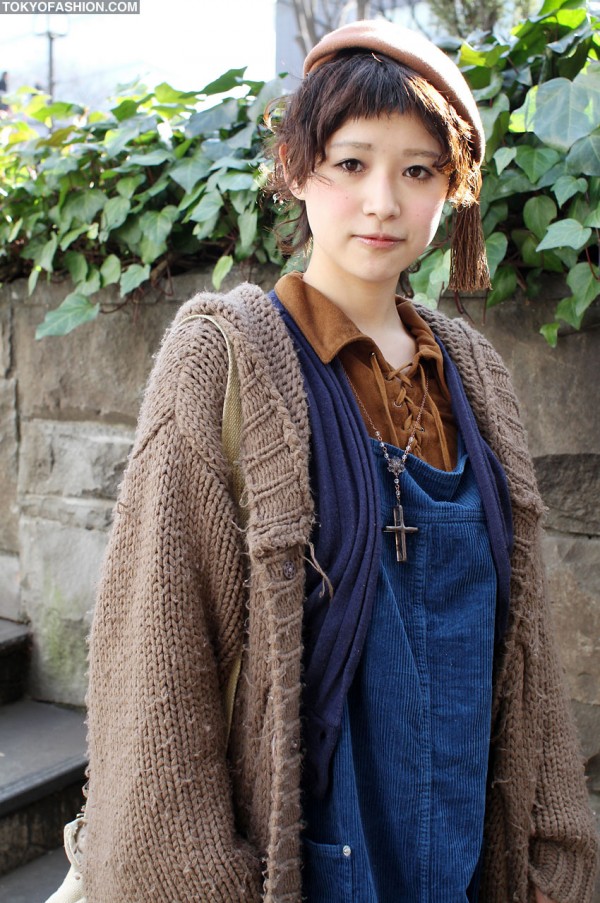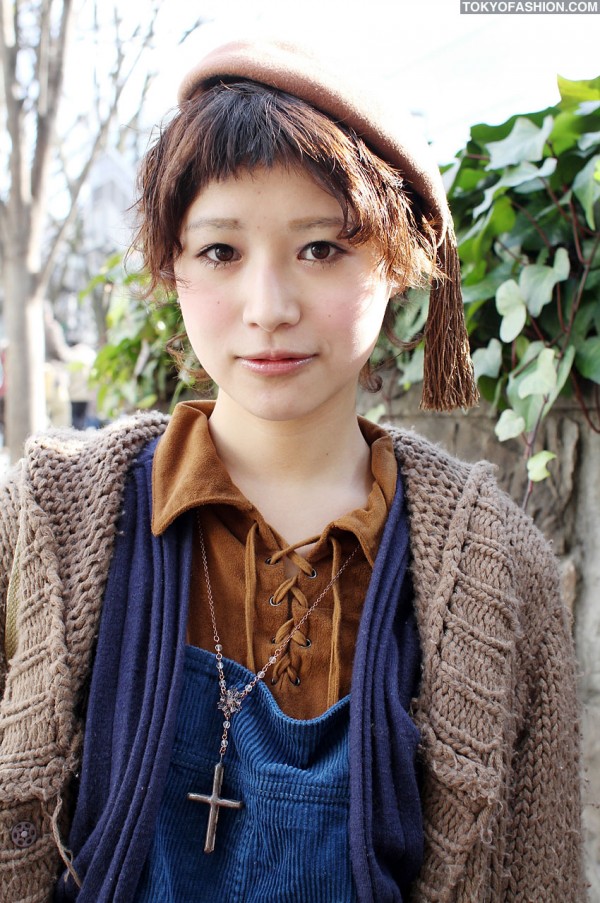 Click any of the pictures to enlarge them.