Vintage Lace, Fur Hat & Jean Paul Gaultier Bag
Yoshino is a 22-year-old self-described furita. Her vintage lace top is from Odds. She's also wearing a long vintage skirt and a black overcoat with fur collar and cuffs. Her accessories include plaid gloves, a fur hat and a pearl necklace. Her black boots feature fur cuffs.
Yoshino's black bag is from Jean Paul Gaultier, who along with Alice Auaa is a favorite designer. She's also carrying a Nightmare Before Christmas tote and a large black bag with a chain strap.
We ask Yoshino about her favorite music and she said she likes Dir en Grey and Cocco.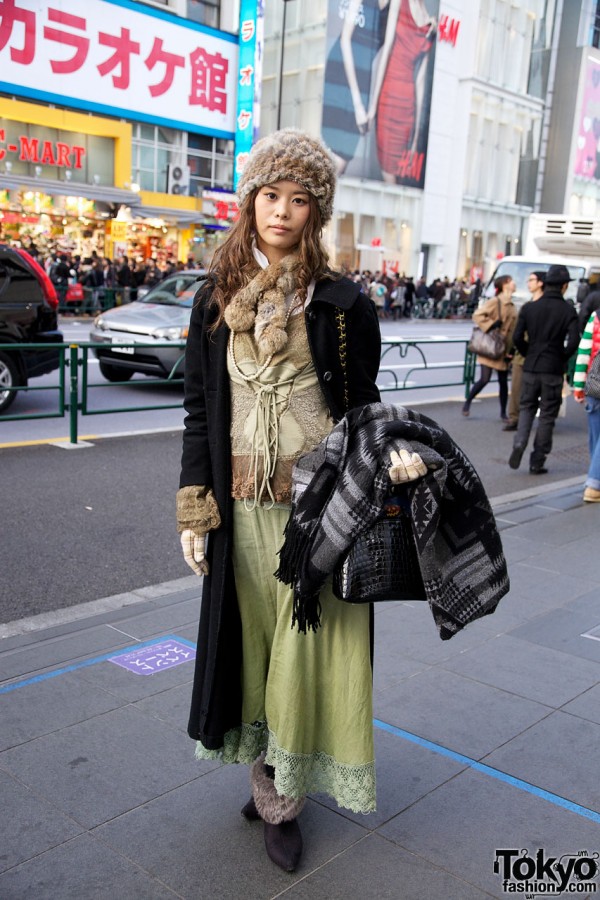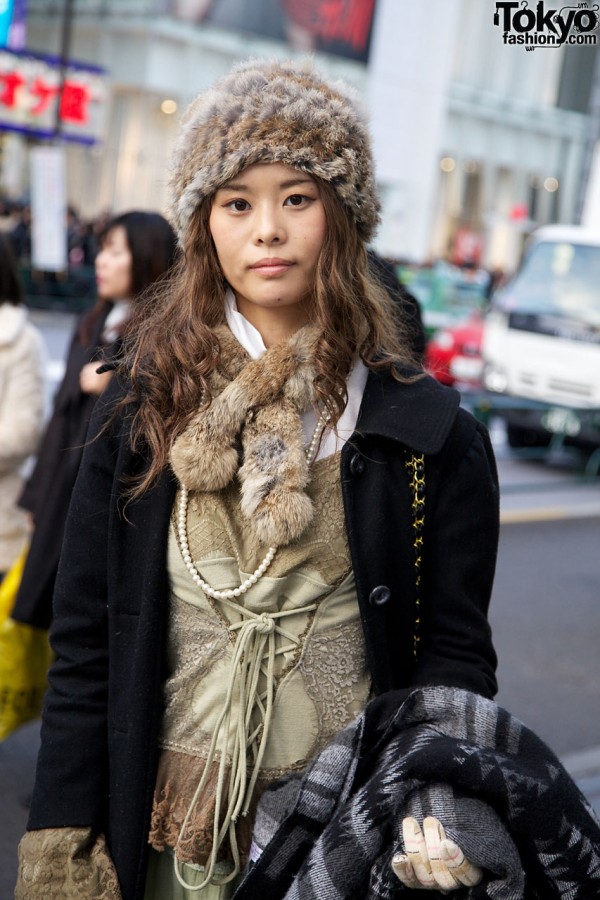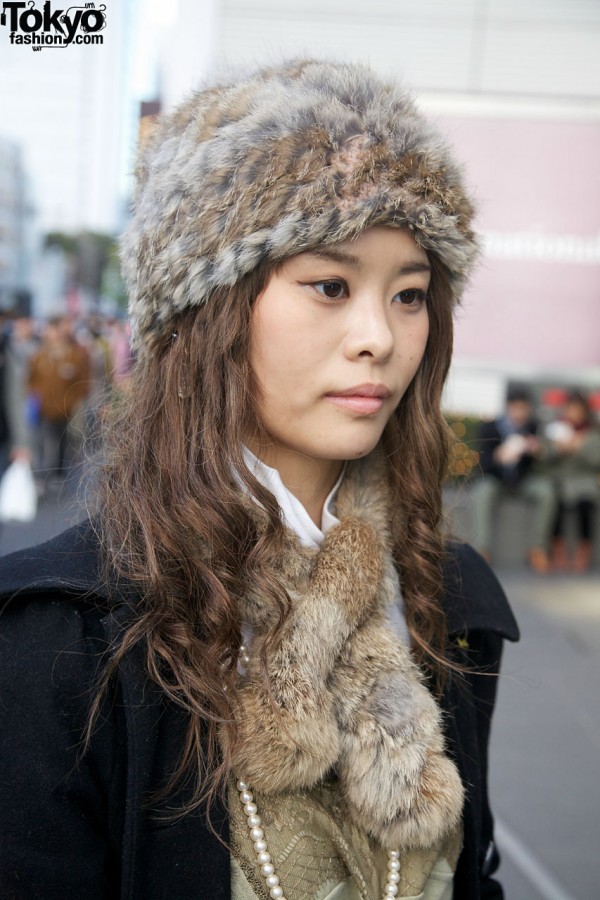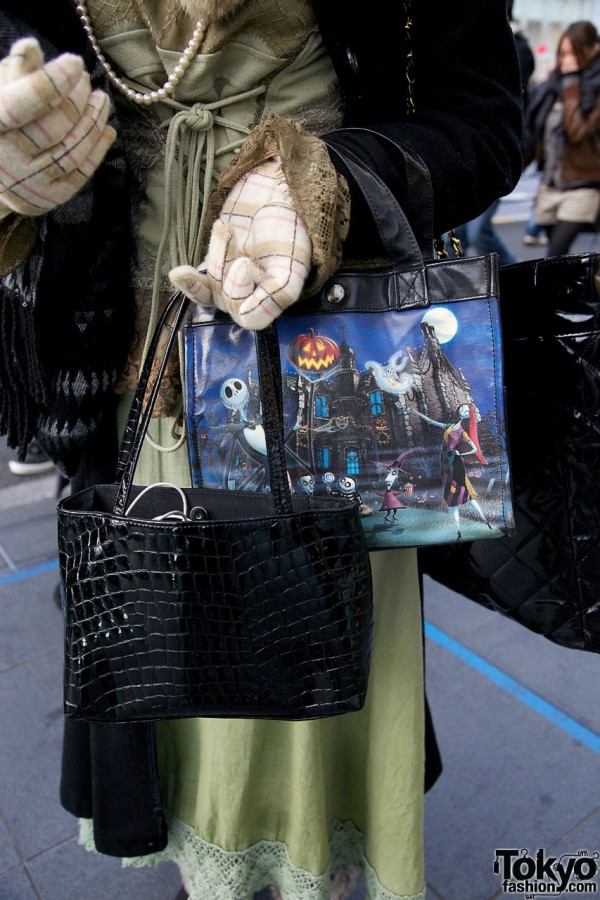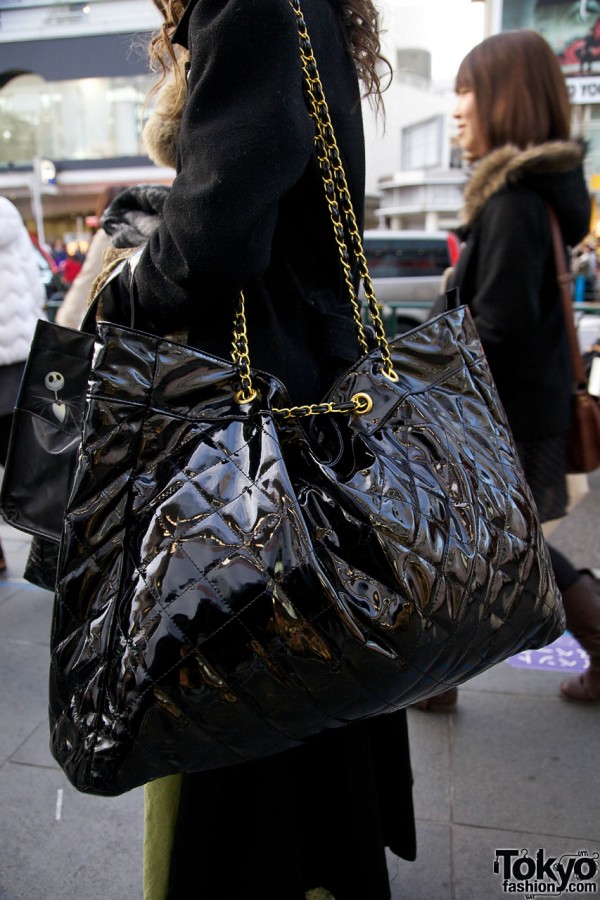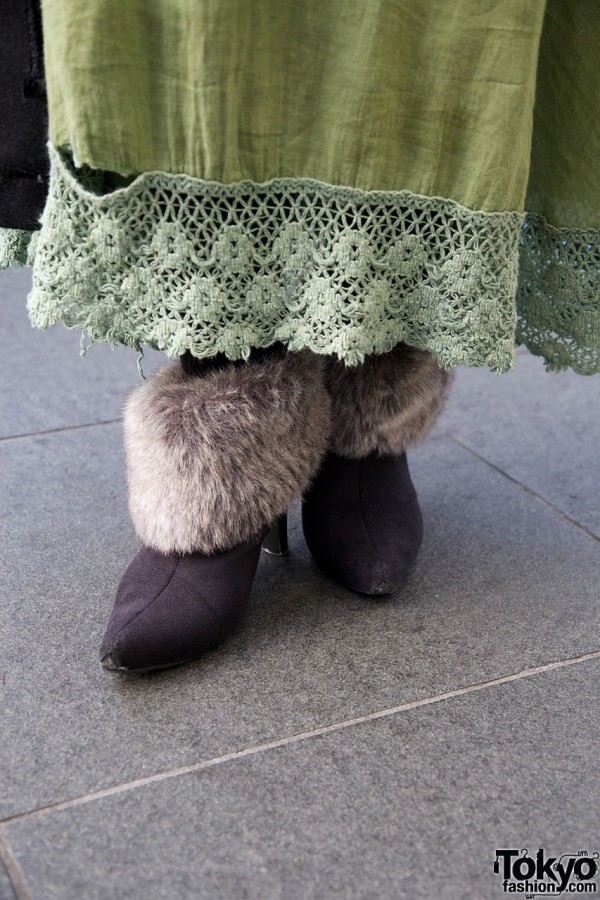 Click on any photo to enlarge it.