Vintage Mask, Headband & Tatami Setta Sandals
We snapped this cool 16-year-old high school student in Harajuku. Aoki's outfit has several customized elements, including a vintage mask that he wears around his neck. He's also wearing a red tank top with a Disney graphic and blue athletic shorts. A knotted rope wraps around his body.
On Aoki's feet are traditional Japanese tatami setta sandals. His headband also has a traditional Japanese look, but his red hair and glasses are definitely modern. His backpack is from The North Face.
You can visit Aoki's Japanese language website here.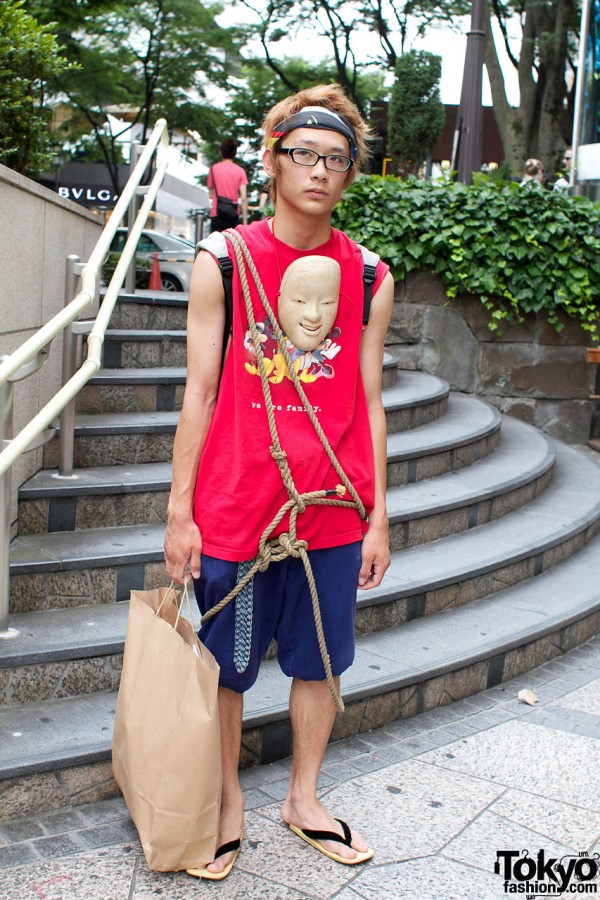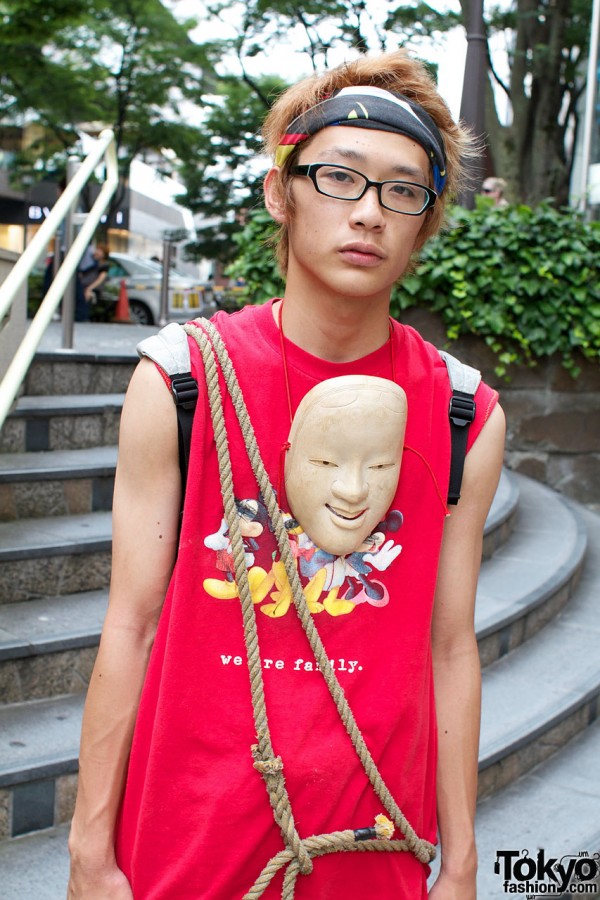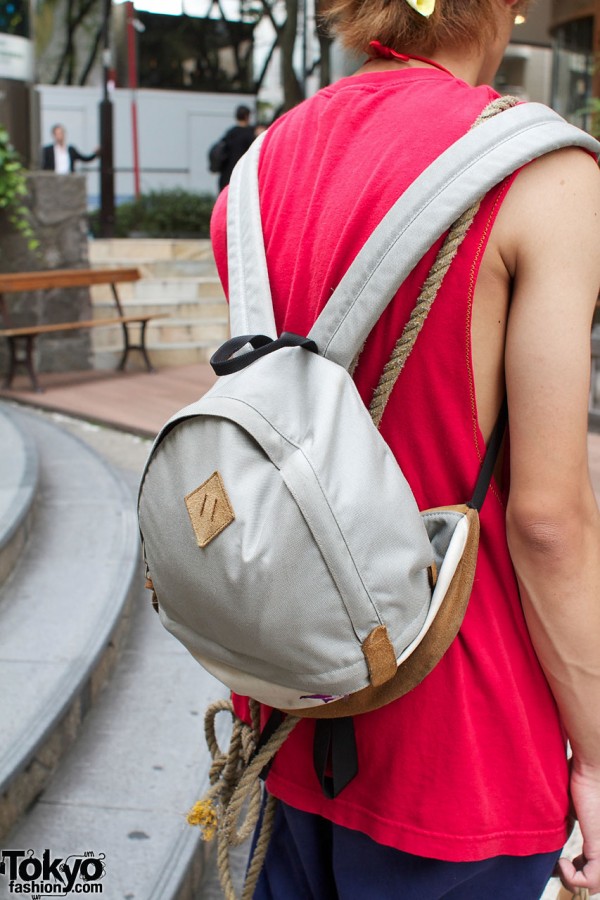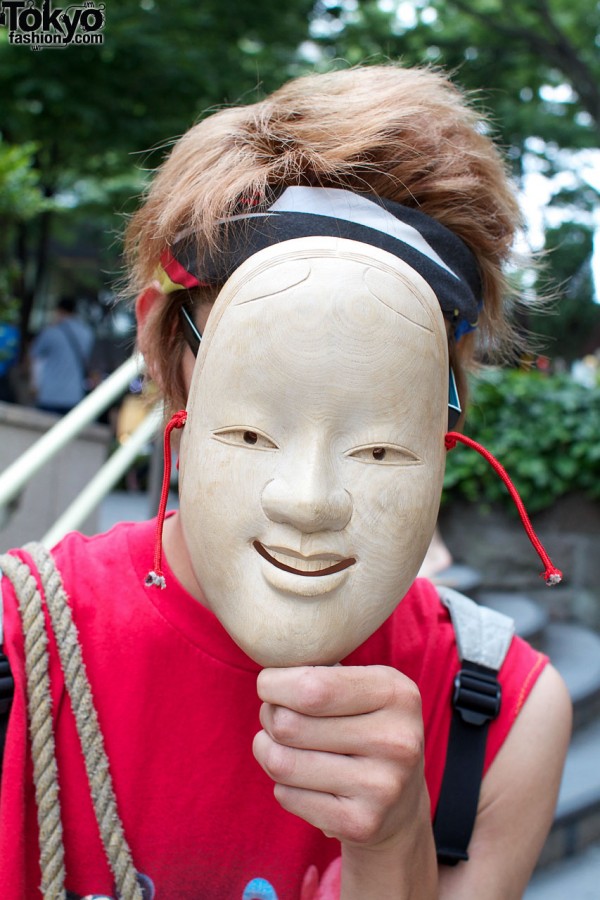 Click any photo to enlarge it.