Vintage Purse & Knit Sweater Girl in Harajuku
This cute 19-year-old Japanese girl was photographed on the street in Harajuku. She told us that her entire outfit – a white knit sweater over a long lace-trimmed flower dress, red stockings, and moccasins – came from vintage stores. Her accessories include a hair bow, vintage purse, and furry neck warmer.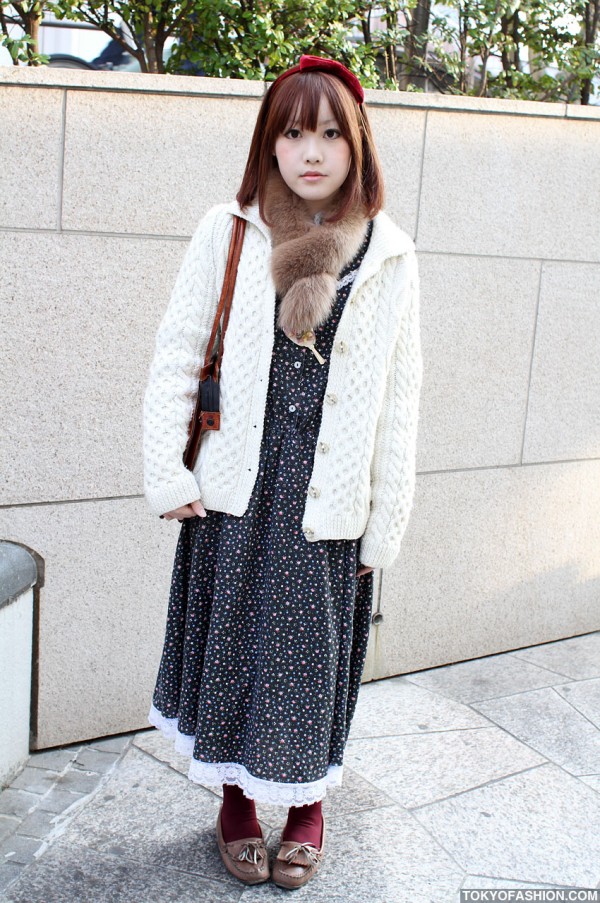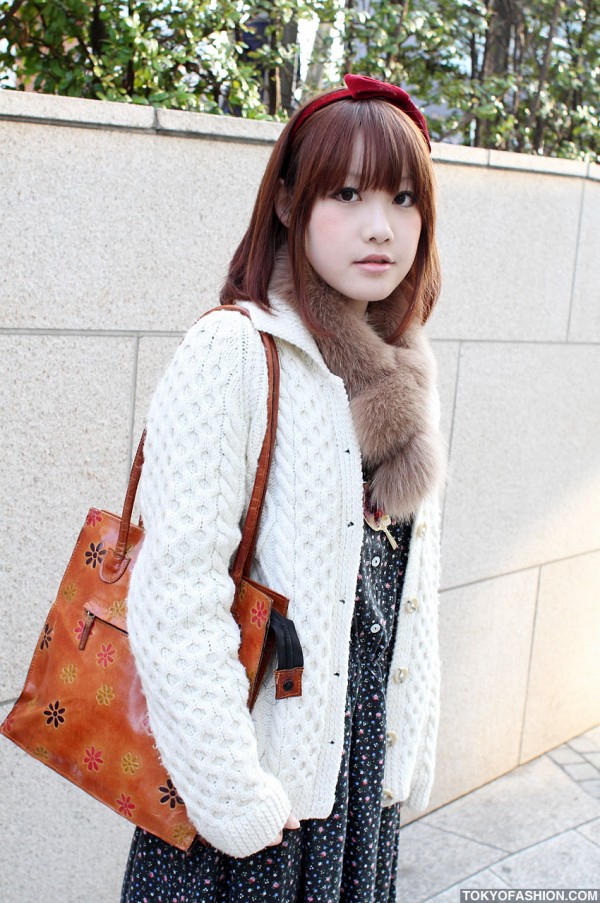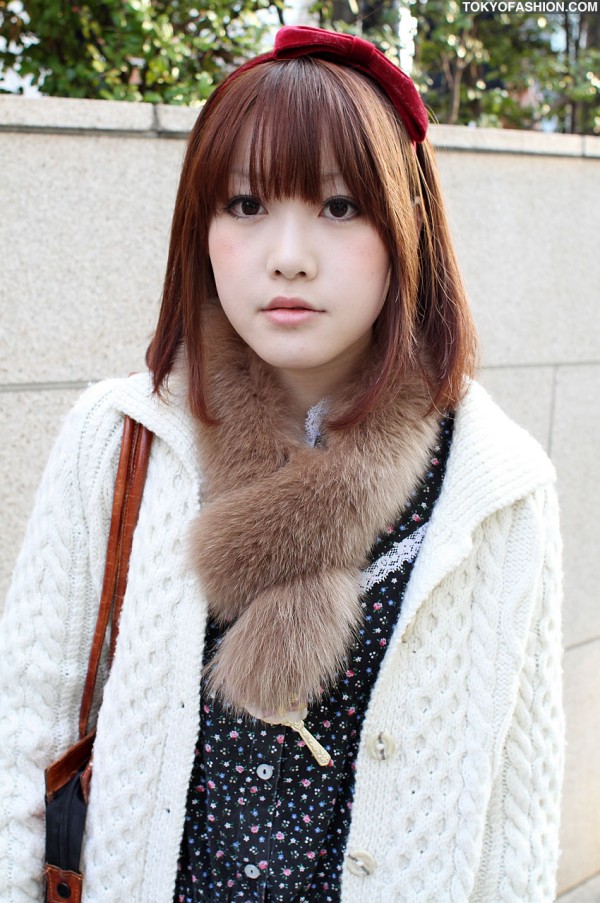 Click any of the pictures to enlarge them.