This cool Japanese guy was photographed in Harajuku. He's wearing a white leather biker jacket by UK designer Vinti Andrews with the British flag painted on one sleeve. The jacket says "Handmade and painted in London -Vinti xxx" just inside the front zipper. (The store price for these "Vinti" handmade jackets in Tokyo is around US$1000.)
Besides the jacket, he's wearing a winter hat with furry ear flaps, a scarf that covers part of his face, a black & white patterned knit sweater layered over a white asymmetrical top, Banal Chic Bizarre skinny jeans, and black leather boots. His bag is a Vinti Andrews black leather & lace handbag with large metal spikes and a fox tail attached to it. Not sure the exact price on the bag, but similar Vinti Andrews bag we've seen here in Japan have retailed for over US$500.
He told us that his favorite fashion shops in Tokyo are Cannabis and Banal Chic Bizarre ADD and that his favorite type of music is PUNK!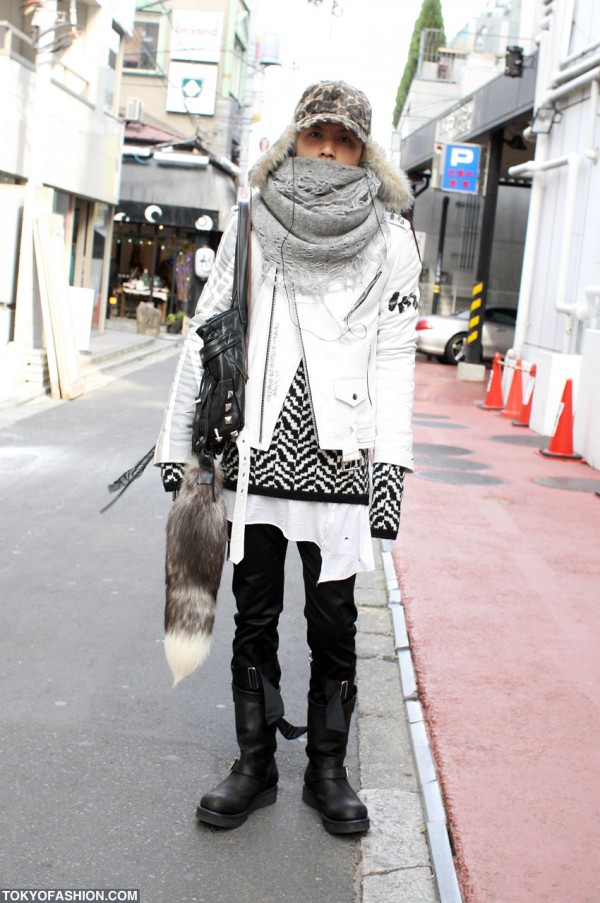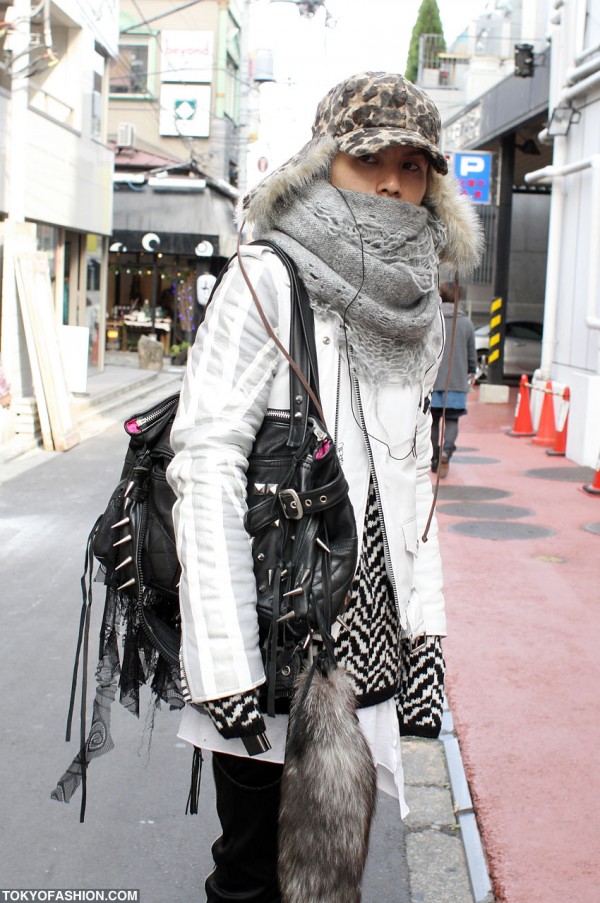 Click either of the pictures to enlarge them.