Virgin Mary, Grimoire & an another angelus
Here's another stylish look seen in Harajuku. This cute girl is Ereeee, a fashion "hunter" for Ridsnap. Her outfit, which consists of a short dress with a pink ruffled skirt and a floral robe, is from Grimoire and The Virgin Mary (her favorite shops). Her handmade accessories include a huge tassel around her neck. She's also wearing maroon stockings, ruffles around her ankles, and floral print clogs from The Virgin Mary.
Ereeee is carrying a rose print bag. Her purse from an another angelus (a gift from a friend) is decorated with a large heart. We asked Ereeee about her favorite music and she said it's anisong (anime songs), Yuki and Meg. You can find out more about Ereeee on her blog.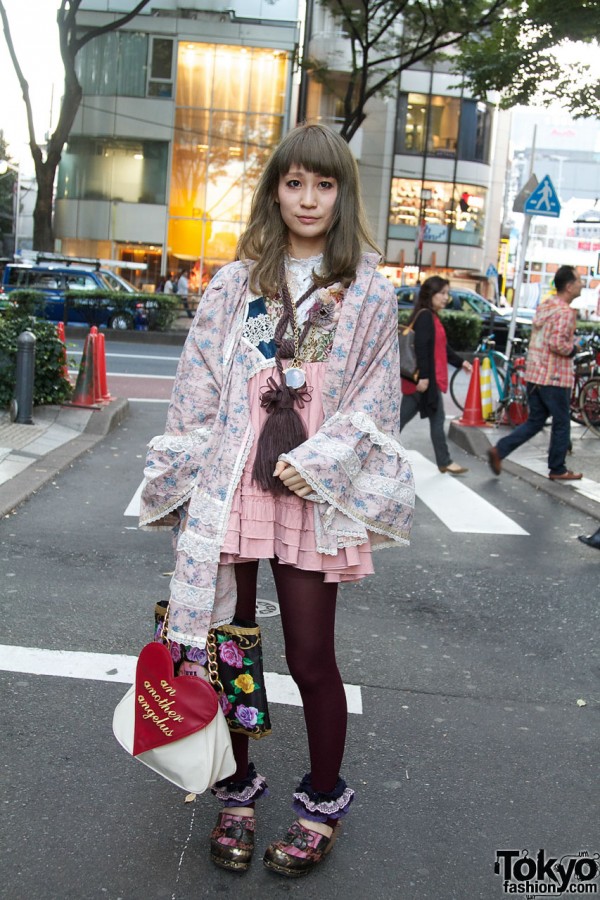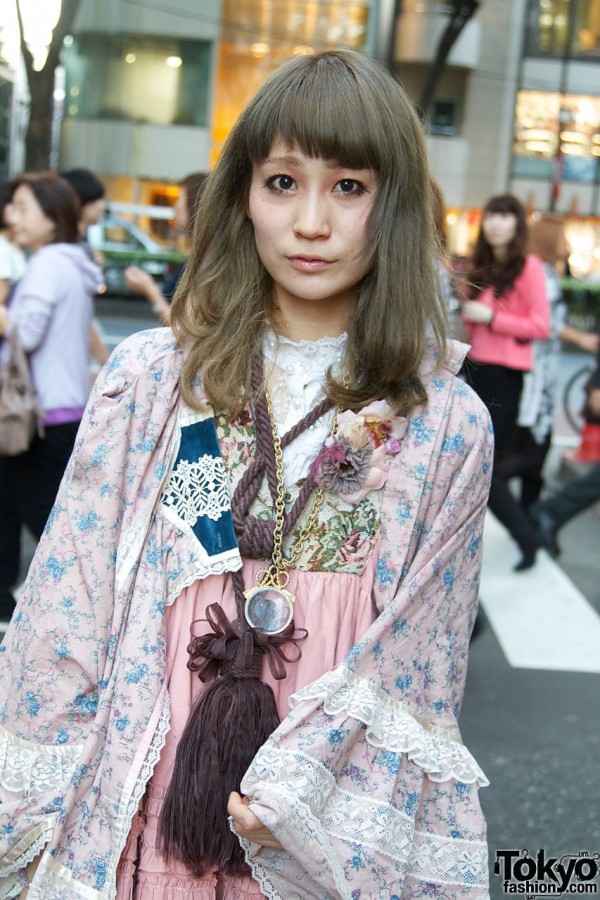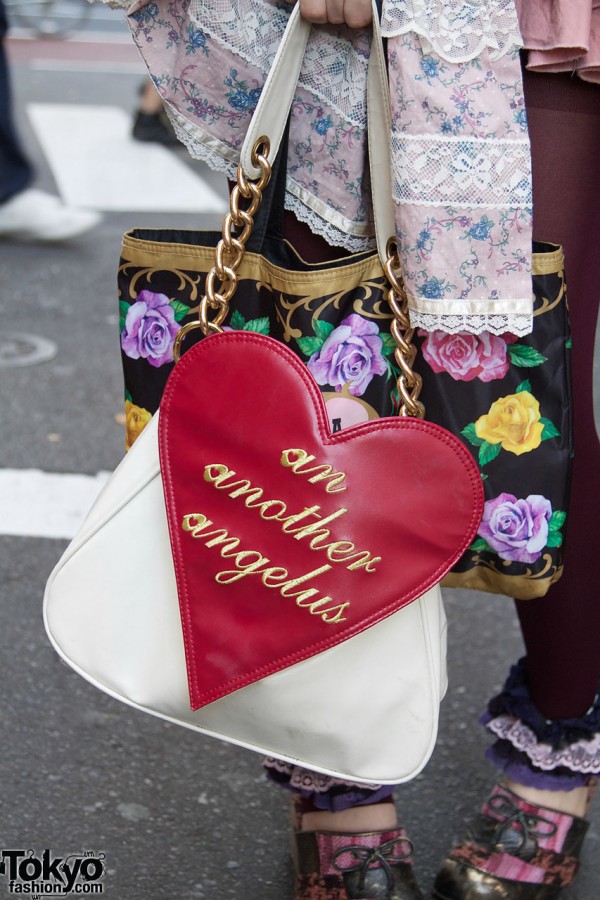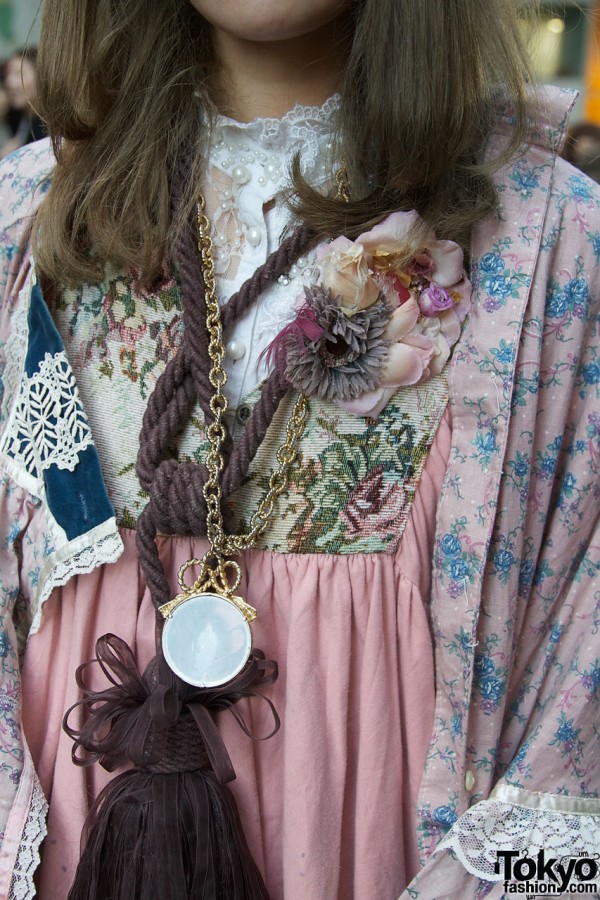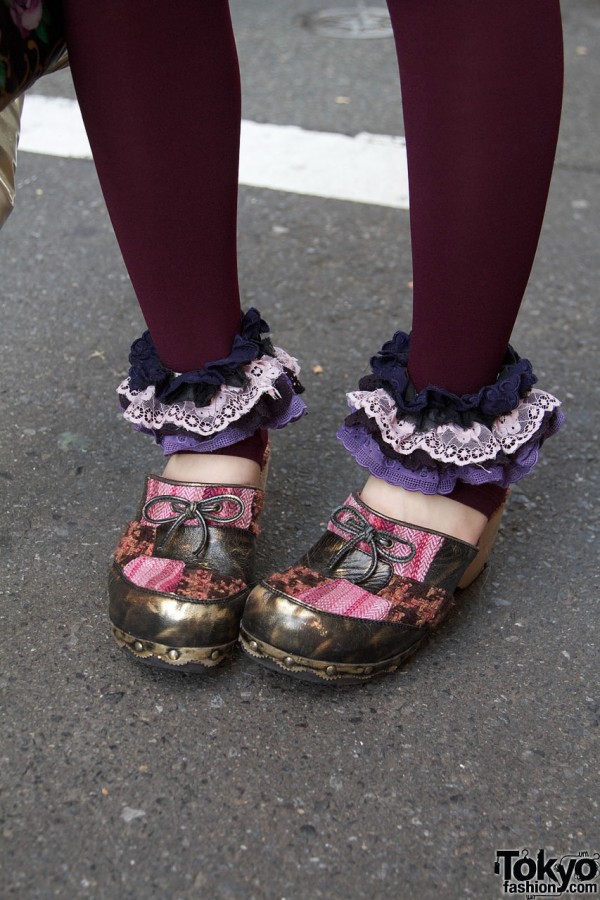 Click on any photo to enlarge it.