Vivienne Westwood Bag & Umbilical Boots
We photographed this 20-year-old guy with red and black hair in Shinjuku. His name is Nodannu and he's a freelance worker (or self-described furita). He's wearing a resale t-shirt and black cotton shirt with cotton and vinyl shorts. His cool black boots are from Umbilical by Tokyo Bopper. His bag is from Vivienne Westwood. He's also wearing a Vivienne Westwood necklace.
Nodannu likes the music of Janne Da Arc. His favorite designer is Vivienne Westwood and his favorite store is Dog.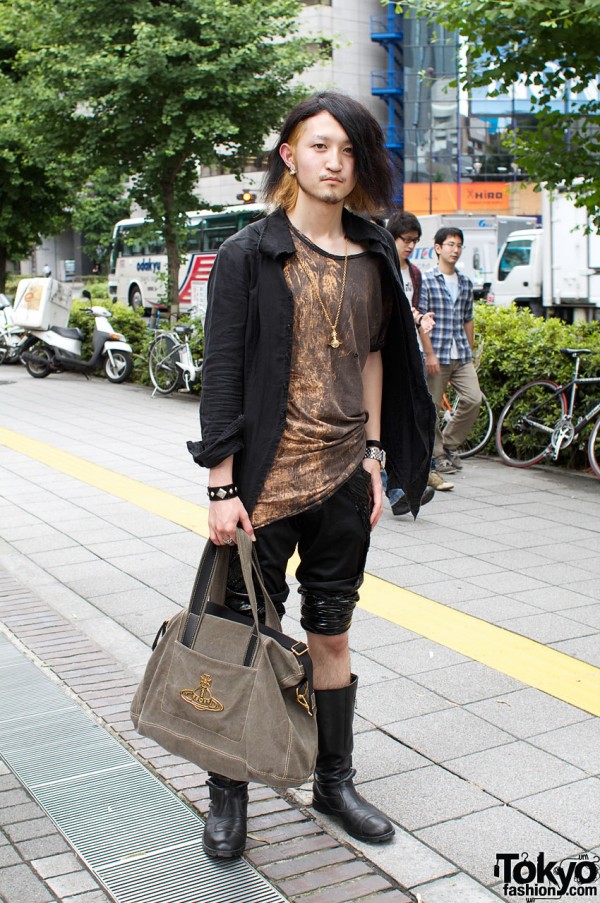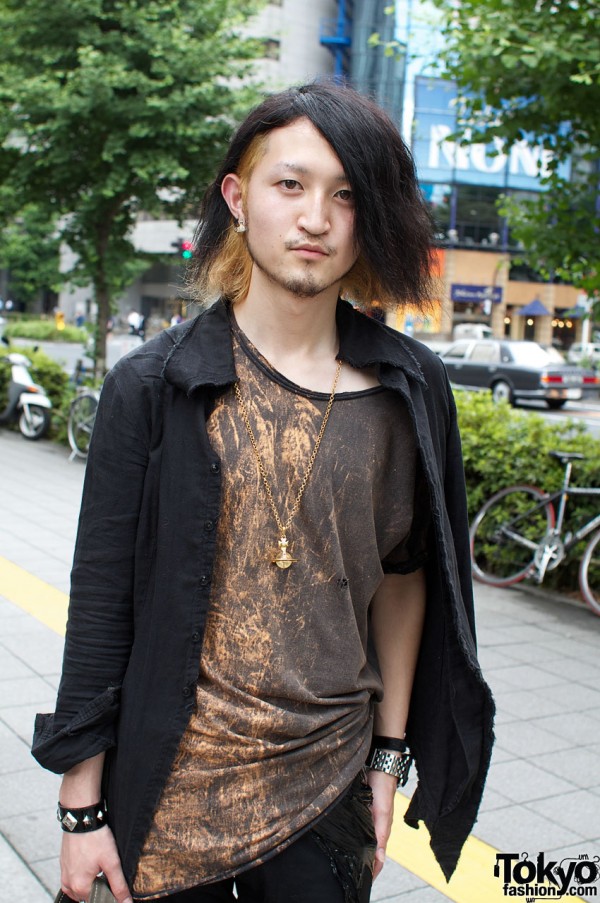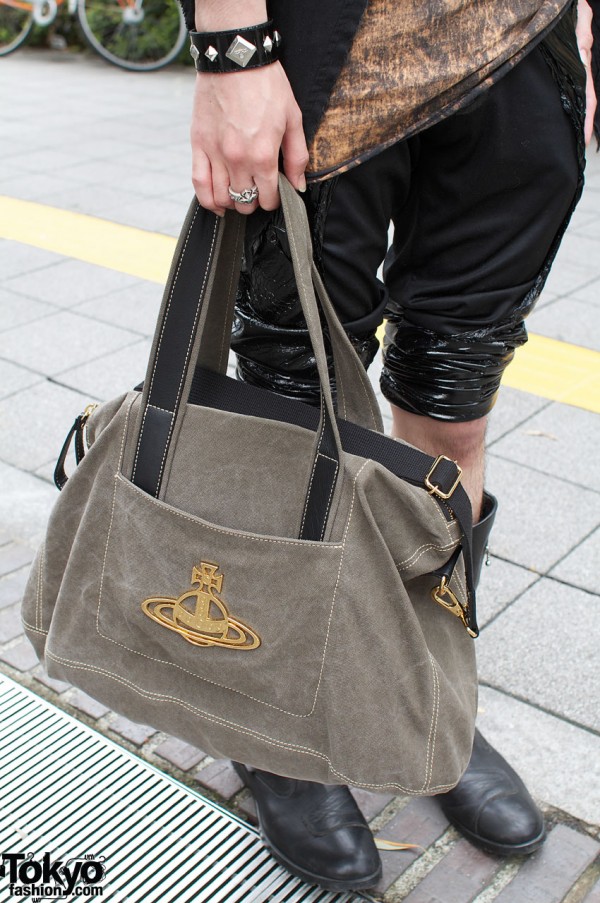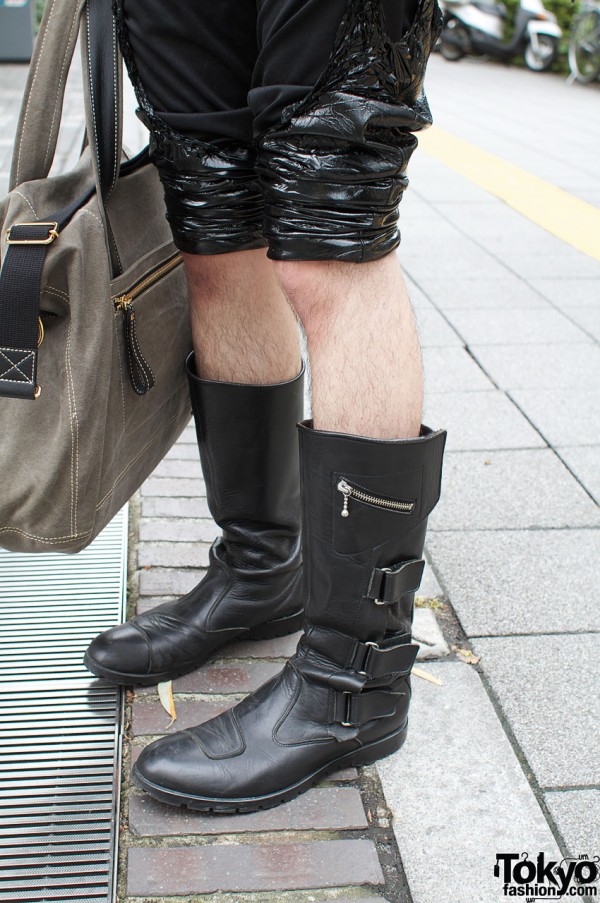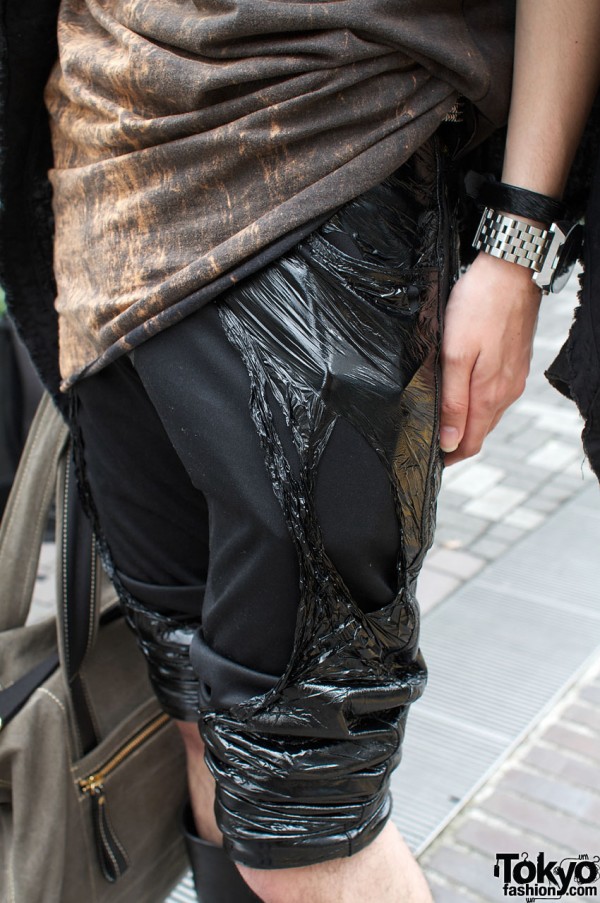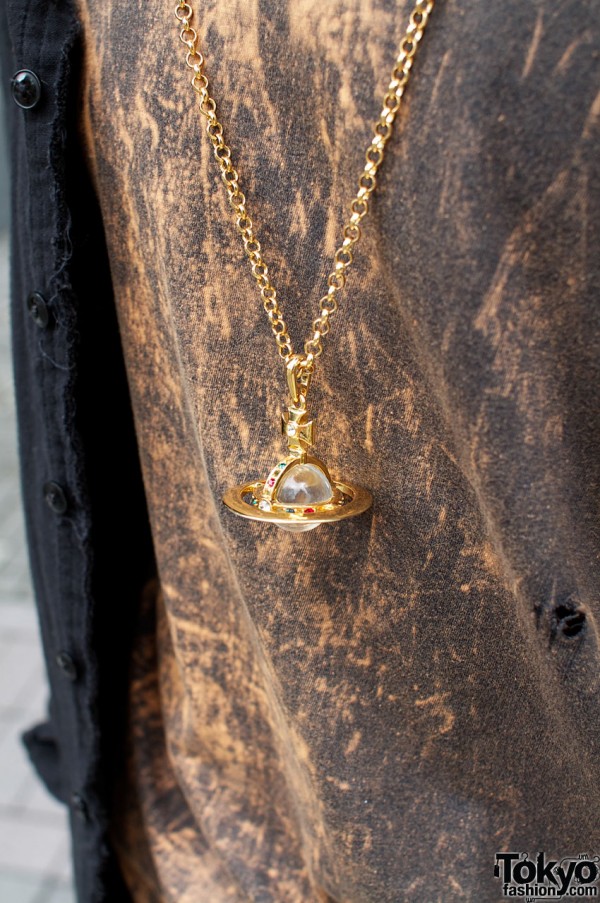 Click any photo to enlarge it.