Vivienne Westwood, Sly & Minnetonka
We met Takako in Harajuku. She's wearing an oversized cotton jacket over a white t-shirt and black shorts. She's also wearing stockings that feature the Vivienne Westwood logo and black Minnetonka suede moccasins.
Takako's accessories include round earrings with silver studs and a Vivienne Westwood necklace. Her studded purse is from Sly.
Takako told us her favorite fashion brand is Hysteric Glamour.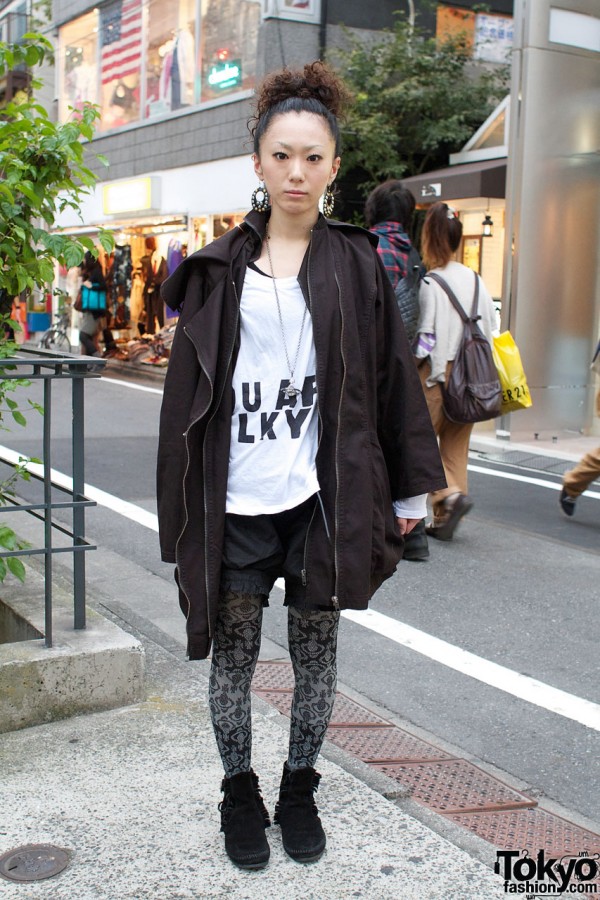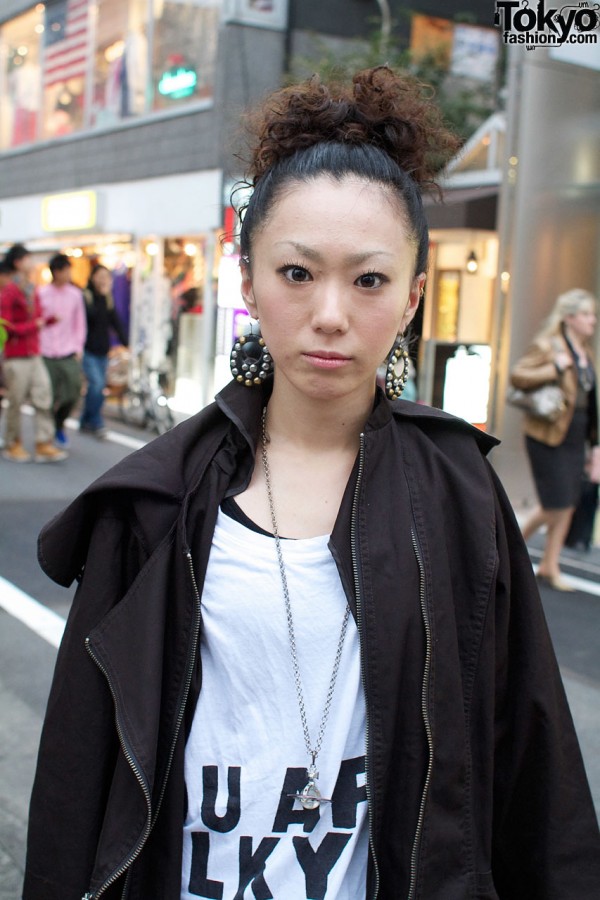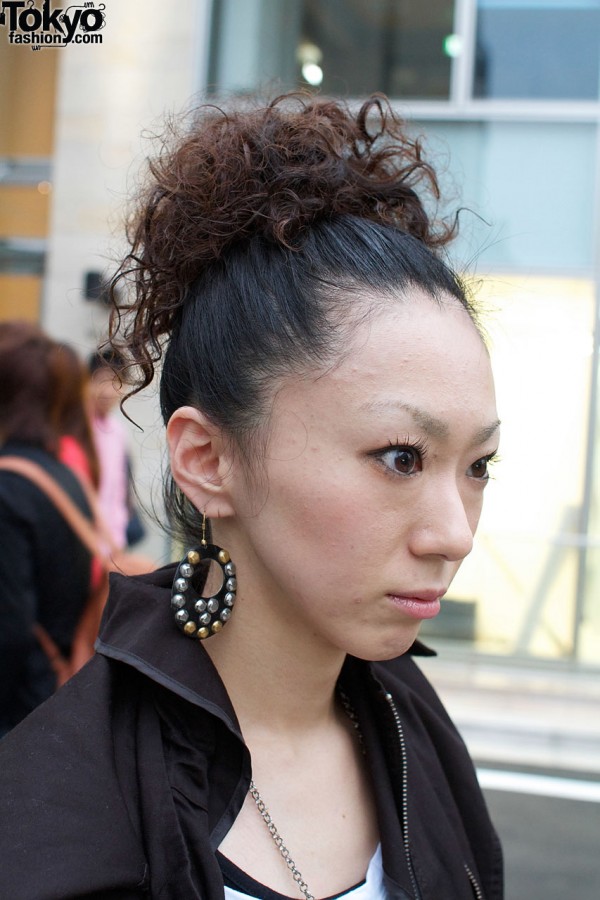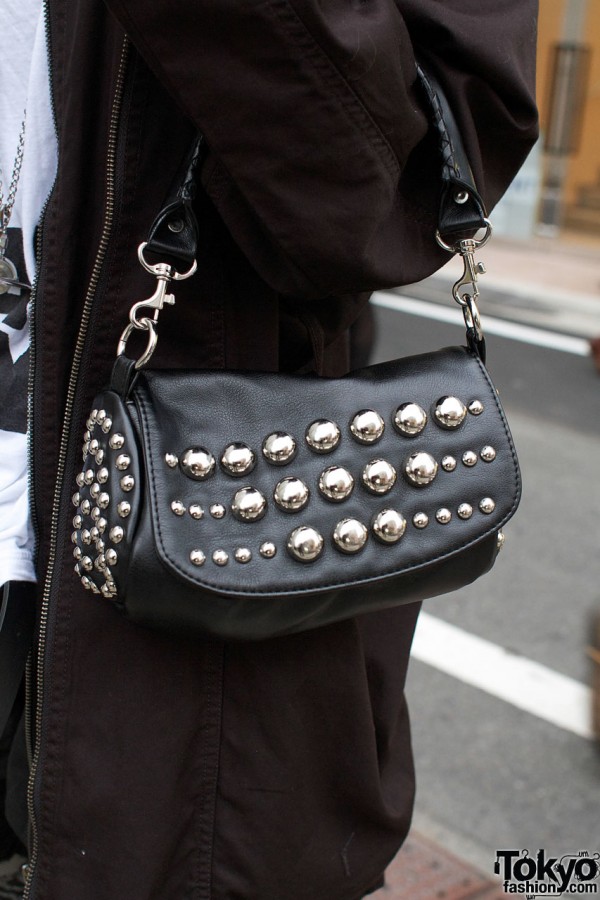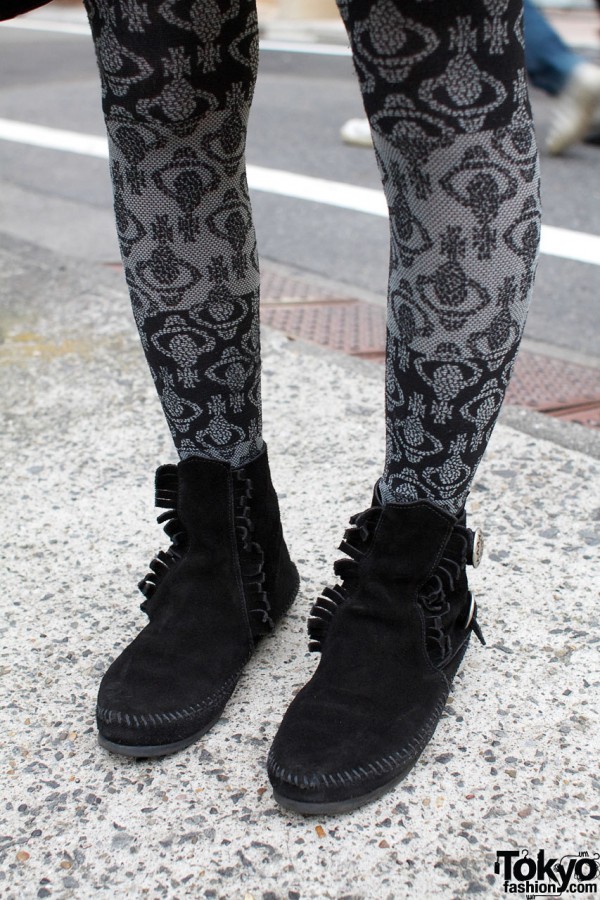 Click on any photo to enlarge it.