Vivienne Westwood T-Shirt vs. Black Cat Handbag
We met this cute 18-year-old girl named Nishio in Harajuku and immediately noticed her accessories. They are a combination of handmade and purchased from Candy Stripper and the theme is Halloween. She has 2 Jack-o-Lanterns pinned to her skirt and she's wearing long skeleton earrings. Her handbag resembles a black cat and she has a comic stuffed toy hanging from it.
Nishio is also wearing a black t-shirt with a batik image of the Vivienne Westwood logo and a short black gauze and net skirt. Her black work boots are from Dr. Martens.
We asked her about her favorite place to shop and she said Candy Stripper. She also told us that she likes the music of the ska band Gollbetty.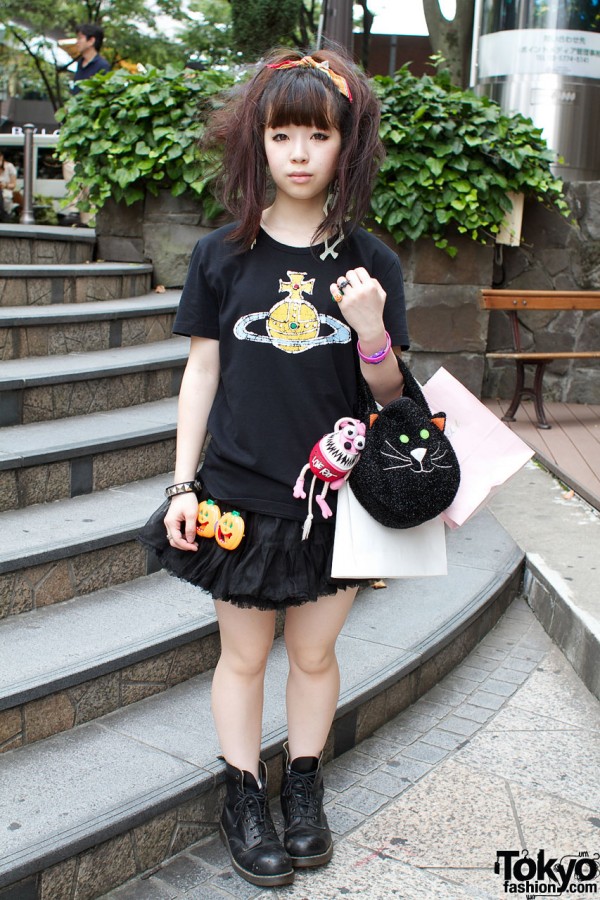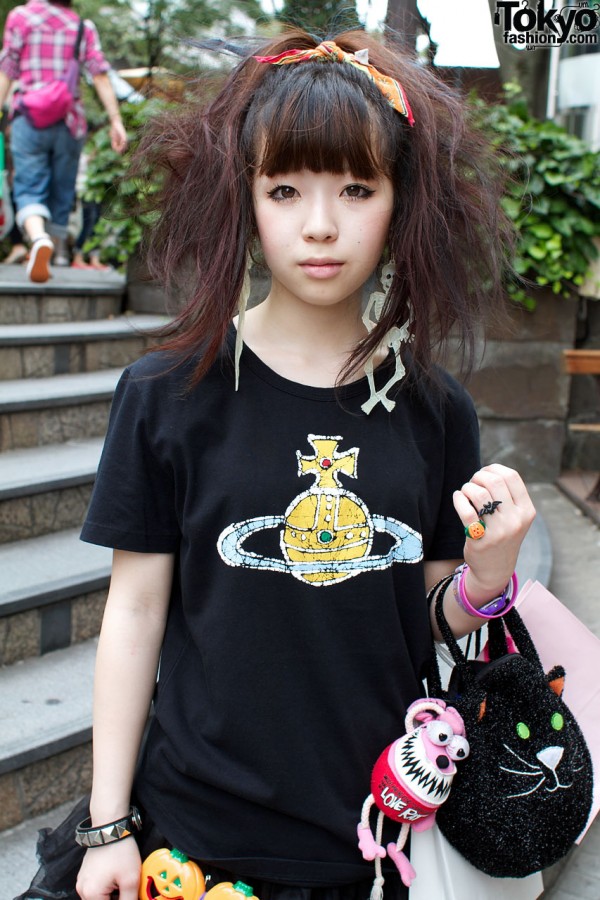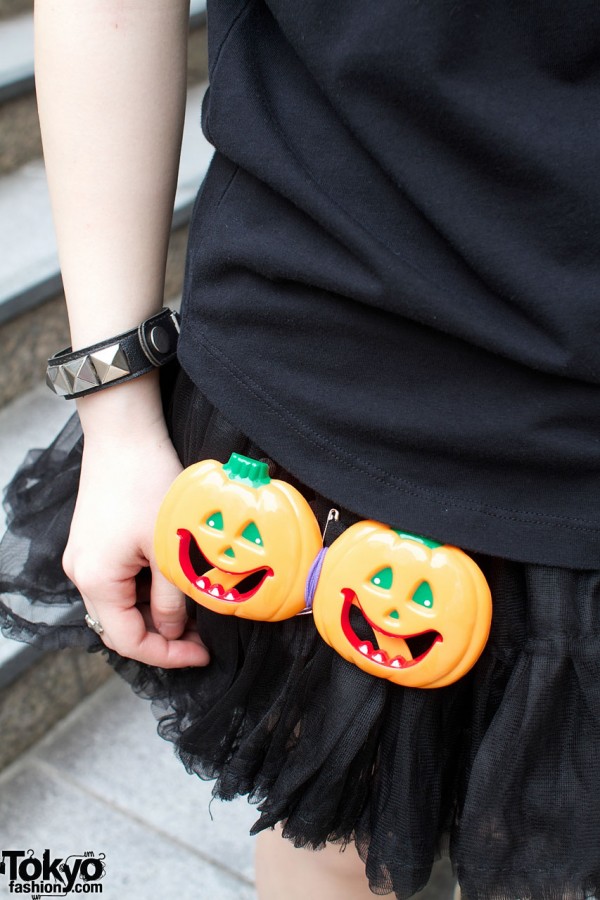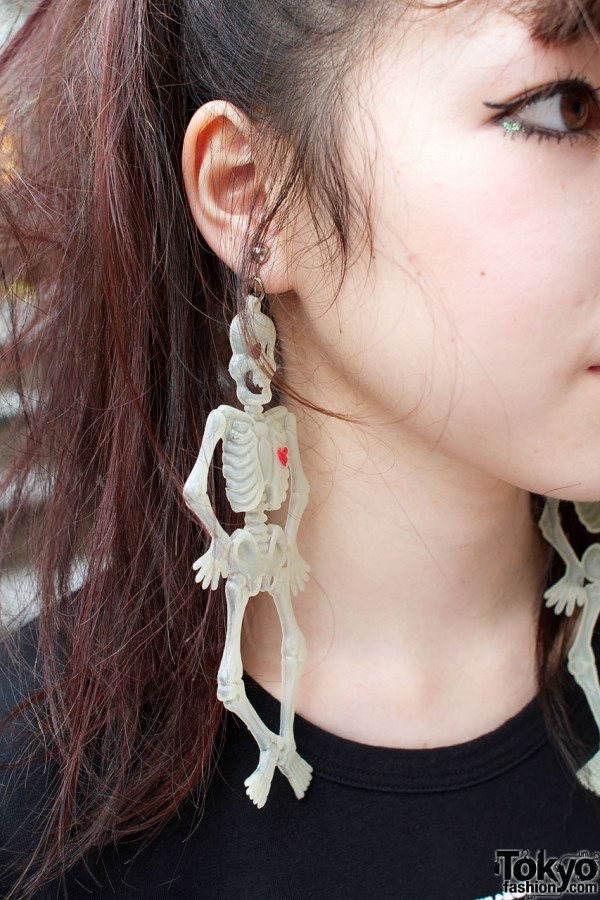 Click any photo to enlarge it.