Vivienne Westwood vs. Spank! & Kinsella
We met these two high school students in Harajuku and liked their sense of humor. Yume, the girl on the left with long bangs and odango buns, is wearing a blue San Antonio, Texas sweatshirt and black pants from a resale shop. Around her neck is a collar made from fake fur and fabric scraps and she's wearing a Teletubbies backpack.
Yume's shoes are the Vivienne Westwood x Melissa Wing sandals in black. She's also wearing a Killers wristband with long spikes and a Vivienne Westwood Armour ring.
Yume's friend Mer is also wearing odango buns in her hair. Her black kitty print t-shirt is from Spank! (her favorite shop). She's carrying a fabric bag from Kinsella and wearing black tights from Kinji.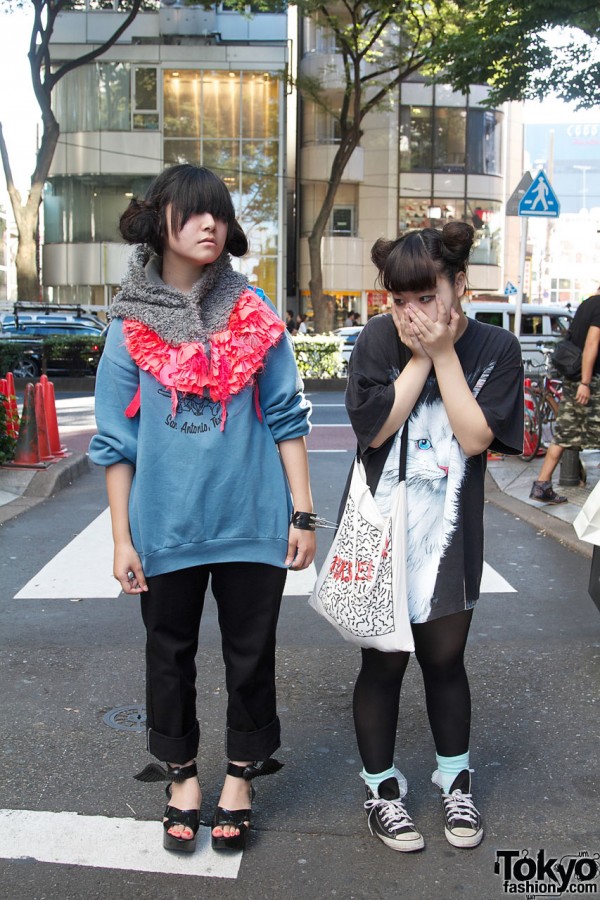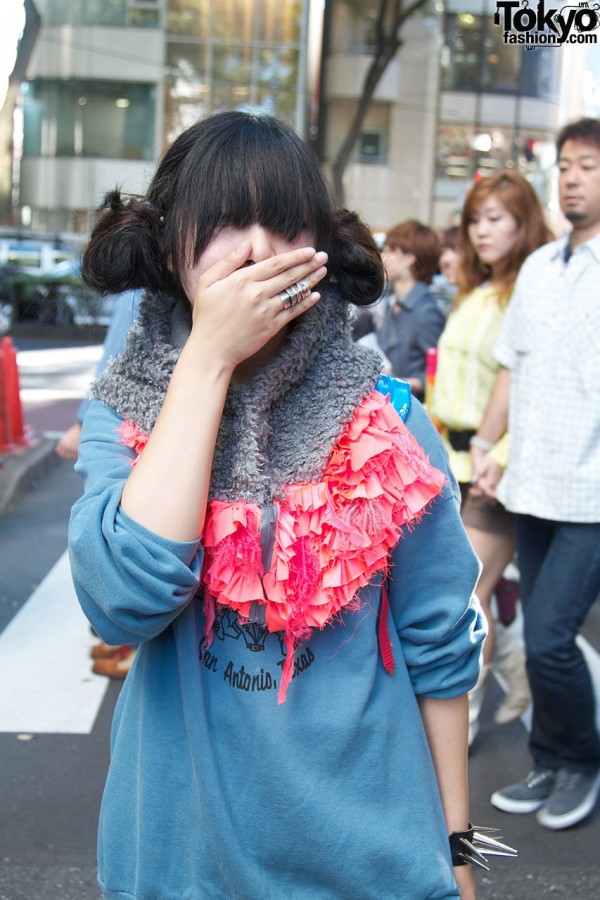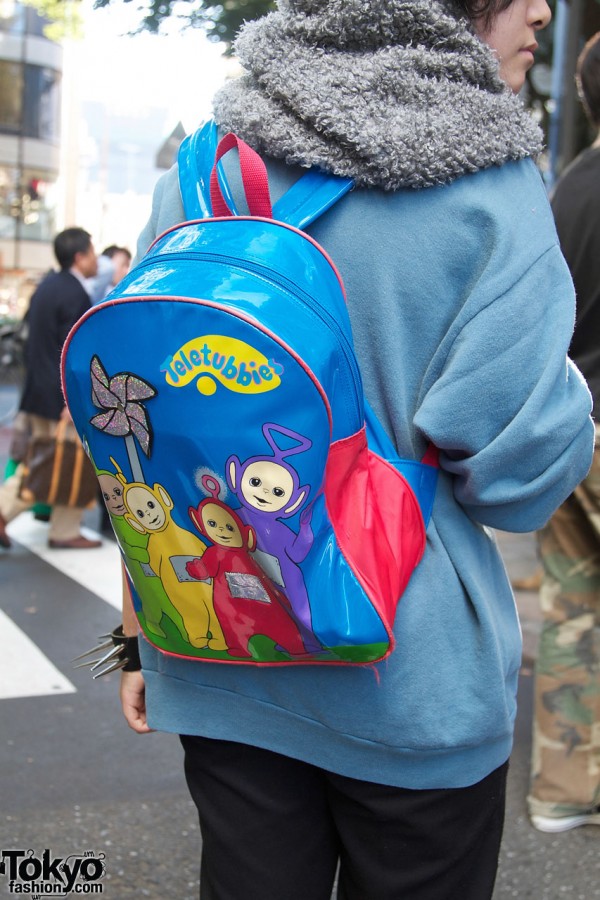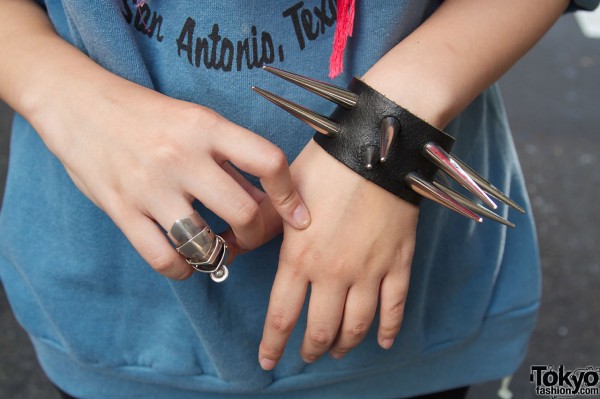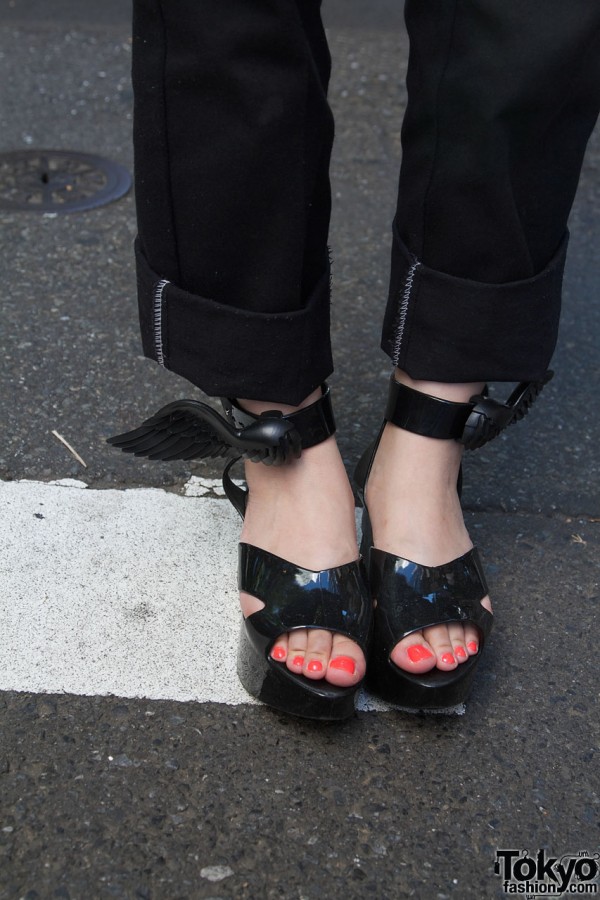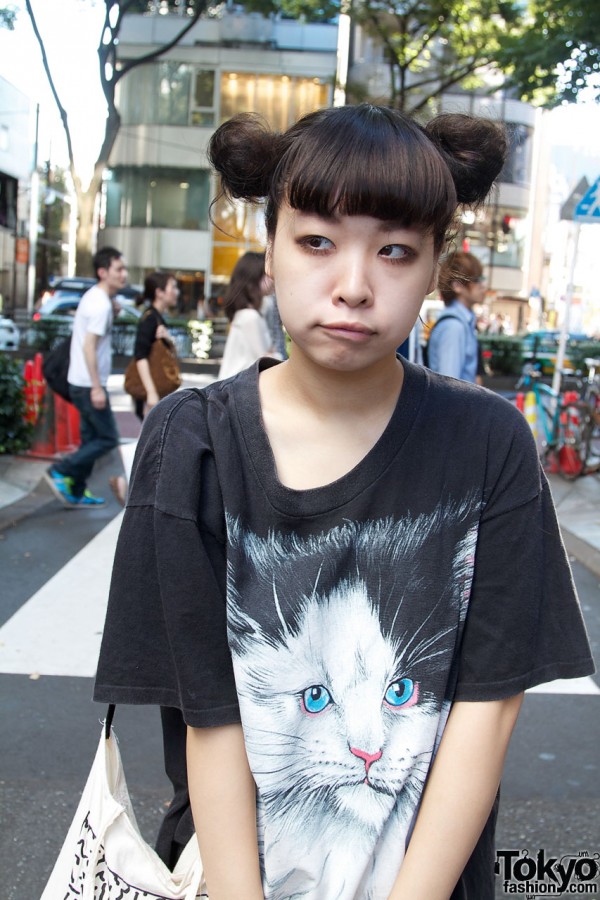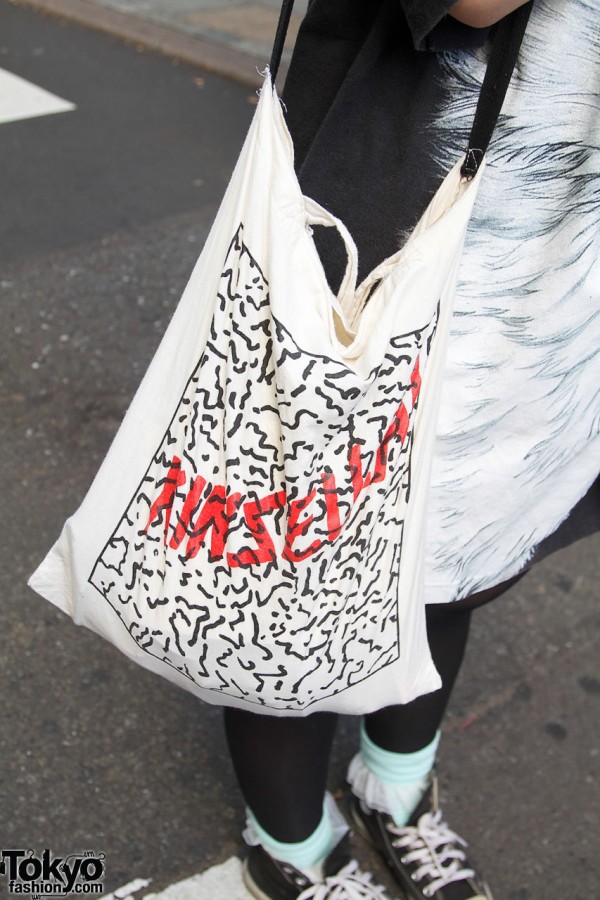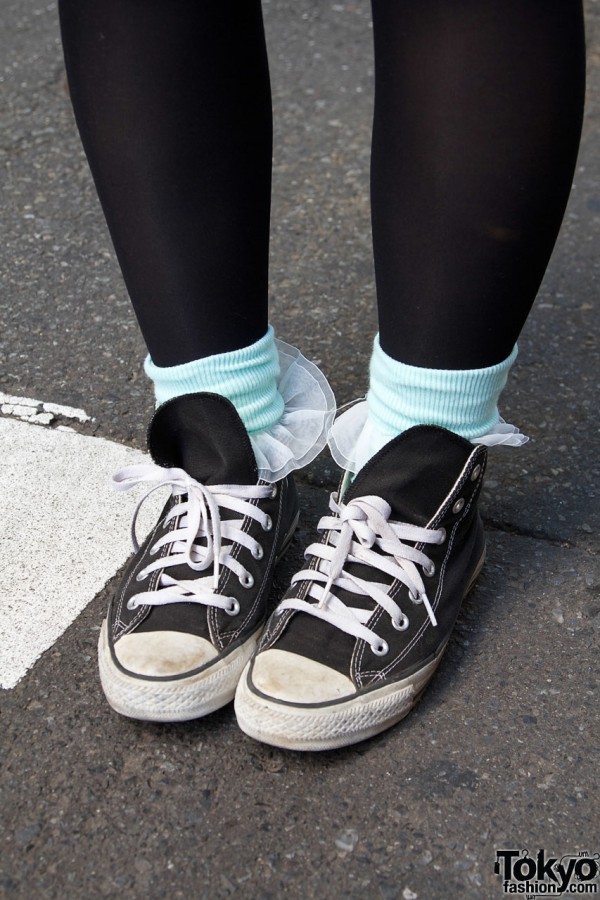 Click on any photo to enlarge it.