Watermelon Bag vs. Animal Print Parasol
A cute Japanese girl and guy on Cat Street in Harajuku. The girl is carrying an animal print parasol, and wearing a tank top, a black skirt, and brown lace-up knee high boots. Her skirt is belted with a wide belt tied in the front and the outfit is topped off with a straw hat. She is also carrying a shopping bag from the Japanese brand Cher, as well as one from See by Chloe. The guy beside her has a bag that looks like a watermelon slice, and is wearing a New Balance shirt, gray shorts, black socks, and classic white Vans slip-ons. He tops his outfit off with a black fedora hat and glasses.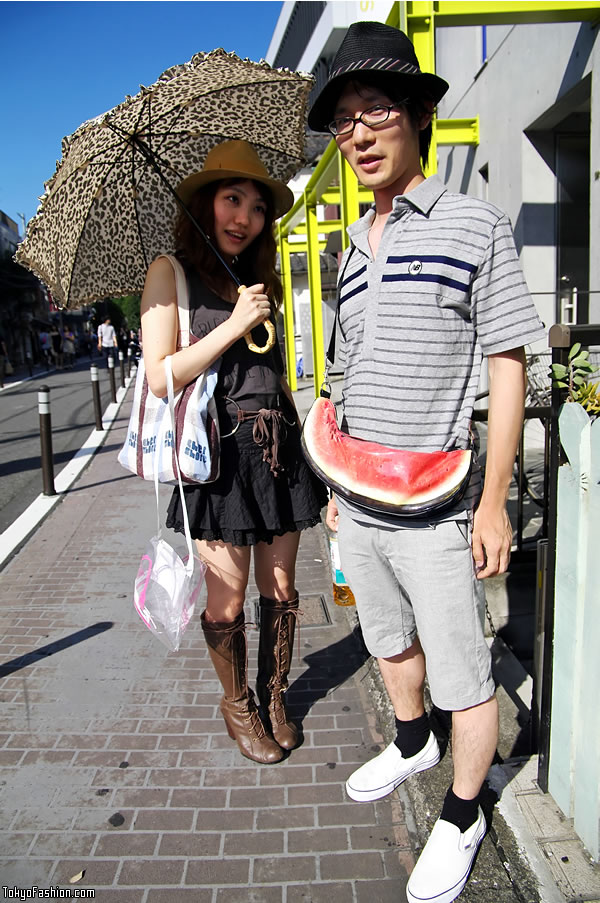 You can click the photo to enlarge it.