Wego, Wonder Rocket & Emon
Mukaide is a 19-year-old model who's wearing one of the large hair buns that are popular in Harajuku. Her stylish outfit is courtesy of a white shirt from Wego, a black top trimmed with white lace from Wonder Rocket and a white chiffon skirt, also from Wonder Rocket.
Makaide is wearing black high-heeled Mary Jane shoes tied with black velvet ribbons and cuffed white socks from Emon. She's carrying a black and white backpack from Wego and has accessorized her outfit with a double-strand black jet necklace.
Makaide's favorite music is by Bigmama, Supercell and Champagne (the indie J-Rock band). You can see more of her photos on her website.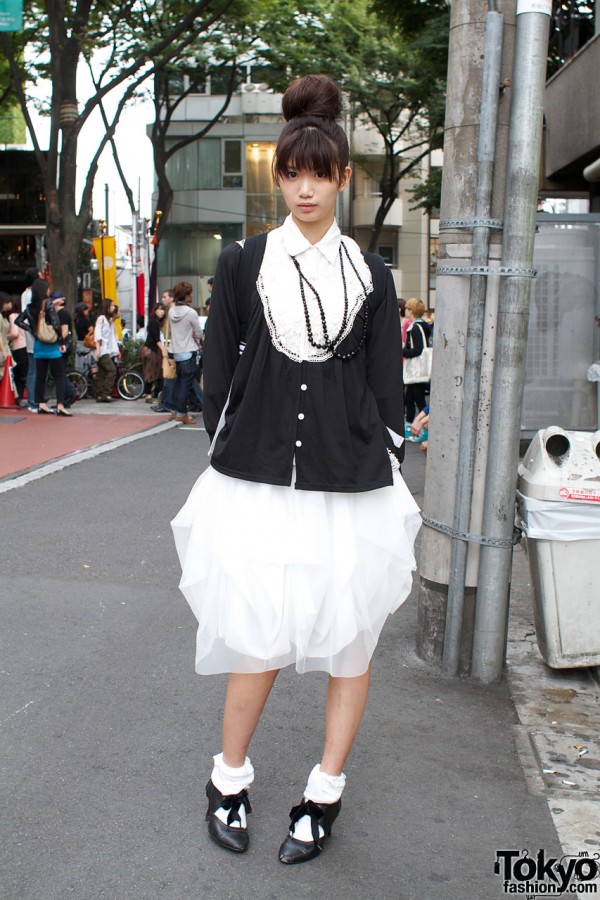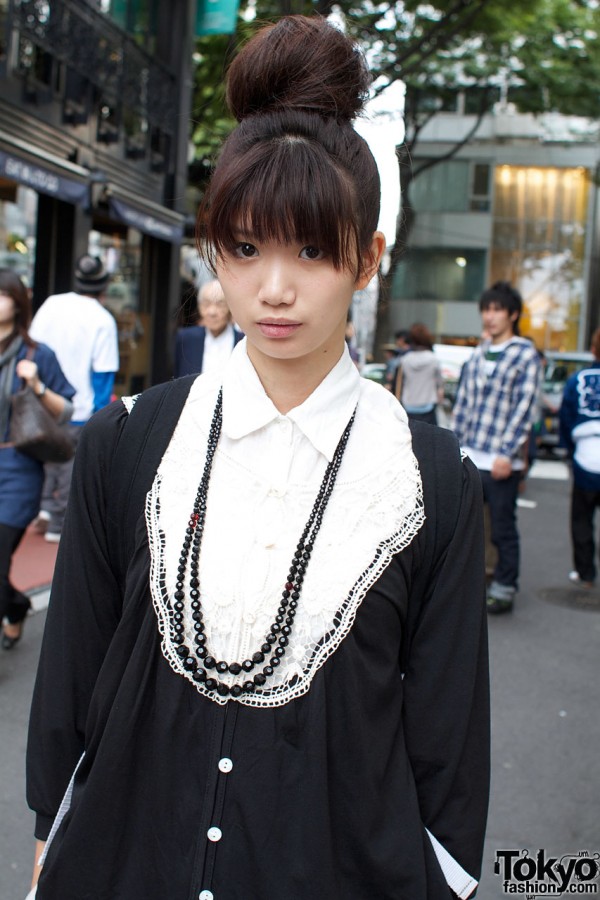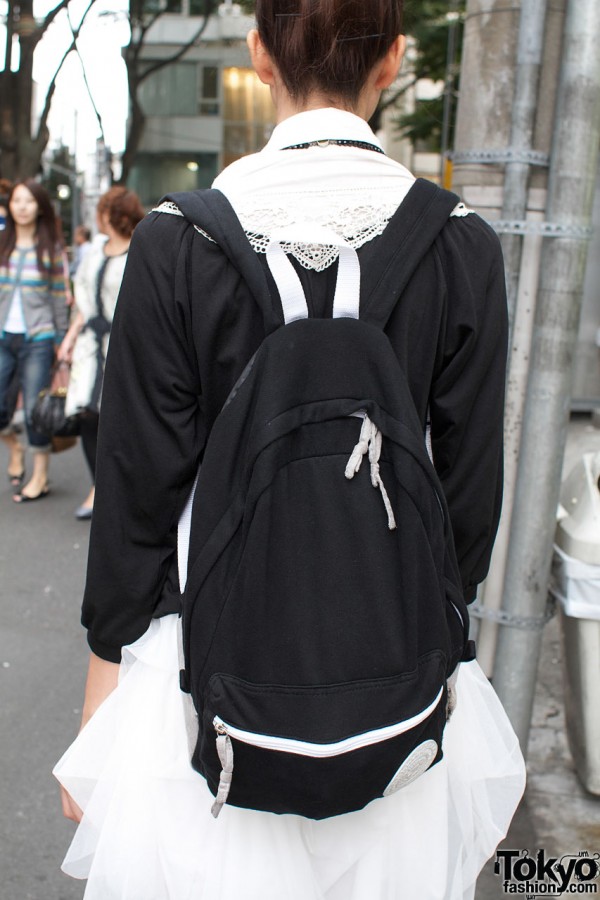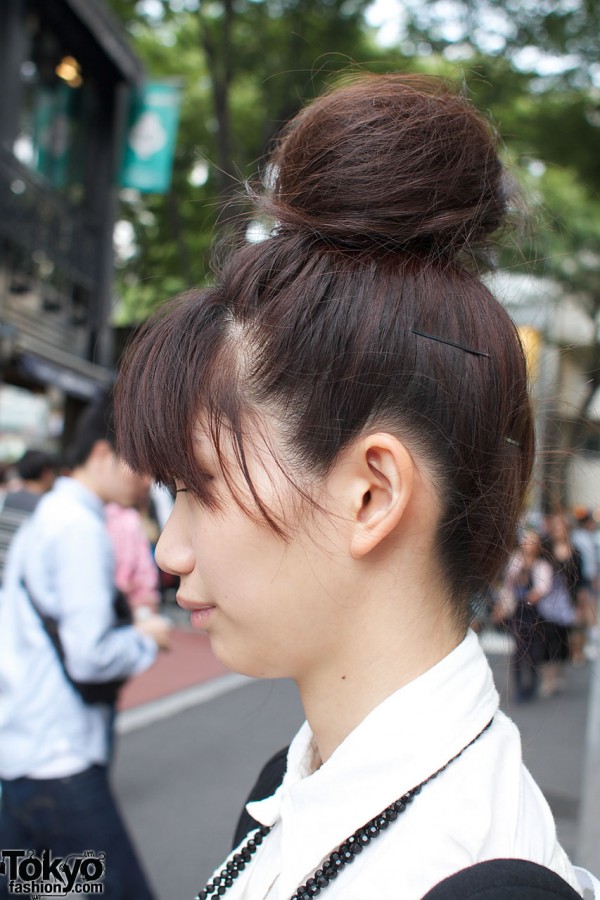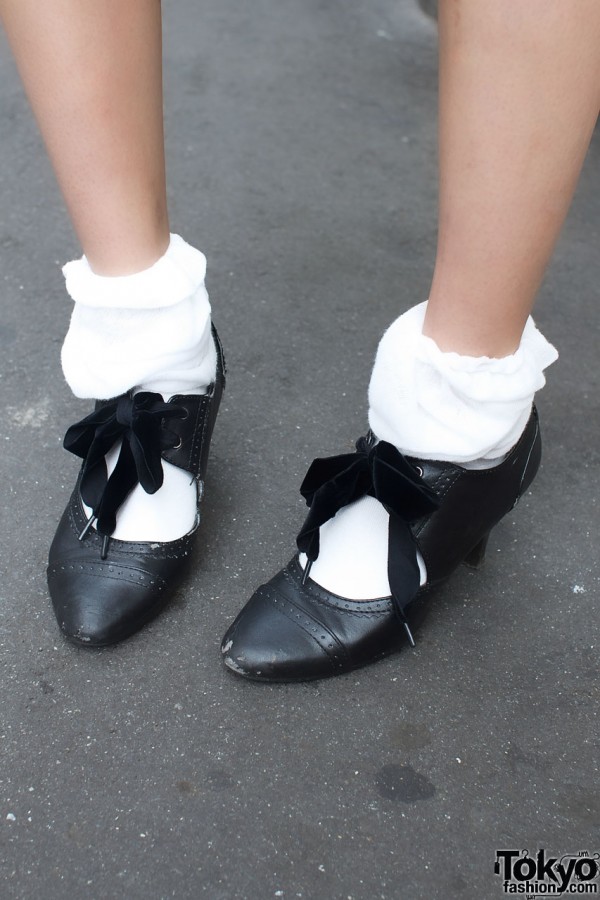 Click on any photo to enlarge it.