Wide Leg Pants & Headphones in Harajuku
This Japanese guy stood out because he was wearing only black and white when we spotted him in Harajuku. He's wearing a black jacket tied in the front over a white t-shirt with minimalist line art on it. The art on the t-shirt is similar to the art style on his white bag. He's also wearing black wide leg pants and black leather boots. He's got a music player inside of a black Porter brand bag with a cord running up to his full-sized headphones. Even his hair is black, which is not at all a given in Harajuku. Very stylish look overall.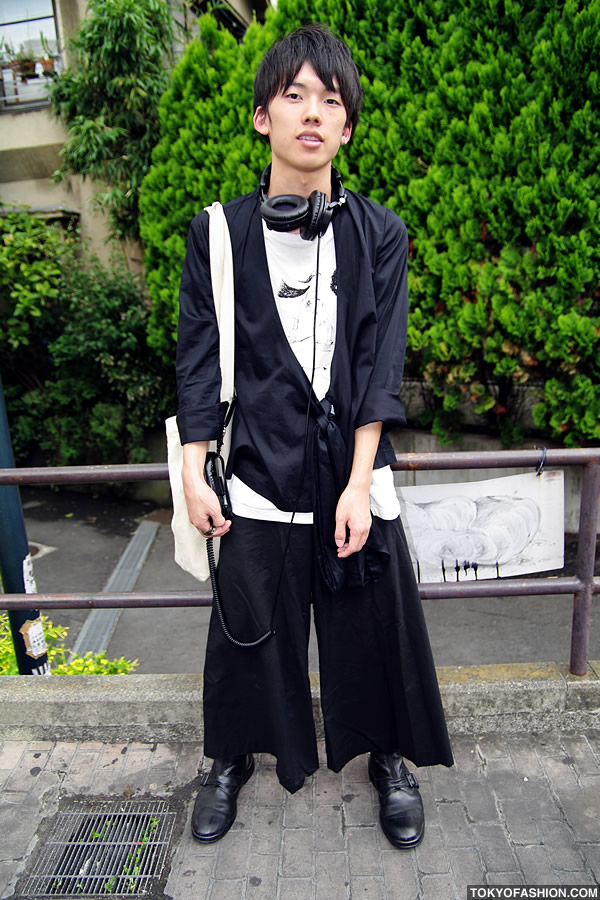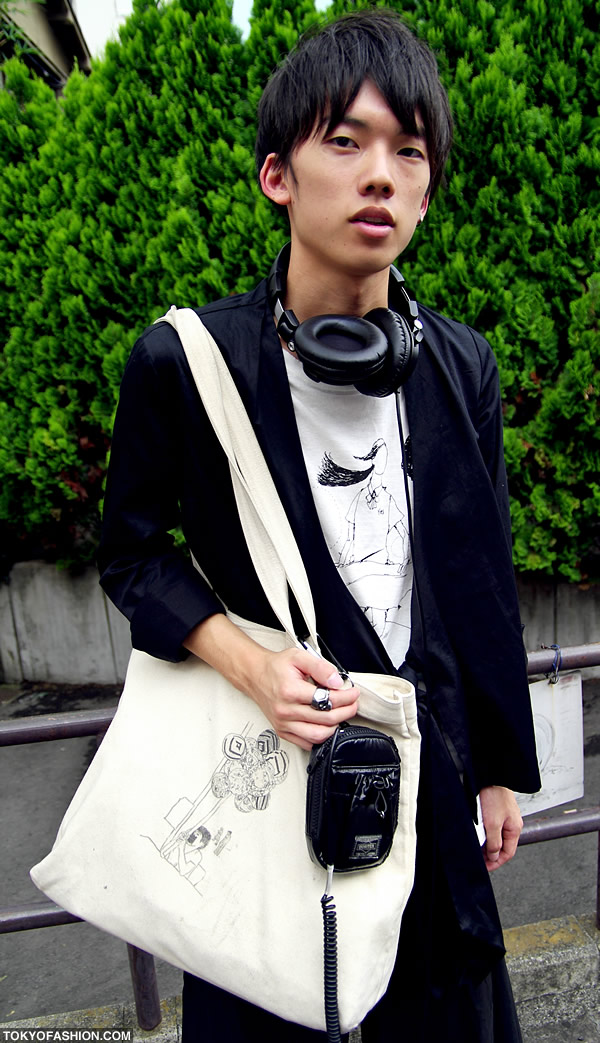 Click the top photo to enlarge it.