X-Large & Ice Cream in Harajuku
We interrupted this cool Japanese guy and girl while they were taking a break and enjoying some ice cream in front of a shop in Harajuku. The guy is wearing a t-shirt from the streetwear brand X-Large along with camo shorts and white Nike sneakers. The girl is wearing a dress and pointy heels.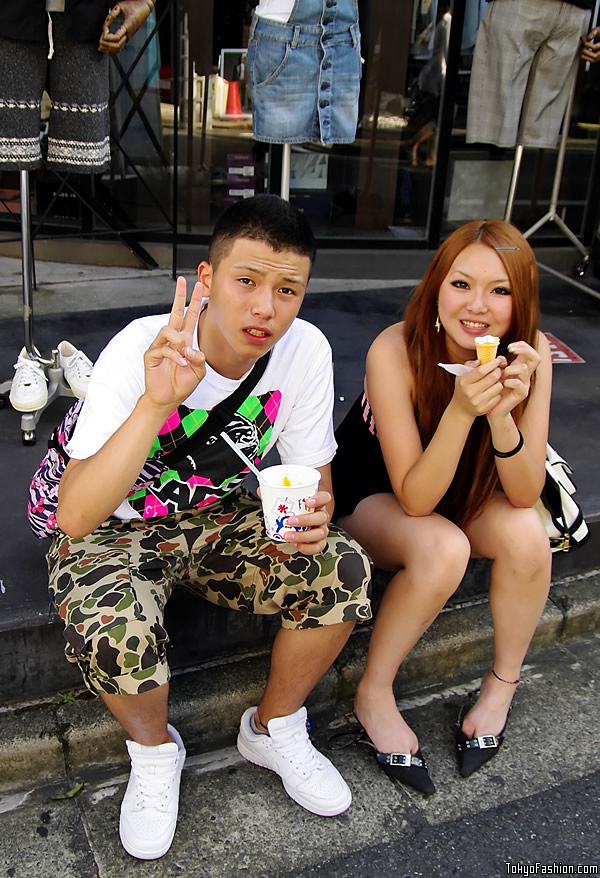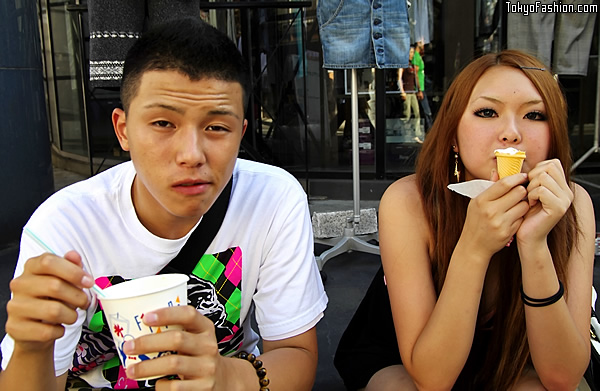 You can click the top photo to blow it up.