Yohji Yamamoto Files For Bankruptcy
Yohji Yamamoto Inc., the fashion house founded by legendary Japanese designer Yohji Yamamoto, announced today that it has filed for bankruptcy protection in Tokyo District Court. The brand's aggressive spending – including expansion into European and American markets – are believed to have played a part in pushing the brand into debts of more than sixty-five million US dollars. Integral Corp was identified as the Japanese company who will finance the restructuring of Yohji Yamamoto Inc. as the brand works towards straightening out its problems and resolving debt issues.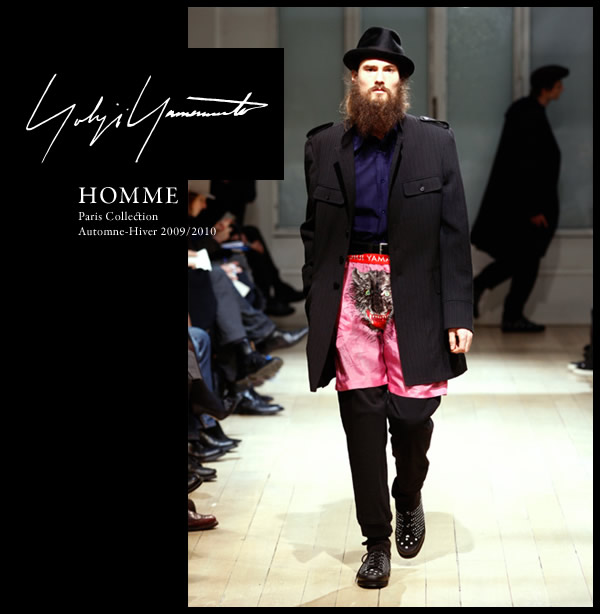 Under Japanese finance laws, the company will continue operating in Japan and international markets while the restructuring proceeds. Founder and head designer Yohji Yamamoto will continue to work at the company during the rehabilitation. Yohji Yamamoto Inc. has approximately 600 employees and manages several brands, including Yohji Yamamoto, Y's, Y-3, and his daughter's brand Limi Feu.
This news comes during a hard week for high end fashion brands in Japan. Both French Connection and Versace announced they are pulling out of the Japanese market, and fast fashion powerhouse Uniqlo reported that an increasing number of Japanese consumers are choosing their low-priced clothing over more expensive options. The Japanese Yen also strengthened considerably this week, making Japanese goods more expensive to potential shoppers around the world.
This is also sad news personally for Yohji Yamamoto, a fashion legend in Japan. Yamamoto – along with Rei Kawakubo of Comme des Garcons and Issey Miyake – brought Japanese luxury fashion to the world stage in the 1980s. The influence of Yamamoto's Paris shows in the early eighties continues to be felt even today.
For more information on Yohji Yamamoto, or to see their latest collections, check out the brand's official website.