YSL Suspenders vs. Chanel Bag & Scarf
This 22-year-old Japanese guy named Ryunosuke works on the staff of a beauty salon. He's wearing a black and white checkered shirt from United Arrows. He found his black pleated pants and black shoes at the Haight & Ashbury resale story. His stylish suspenders are from Yves Saint Laurent and his black leather bag and scarf are from Chanel. A stylish black hat completes the look.
Ryunosake's favorite label is Chanel and his favorite shop is Haight & Ashbury. Musically, he's a fan of John Mayer and Sakana Cushion.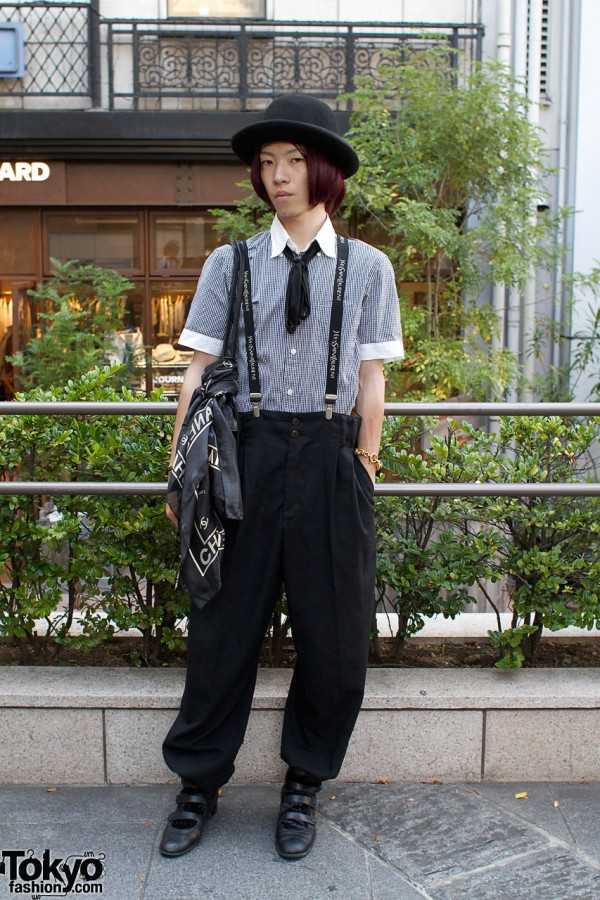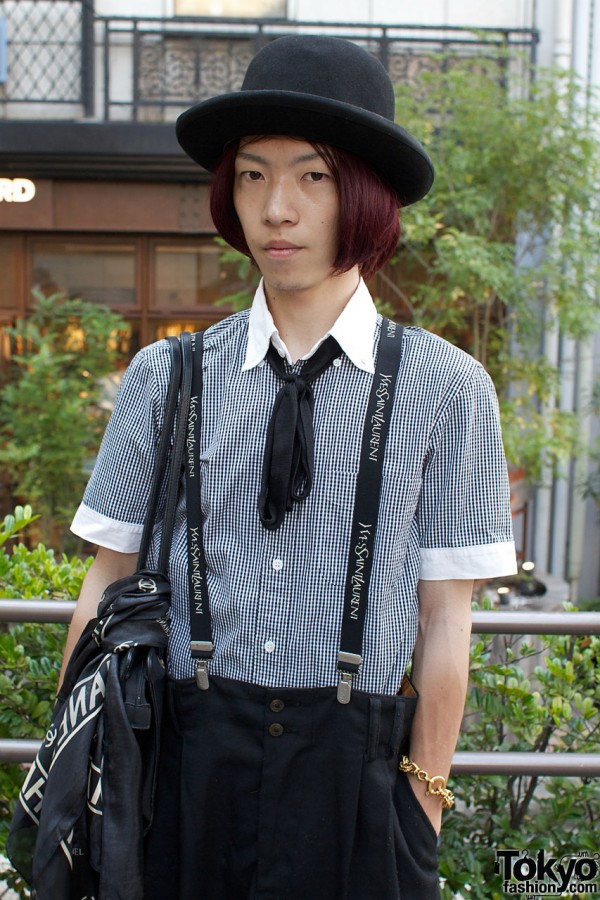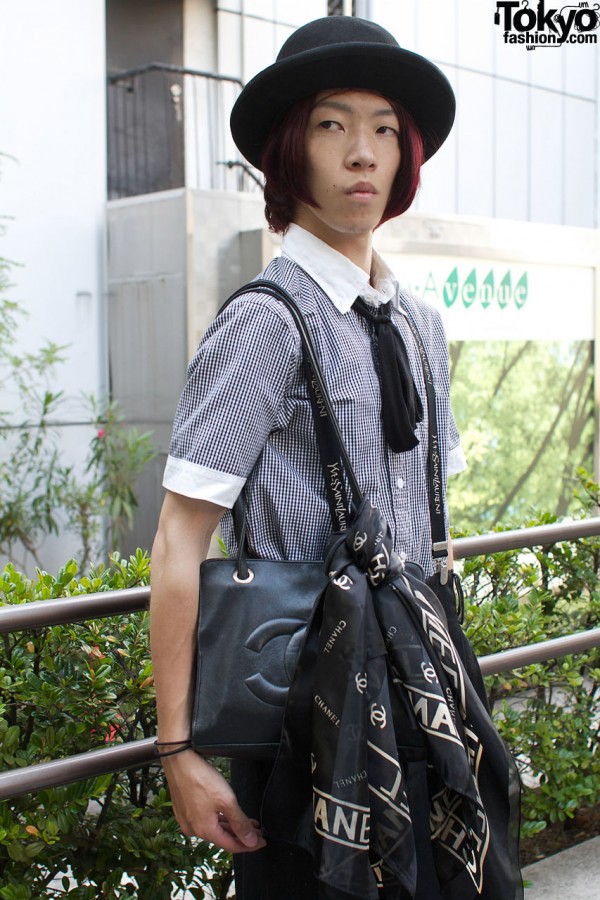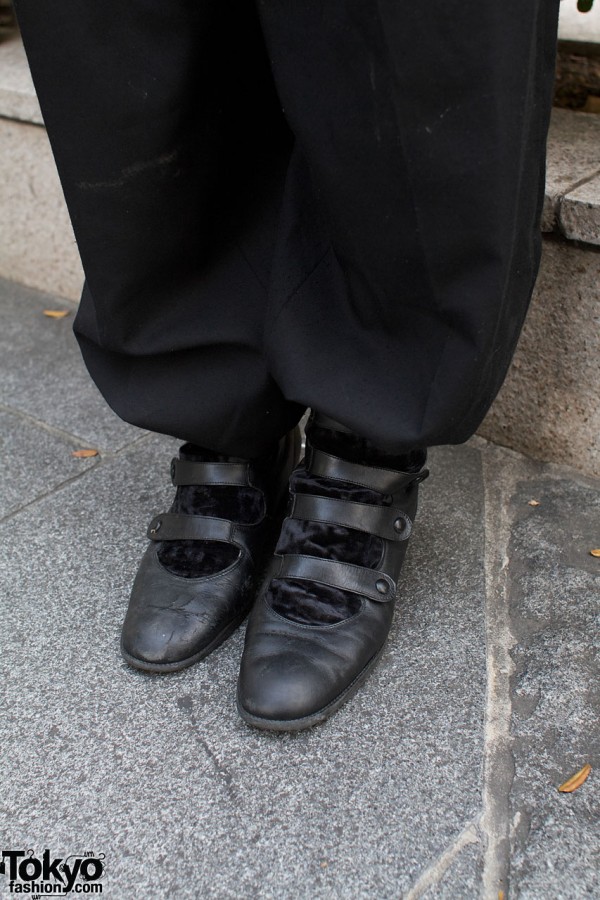 Click any photo to enlarge it.