Here is another stylish couple that we met in Harajuku. On the right is Kenta, a columnist who has put together a vintage look from resale shops. He's wearing a brocade vest over a white shirt and mesh top with black trousers and black boots.
The girl on the left with long bangs is Akimi, who works as a shoe store staff member. She's wearing a black hoodie over a graphic top and a long print skirt from a resale shop. Her black shoes are also from a resale store.
Akimi's unqiue handbag for the Harajuku G2! shop is made from a vintage vinyl record album by pianist Roger Williams. She told us her favorite music is actually by the band Burger Nuds.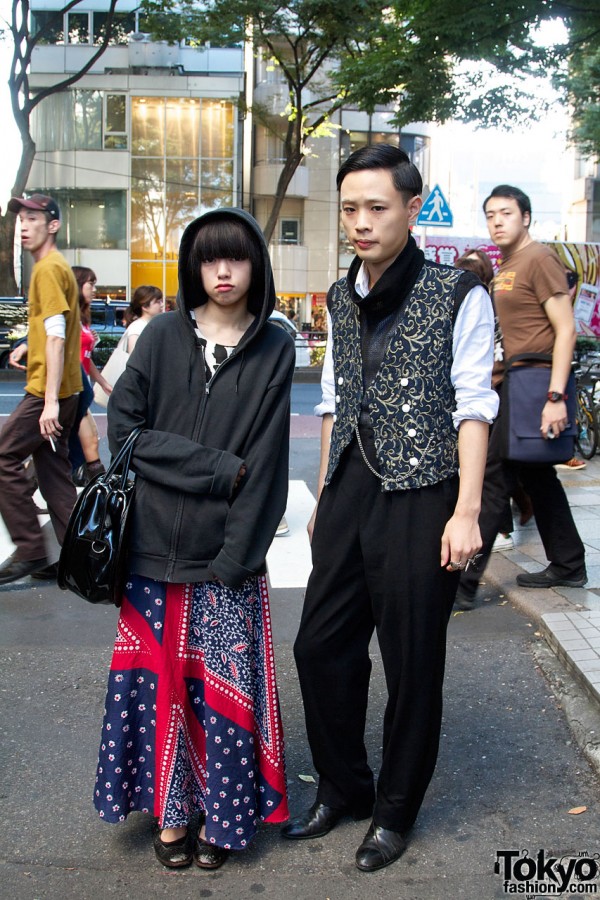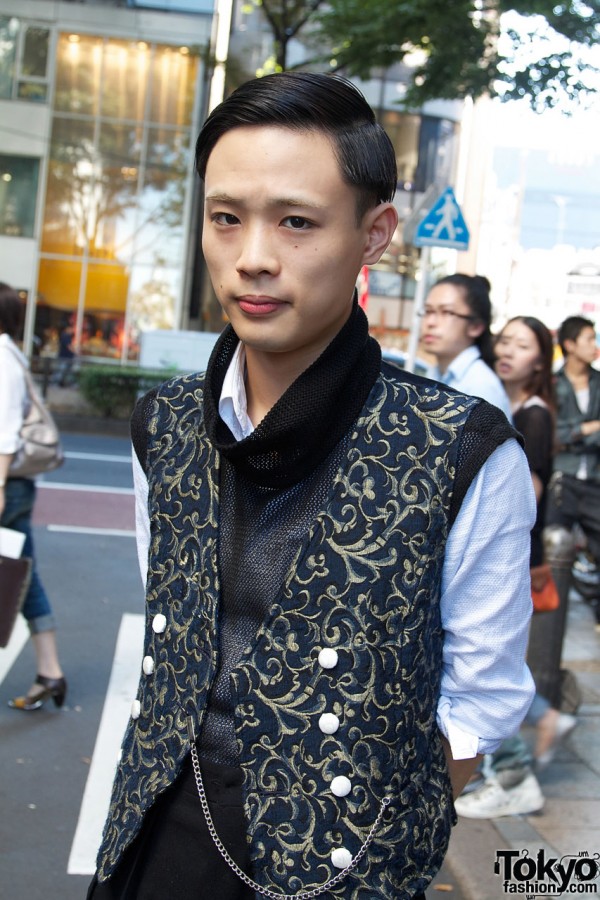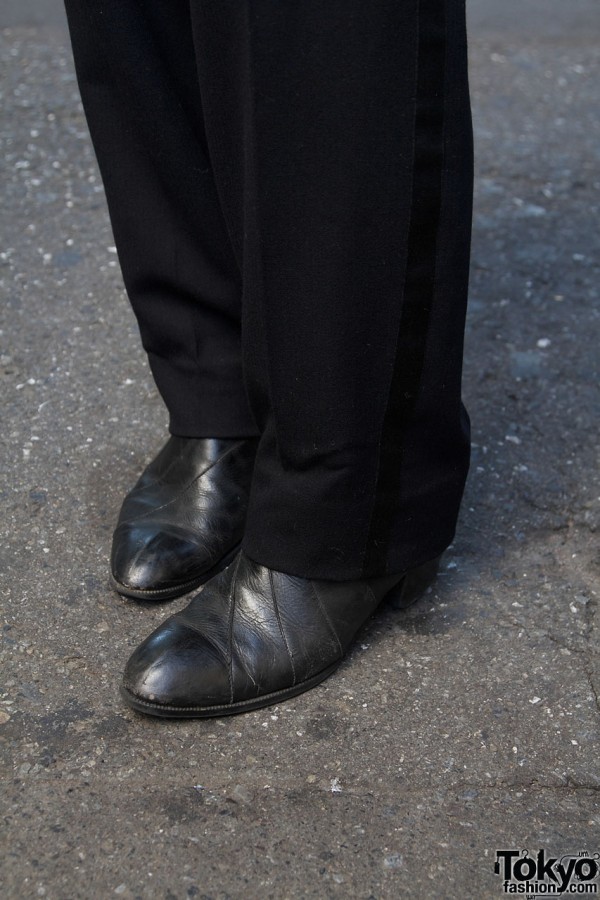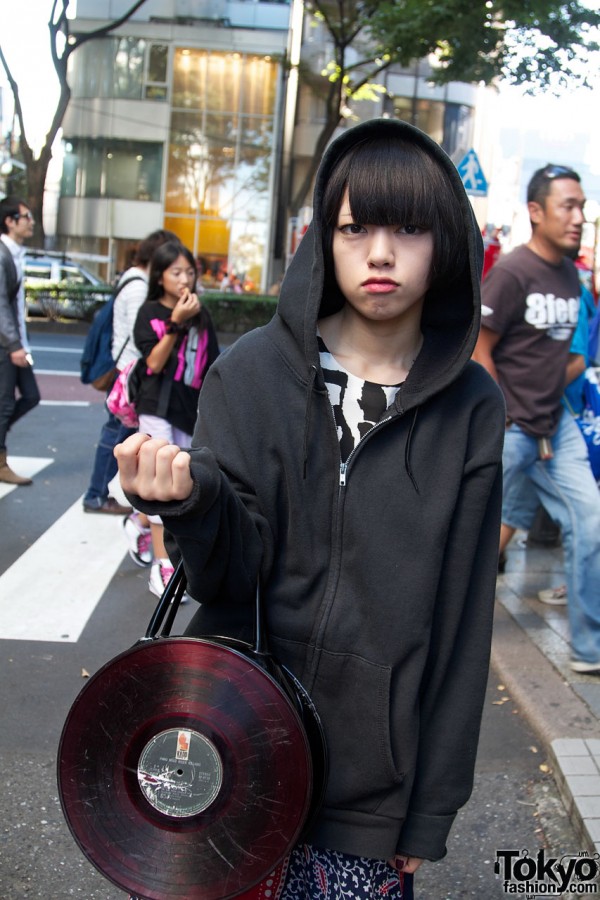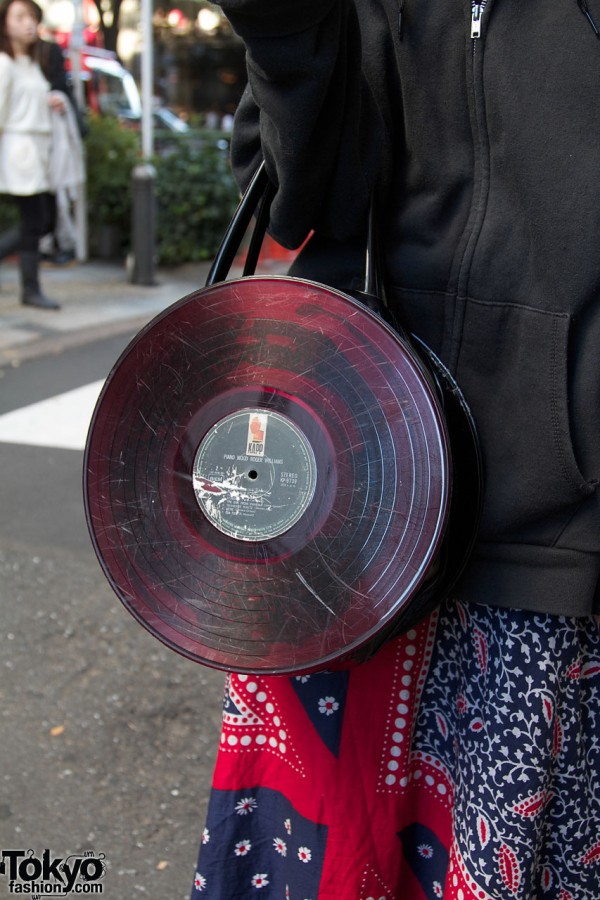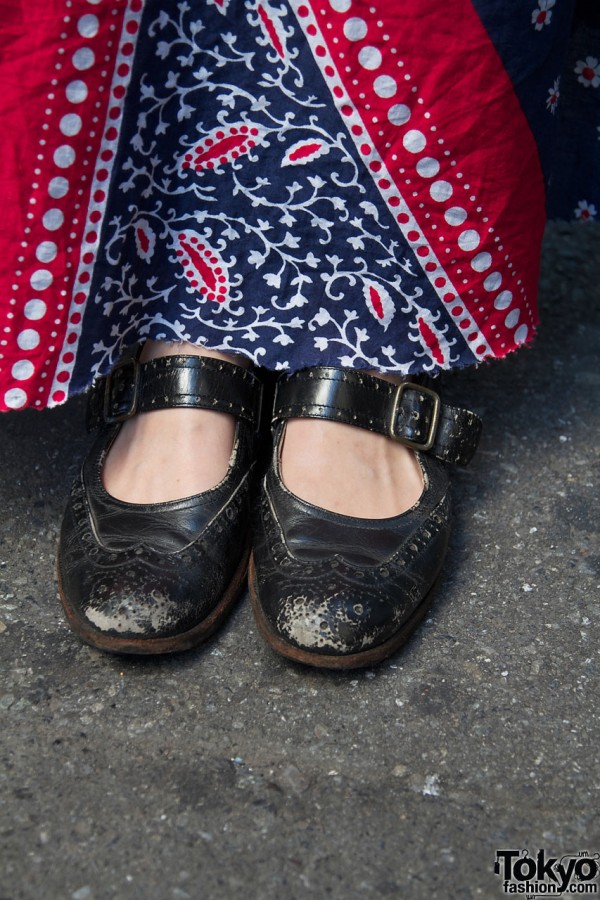 Click on any photo to enlarge it.