Japanese Girl in Lace Headpiece, Vivienne Westwood & Baby The Stars Shine Bright in Harajuku
This 21-year-old Japanese girl – who we photographed in Harajuku – said that she works as a nurse. Her outfit consists of a black vintage-looking lace headpiece, a Vivienne Westwood jacket over a shirt from Hollywood Ranch Market, a Baby The Stars Shine Bright skirt, black stockings, and shiny black Daddy Long Legs (Ashinaga-Ojisan) brand heels. Her accessories include a Vivienne Westwood handbag, a necklace of pearls, a Vivienne Westwood ring, and a large teddy bear named Duffy. Not surprisingly, she told us that her favorite fashion brand is Vivienne Westwood.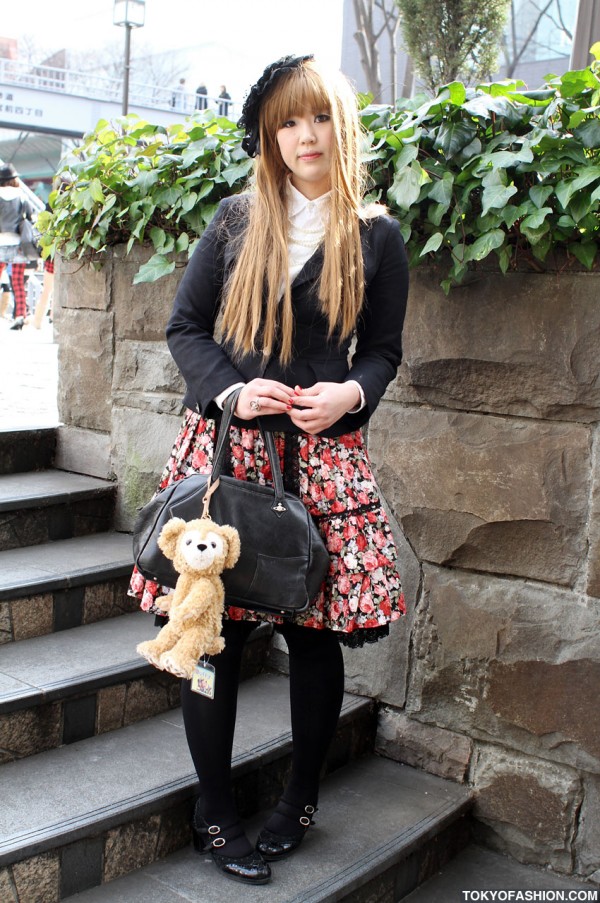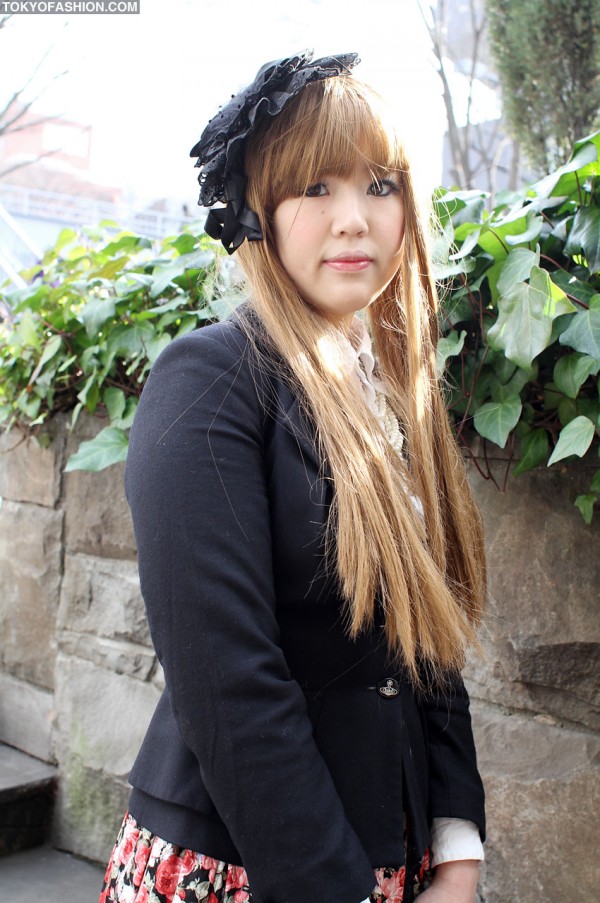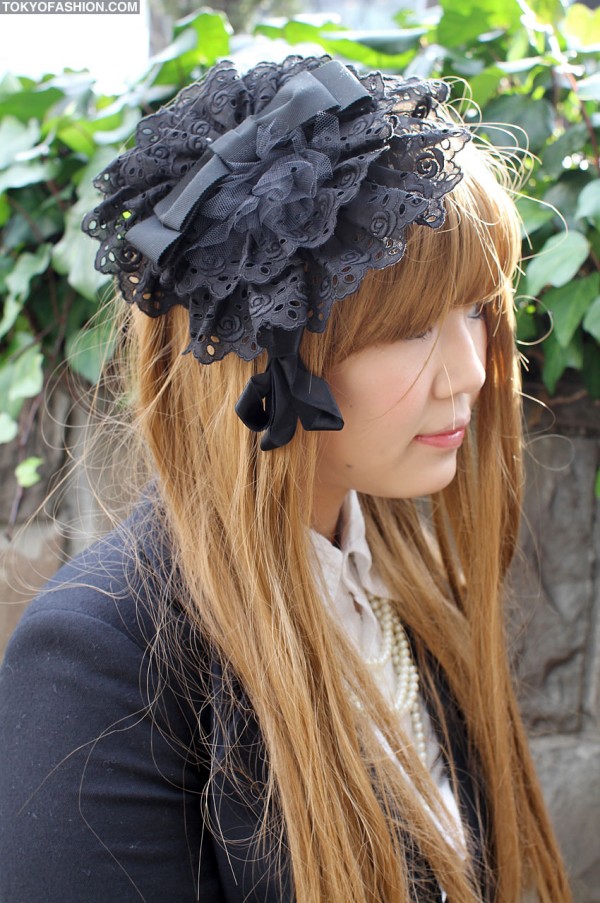 Click any of the pictures to enlarge them.