Alfredo Bannister Shoes & Joyrich Jacket
This blonde Japanese guy is a 22-year-old student that we met in Shinjuku. Kamikura is wearing Pledge jeans with a graphic print Joyrich jacket and a knit top from Oraqle. His cool silver high top shoes are made by Alfredo Bannister.
Kamikura told us his favorite brand is Ato and his favorite band is The Pillows.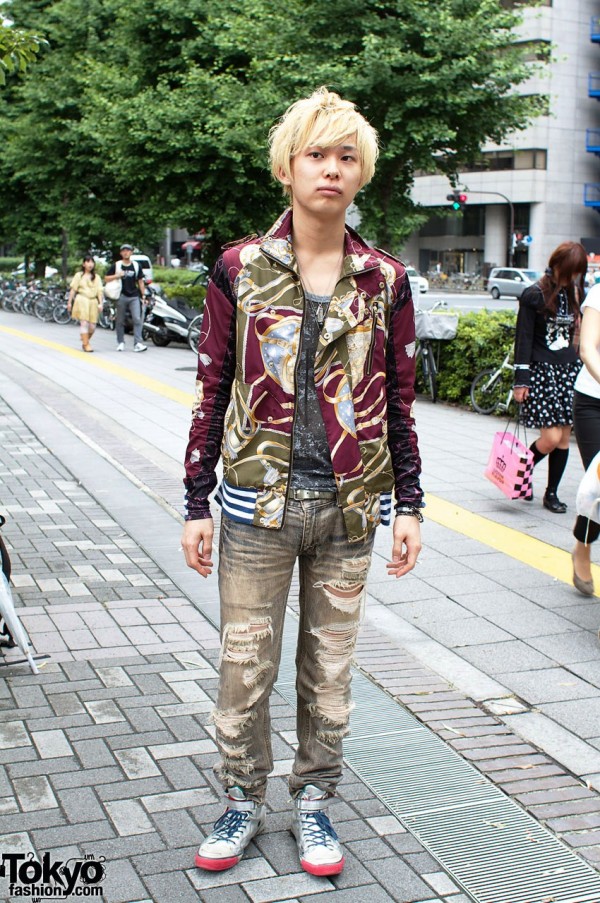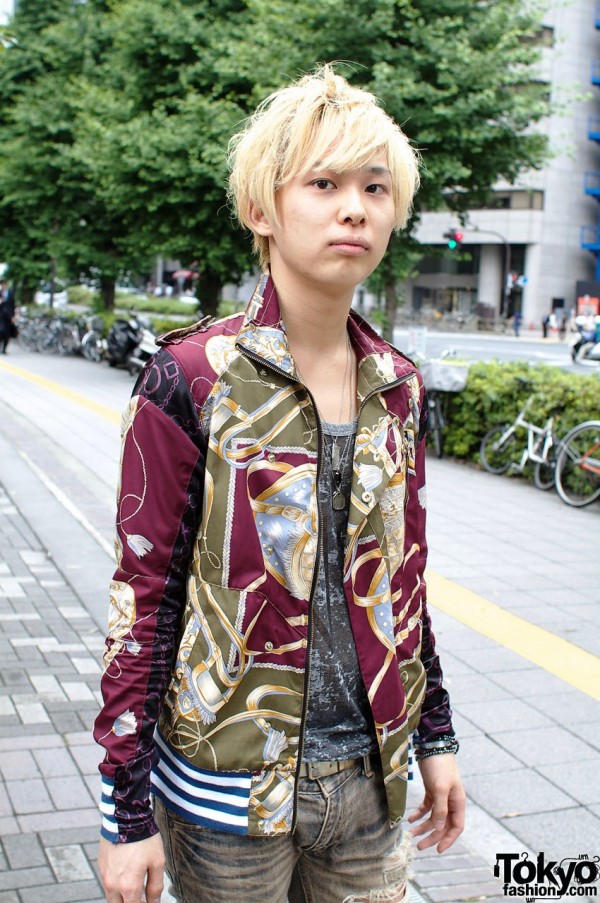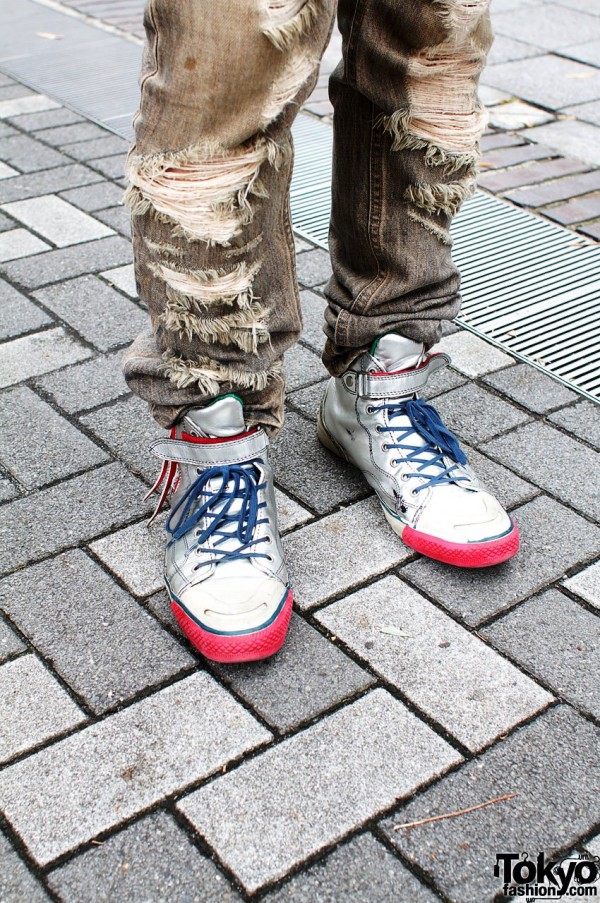 Click any photo to enlarge it.