American Apparel Maxi & Gingham Ruffle Necklace
This 18-year-old girl wearing a pink maxi skirt from American Apparel is Akari, a self-described furita (freelancer). Her large tote bag from Theatre Products immediately caught our eye. Her outfit also includes a white blouse with eyelet trim from Tarock with Ricco and a soft beige knit cami from Anti Past.
Akari is wearing tan socks and peep-toe red pumps with gold rosettes from a resale shop. Her accessories from Lamp Harajuku and other shops include a gold necklace with a small heart pendant and another necklace made from a red gingham ruffle. She told us her favorite fashion brands are American Apparel and Top Shop.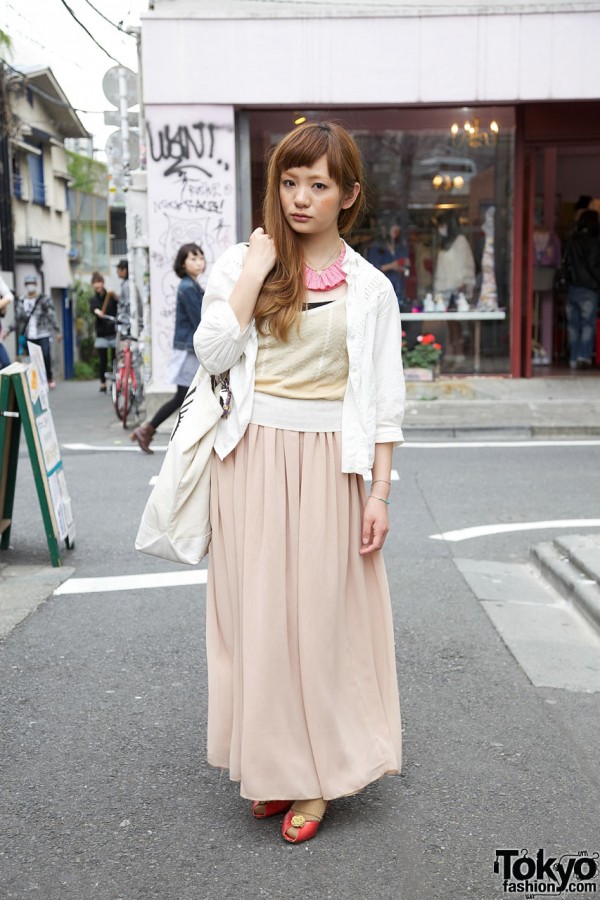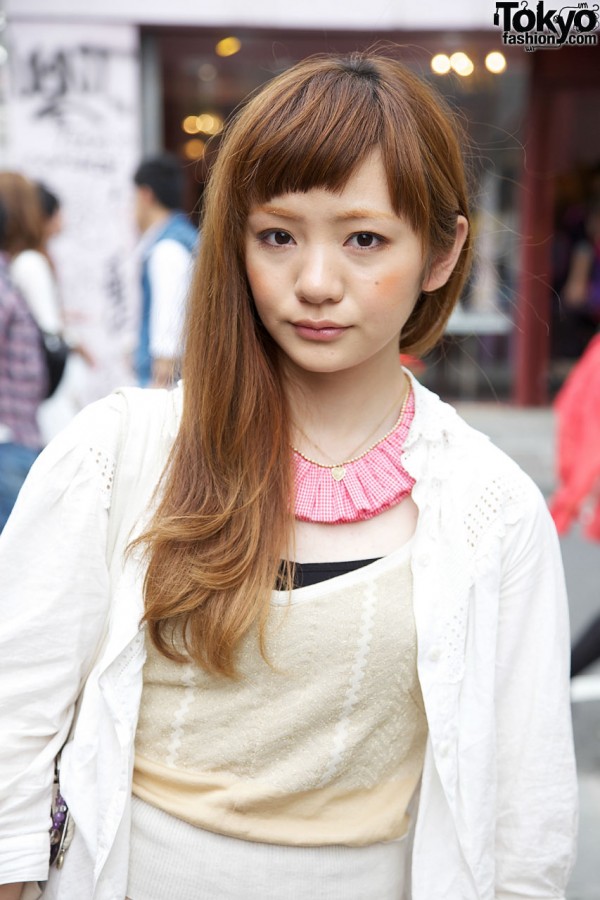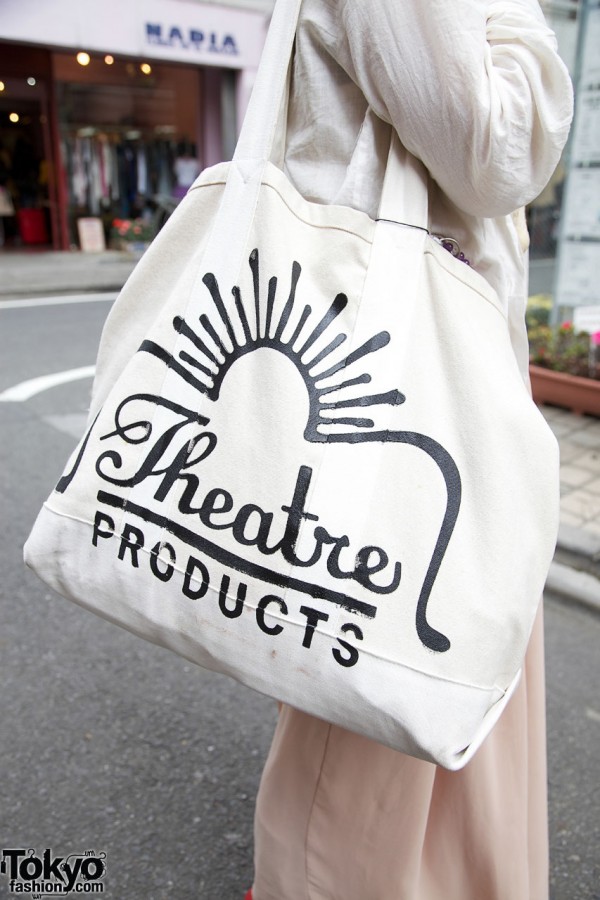 Click on any photo to enlarge it.