Antique Tunic & Rosary Necklace vs. Baby the Stars Shine Bright & Innocent World
Here's one of the more unique couples that we've seen recently in Harajuku. The stylish guy on the right with wire-rimmed glasses is a 21-year student. His long white tunic and black-trimmed white pants are antique. His accessories, including a rosary bead necklace, a small vintage watch on a chain and a ruby pendant necklace, are also antique. He's also wearing two chain bracelets (one with a skeleton charm) and a leather wristband with a silver medallion. His black-and-white shoes are Dr. Martens and he's carrying a black leather Coach bag.
On the left is Akemi, who's 24 and works in sales. Her outfit includes a black cropped sweater from Baby the Stars Shine Bright over a lace-trimmed heart-print dress from Innocent World. She's also wearing Dr. Martens Mary Jane shoes with cute black tights embroidered with white bows and flowers. Her black reptile-pattern purse with a large gold logo is from Vivienne Westwood. Her Grimoire accessories include pearl drop earrings, two vintage necklaces and a black bow in her hair.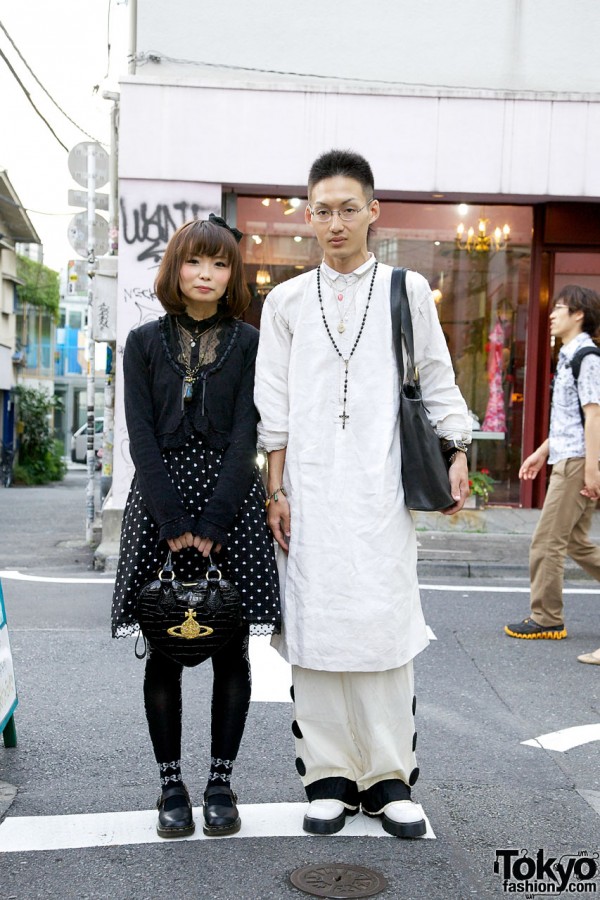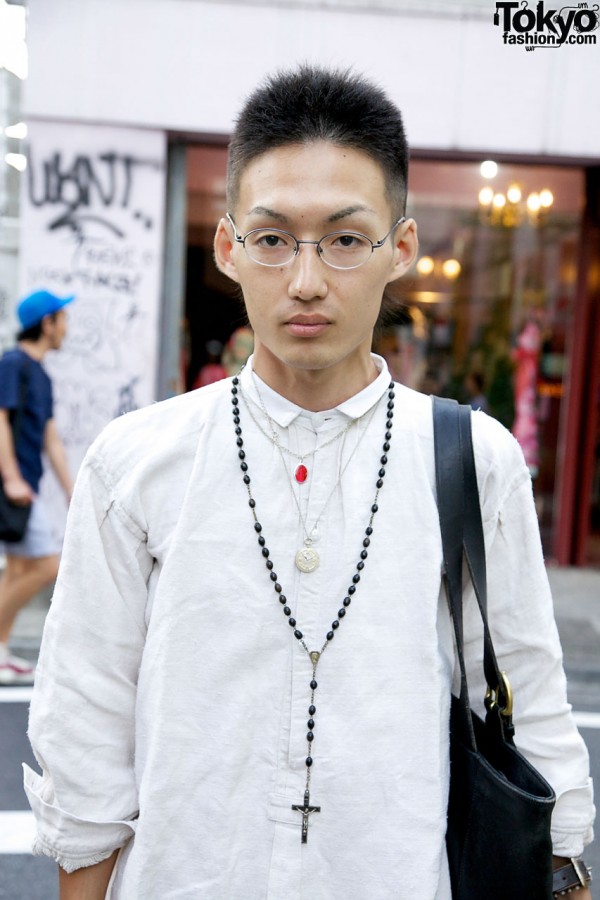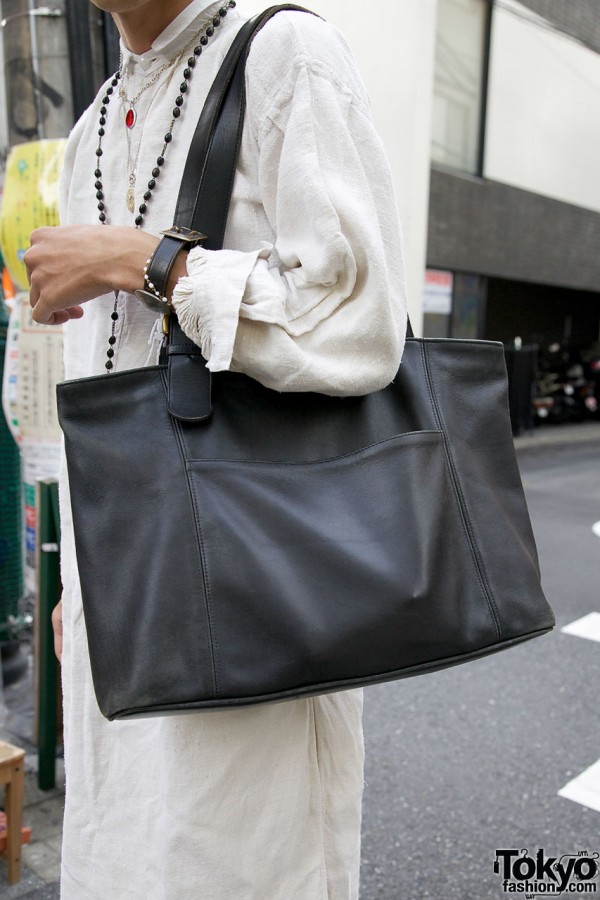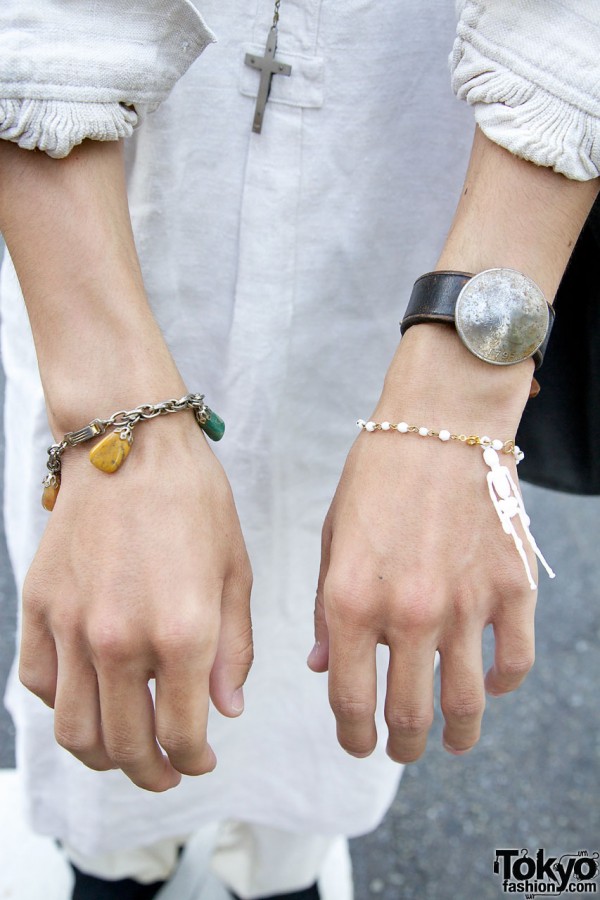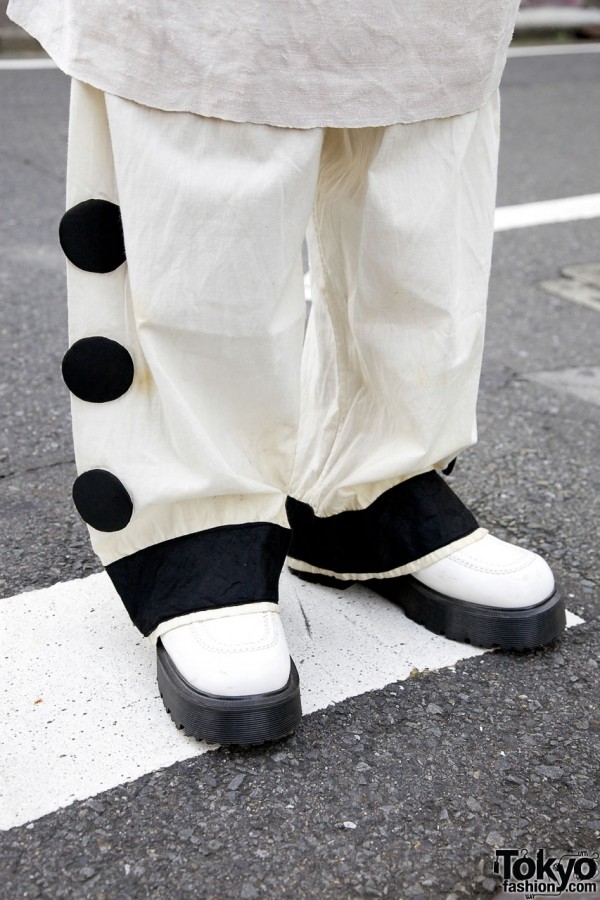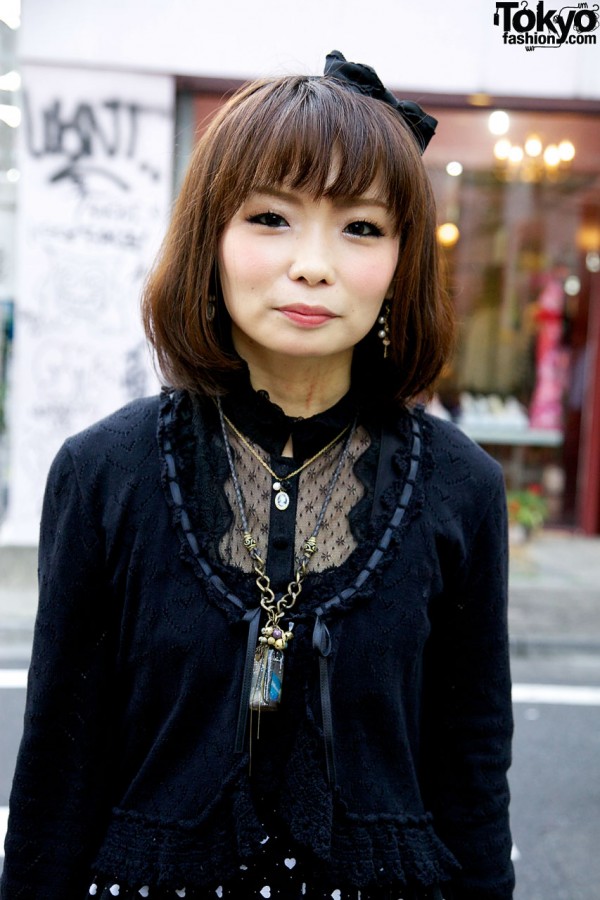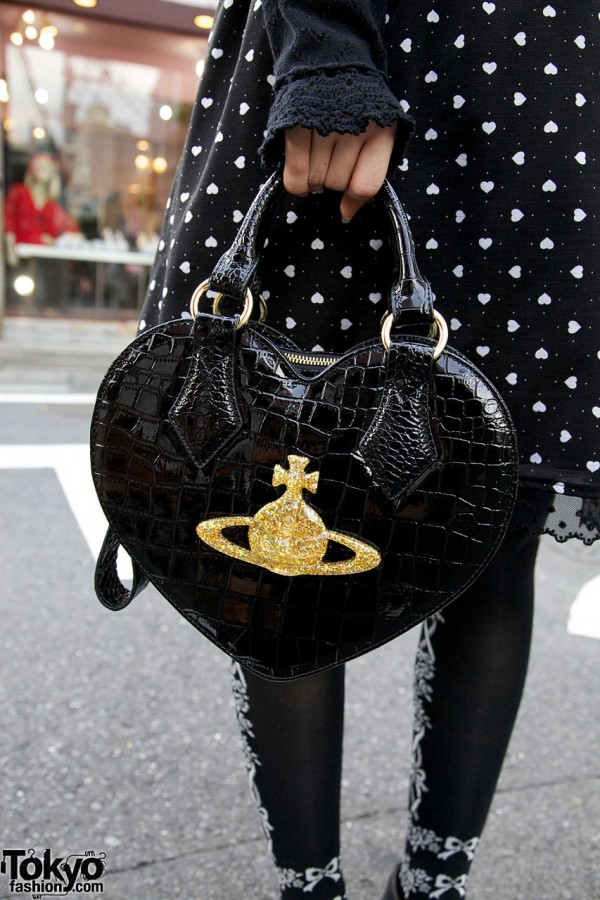 Click on any photo to enlarge it.