Axes Femme Dress & Pink Work Boots
This cute girl with long red and pink hair is Kana, a 17-year-old high school student that we photographed in Harajuku. Her outfit includes a gauze dress with embroidery at the neckline from Axes Femme and a short leather jacket with a zipper up the front. Her patterned tights and pink work boots are the perfect match for her dress. She's carrying a white canvas backpack.
Kana told us that her favorite fashion brand is Axes Femme and she likes the music of Sōtaisei Riron. If you read Japanese, you can find out more on Kana's blog.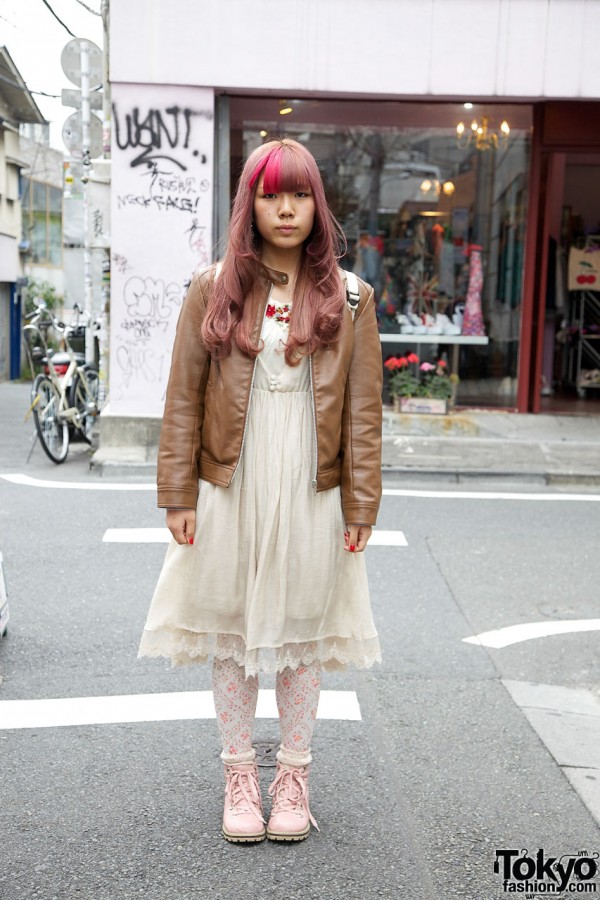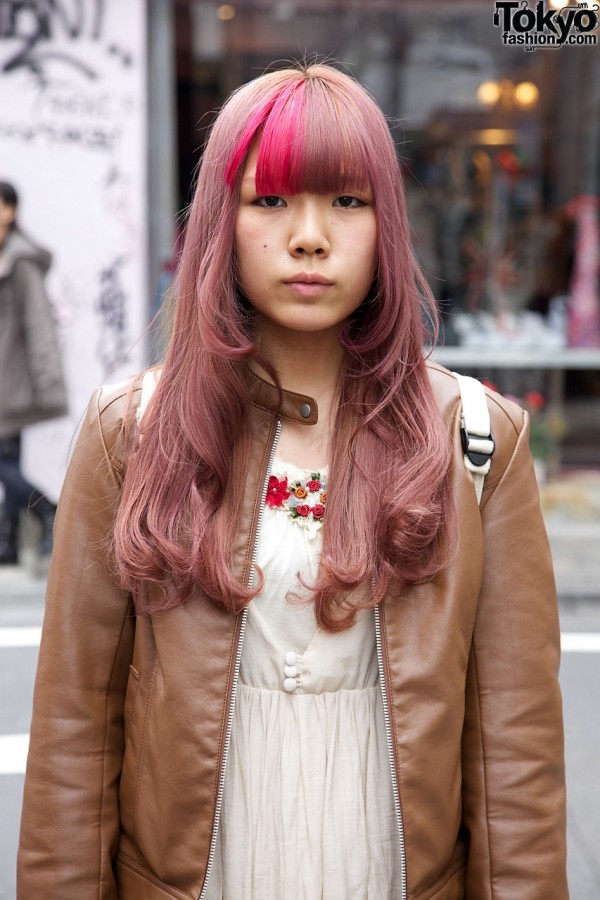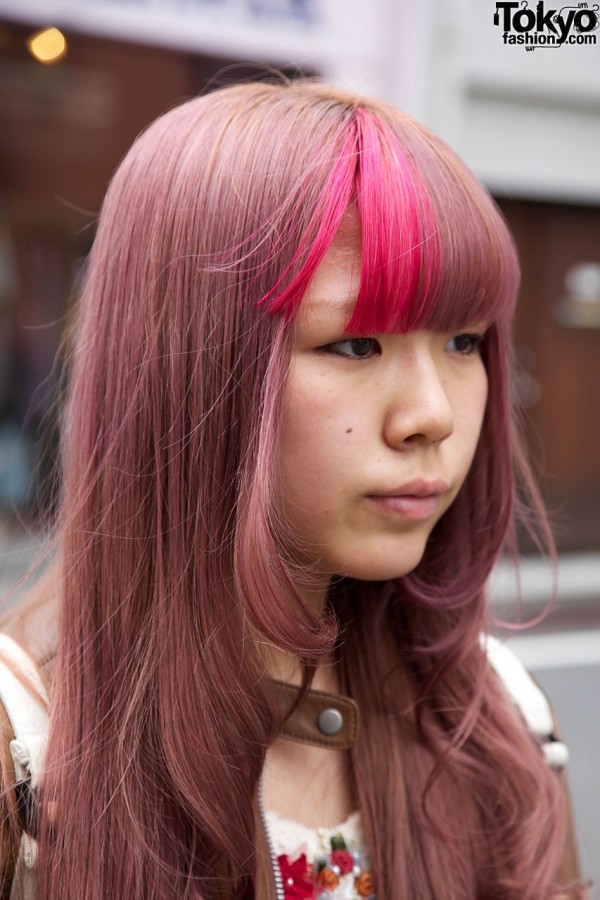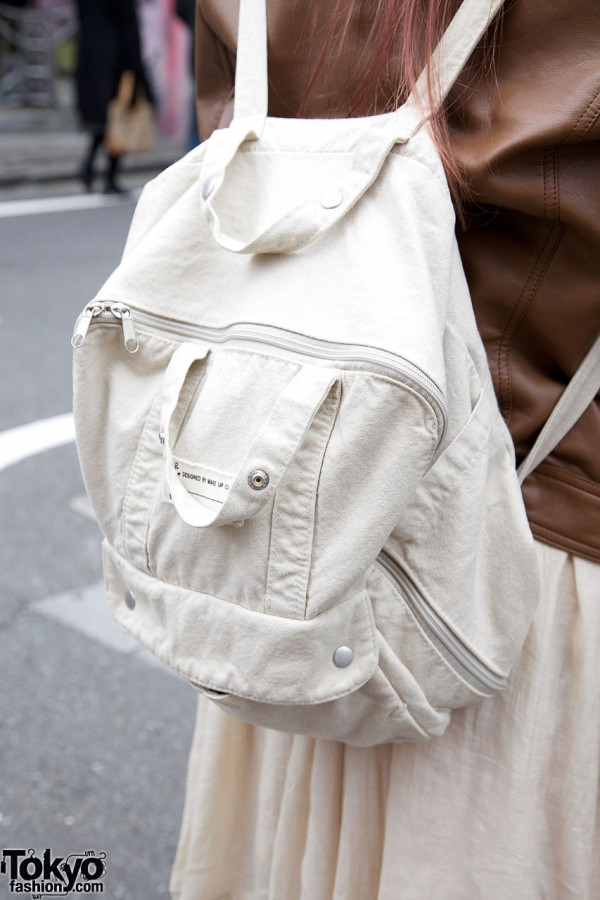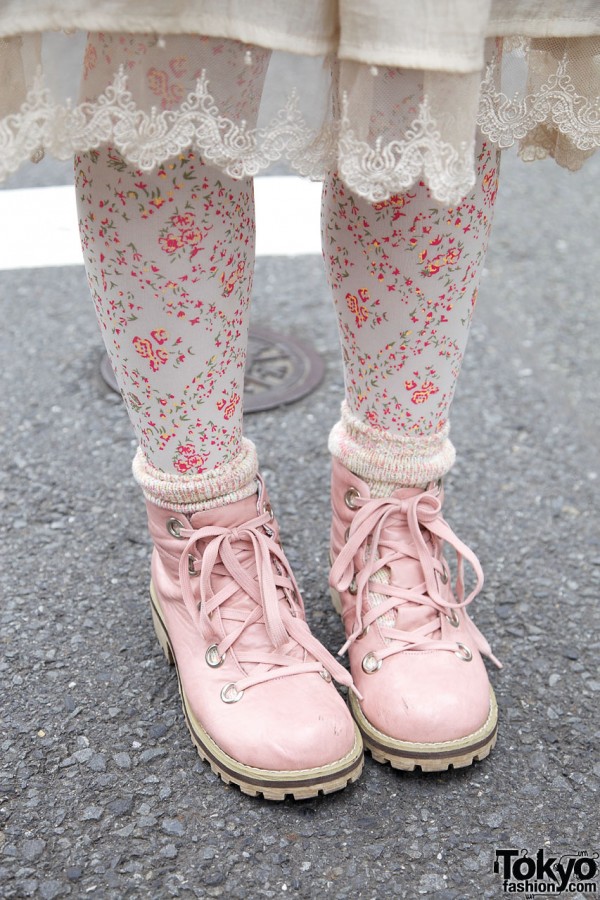 Click on any photo to enlarge it.