Banal Chic Bizarre x Christopher Nemeth in Harajuku
Harajuku's street fashion denizens don't get much more awesome than these two characters. The Japanese guy on the left is 24 years old and he said that his name is "Shuhei x Uruguay". On the right is 22-year-old Li Lium. They both work at the WEGO clothing store on Takeshita Dori in Harajuku.
Shuhei x Uruguay (left) is wearing a cropped plaid suit from the brand Nemeth by Christopher Nemeth, sunglasses by Alain Mikli, a Supreme backpack, and Nike sneakers. He didn't tell us where his equestrian-inspired hat is from, but it adds a lot to the overall look. He said that his favorite brands/shops include Nemeth and WEGO (specifically, the shop on Takeshita Dori), and that some of his favorite music is Wakiyama and hip hop.
Li Lium (right) is wearing a jacket, shorts, and boots, all from Banal Chic Bizarre. His backpack is a collaboration between Banal Chic Bizarre and Blonde Cigarettes. He's also wearing a puffy hooded vest, headband, and sunglasses. He told us that at least one of his accessories is from the Japanese brand Rip Van Winkle (RVW), and that his favorite fashion brand/shop is Banal Chic Bizarre / ADD.
Both of these fashionable guys have their own blogs too. If you can read Japanese, check them out over at Zozo: Li Lium & Shuhei x Uruguay.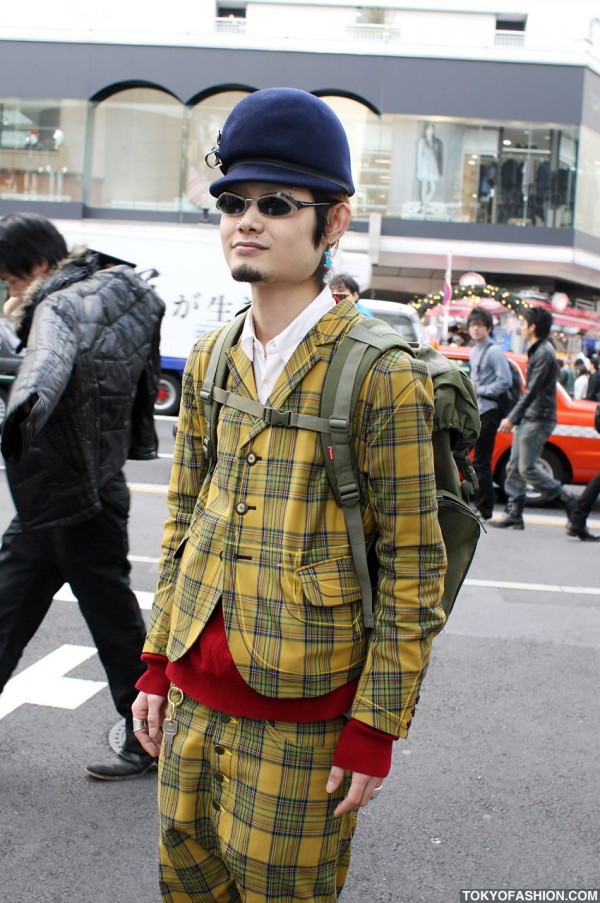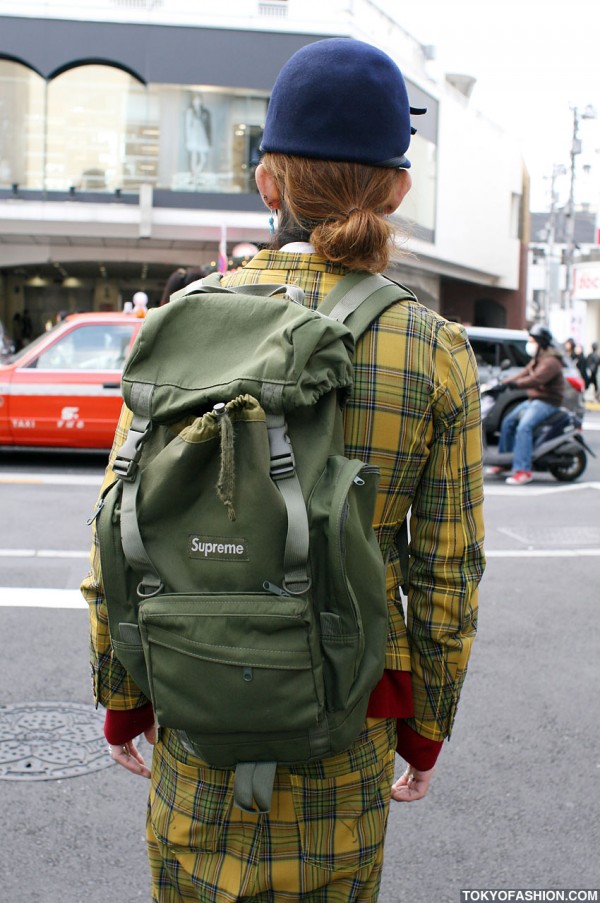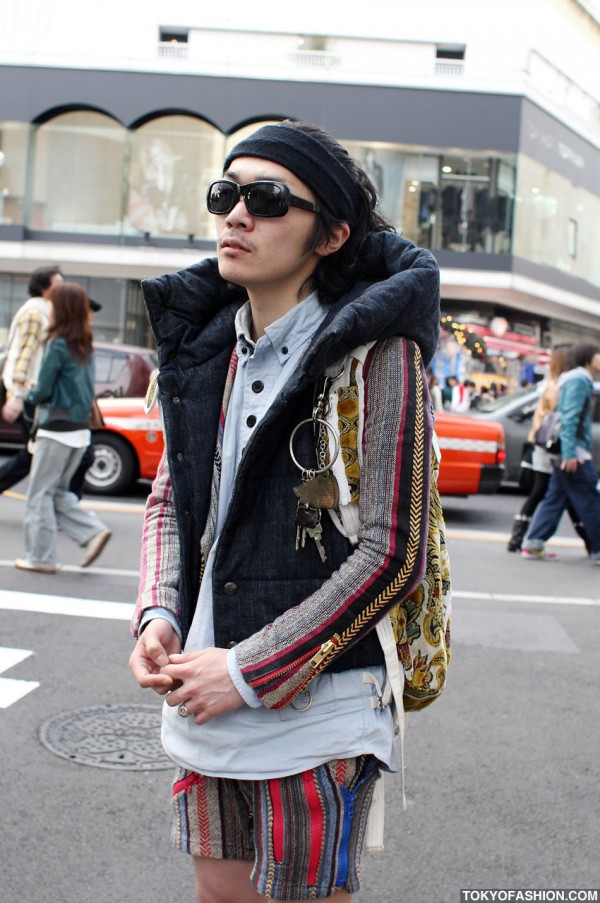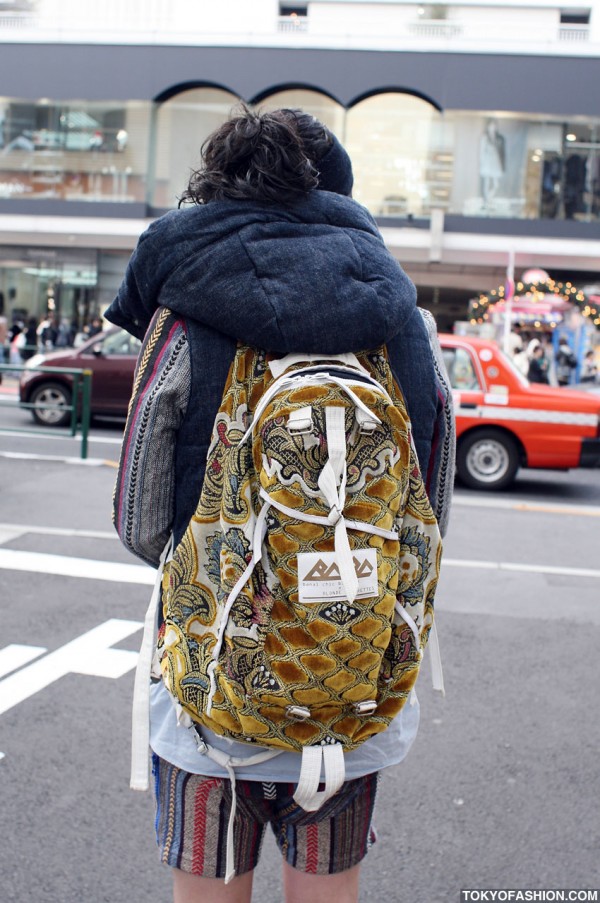 Click any picture to enlarge it.