Achievers x Banal Chic Bizarre Fashion in Harajuku
This very fashionable 20-year-old Japanese guy was photographed in Harajuku. Like these two stylish guys we posted previously, he works at the WEGO store on Takeshita Dori in Harajuku. He's wearing a studded black conductor style hat, several layers of shirts and a cool jacket with leather accents from Banal Chic Bizarre, skinny jeans from the Japanese brand Achievers, and shiny black platform boots. His accessories include a bracelet, watch, ring, an interesting necklace, and a leather wallet. In his left hand, he's holding a pack of tasty Mintia mints.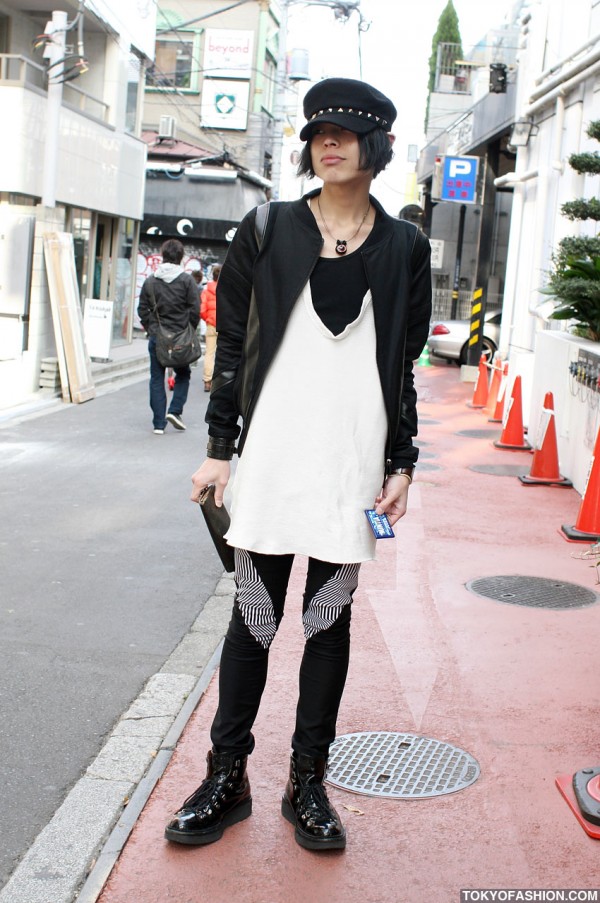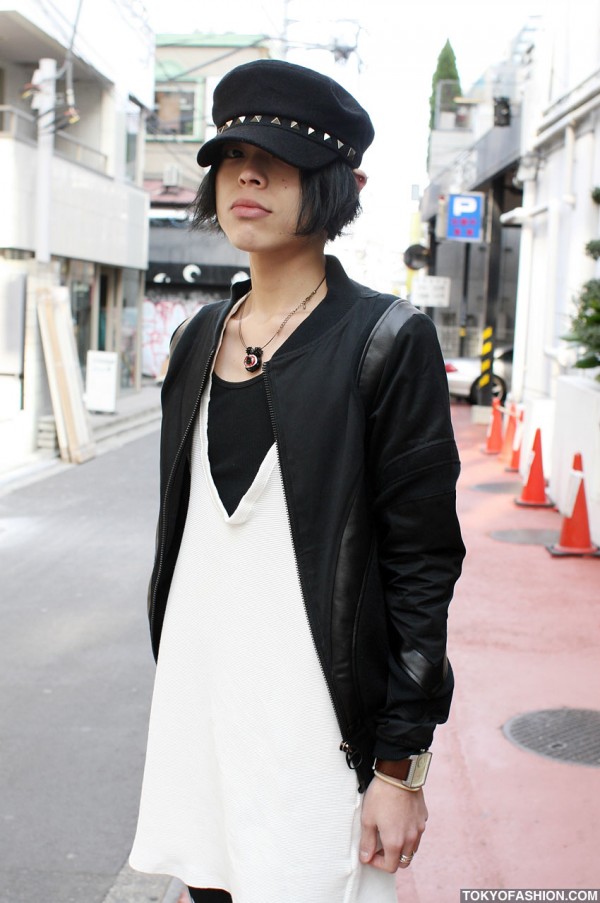 Click either photo to enlarge it.