Bernhard Wilhelm vs. Cedar Crest x Zaorick in Harajuku
Here are SP, a 21-year-old Spinns Harajuku staffer, and Mai, an 18-year-old Baskin Robbins 31 Flavors staff member. SP (on the left with blue hair) is wearing a graphic jacket over a bright t-shirt and graphic shorts, all from Pelican Avenue. His metallic-trimmed sneakers are from Bernhard Wilhelm.
SP is wearing some one-of-a-kind accessories from Zaorick Mochasse, including what looks like giant fabric hands around his neck and a handmade hat decorated with paint, a troll doll, toys and photos. His backpack from Mochasse/Zaorick is also decorated with paint and toys.
The cute girl on the right with a spiked headband is Mai. She's wearing a leatherette jacket from Keisuke Kanda over a white t-shirt. Her loose-fitting black pants are from American Apparel and her black sneakers are from Cedar Crest. Mai's accessories include a giant eyeball ring that was given to her by Ko-Ki-san. Her Nadia bag is decorated with a fox fur.
SP told us his favorite store is Candy and he likes anisong music. Mai's favorite shop is Wagado.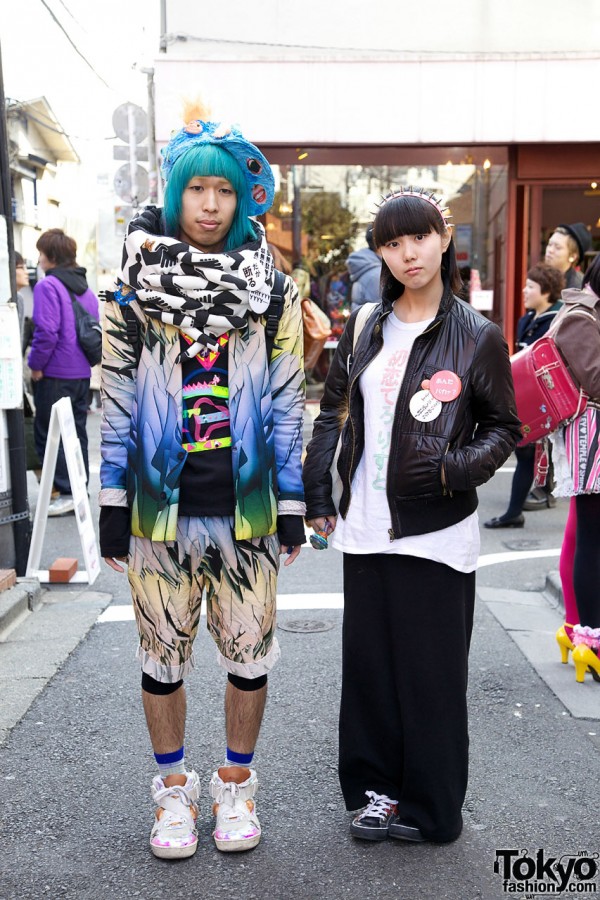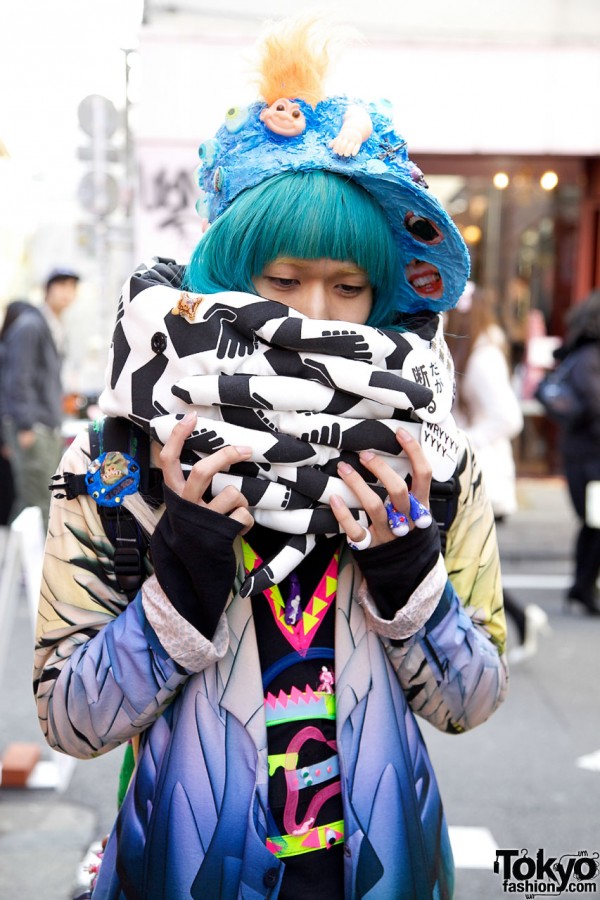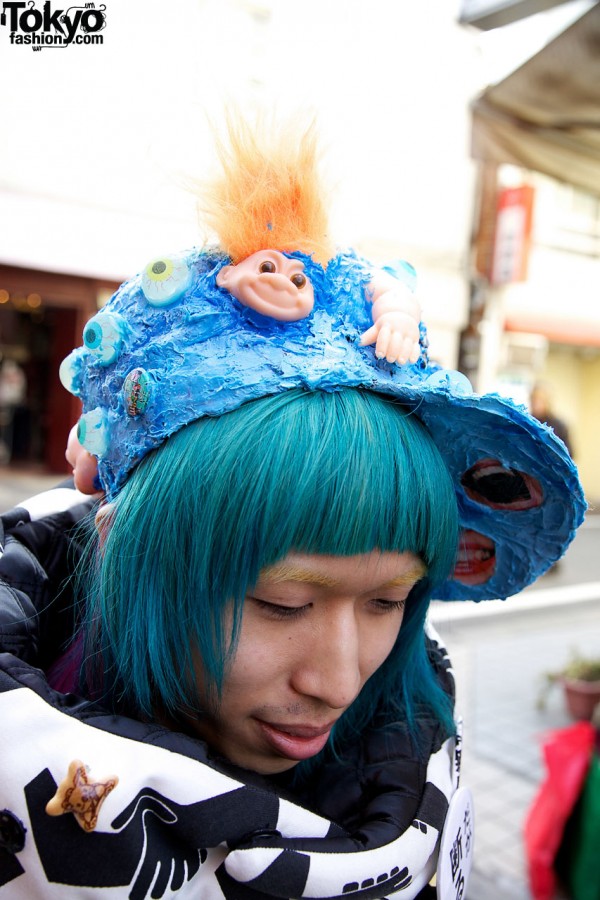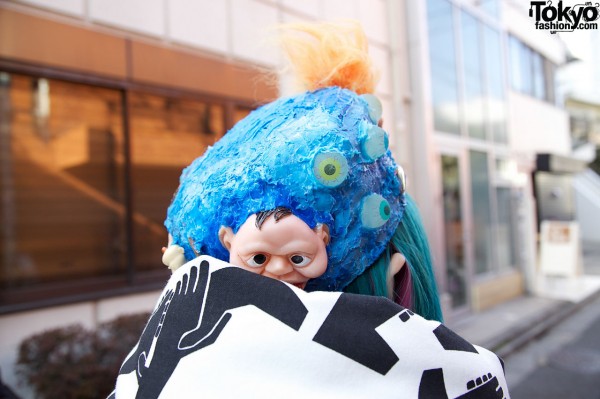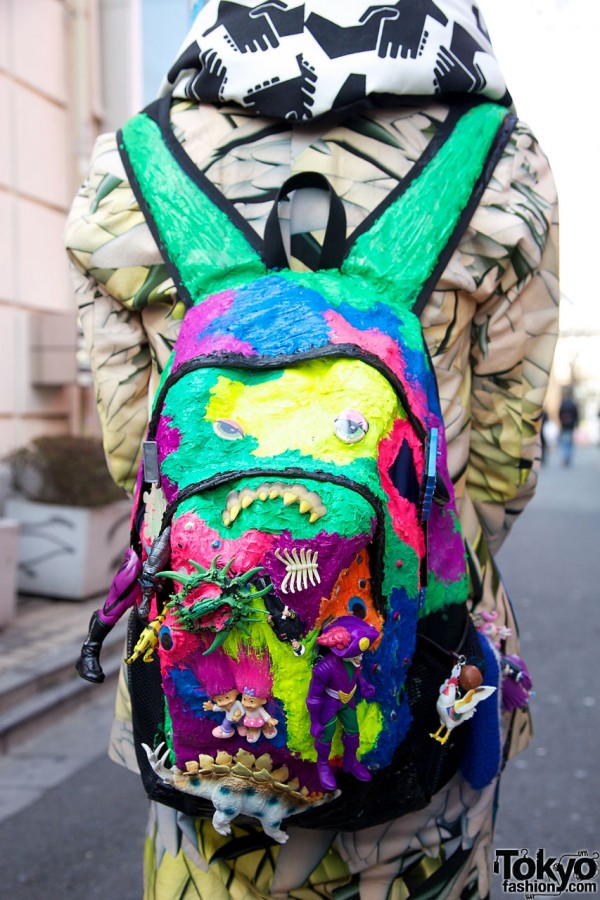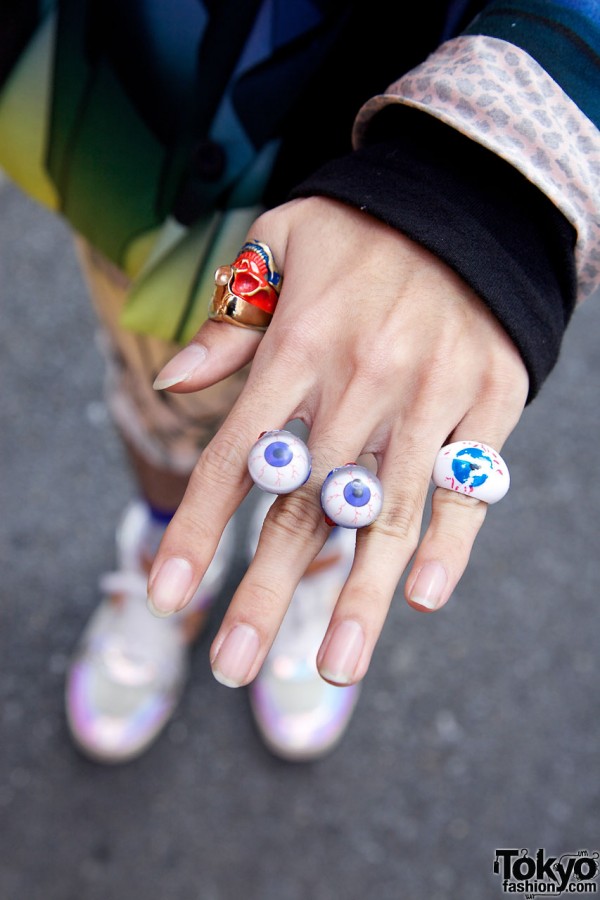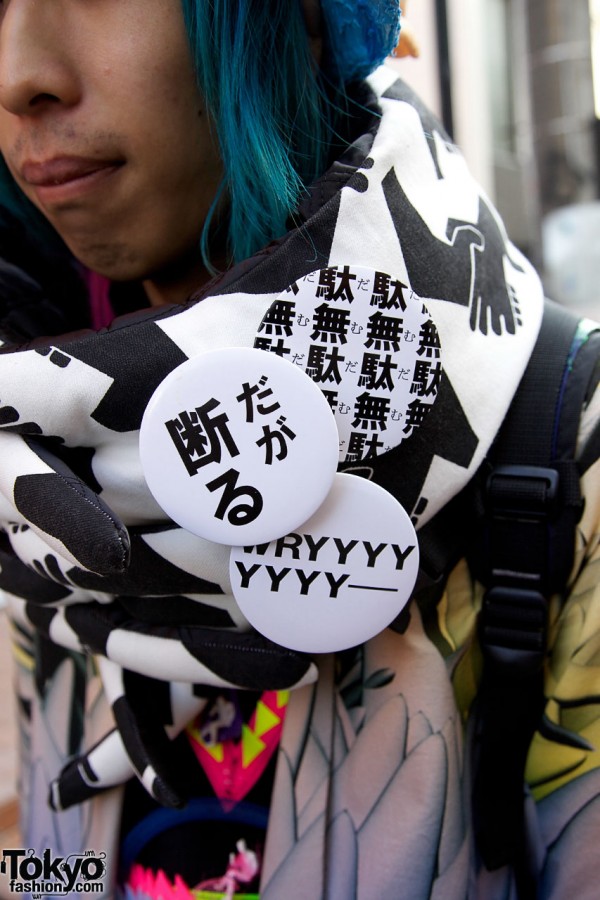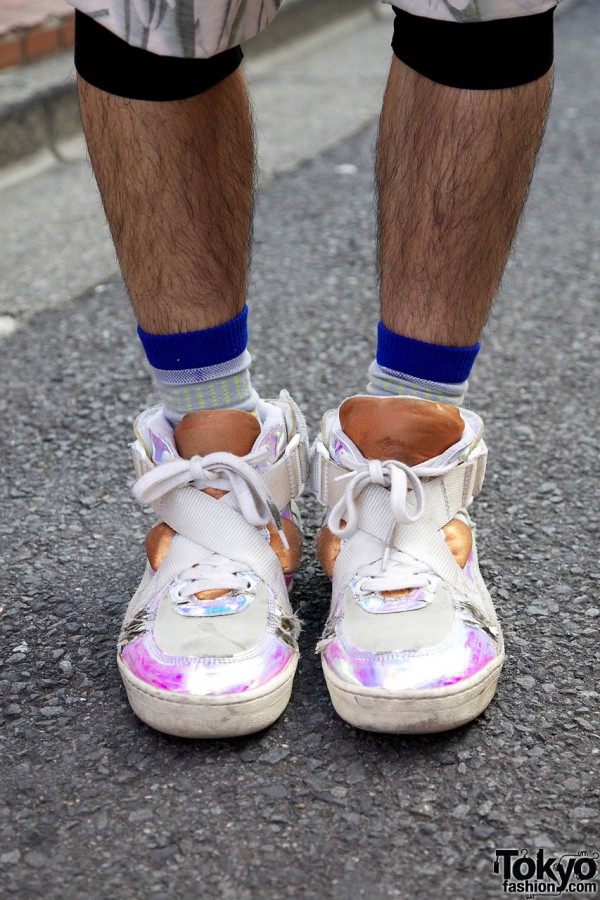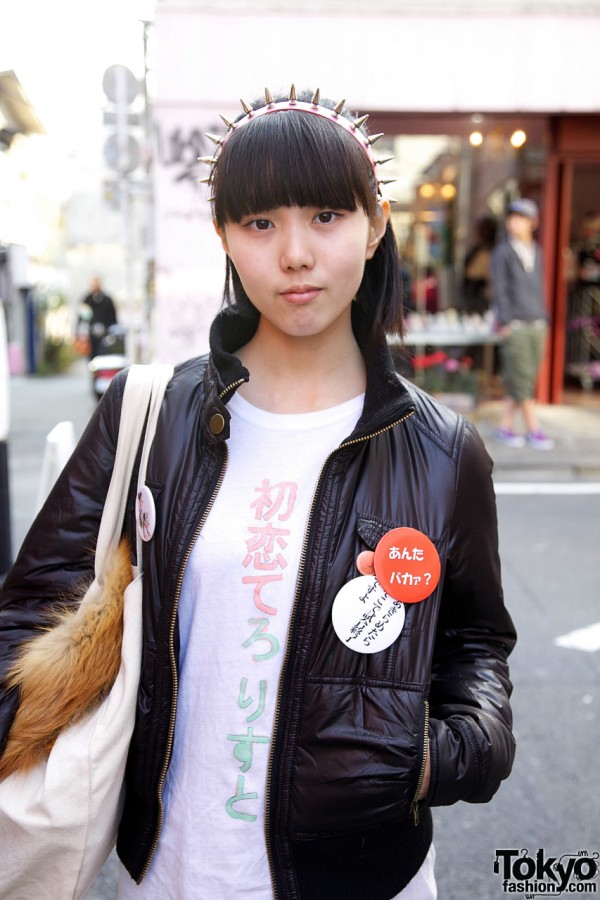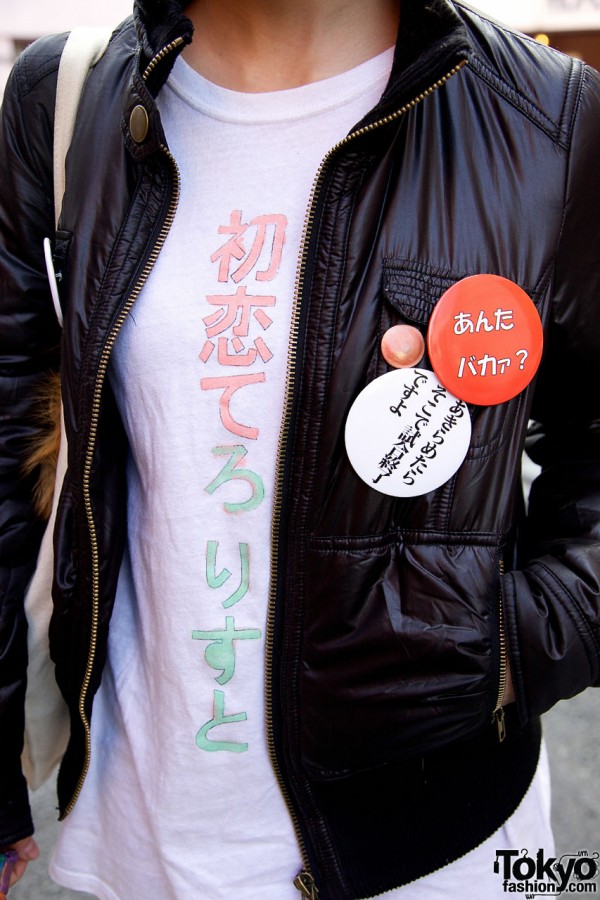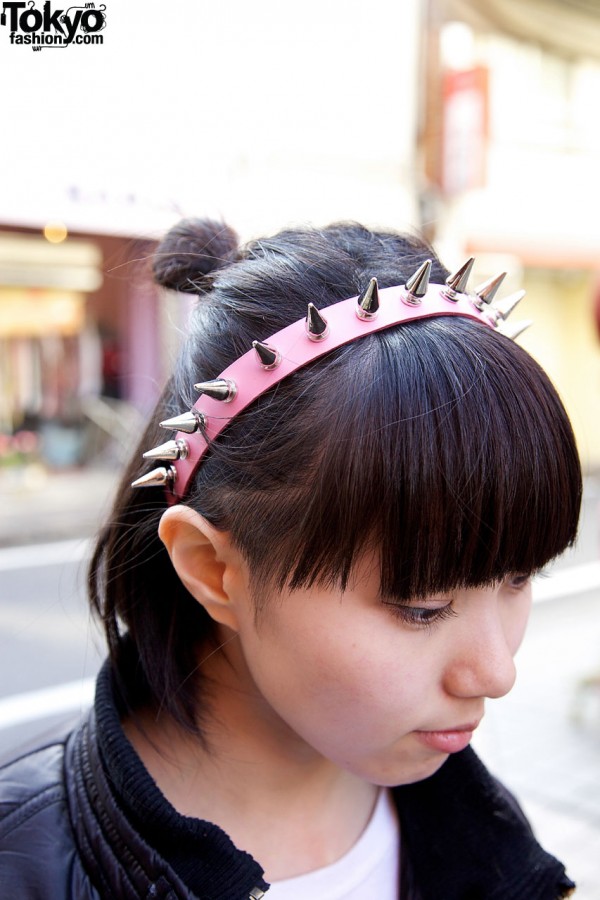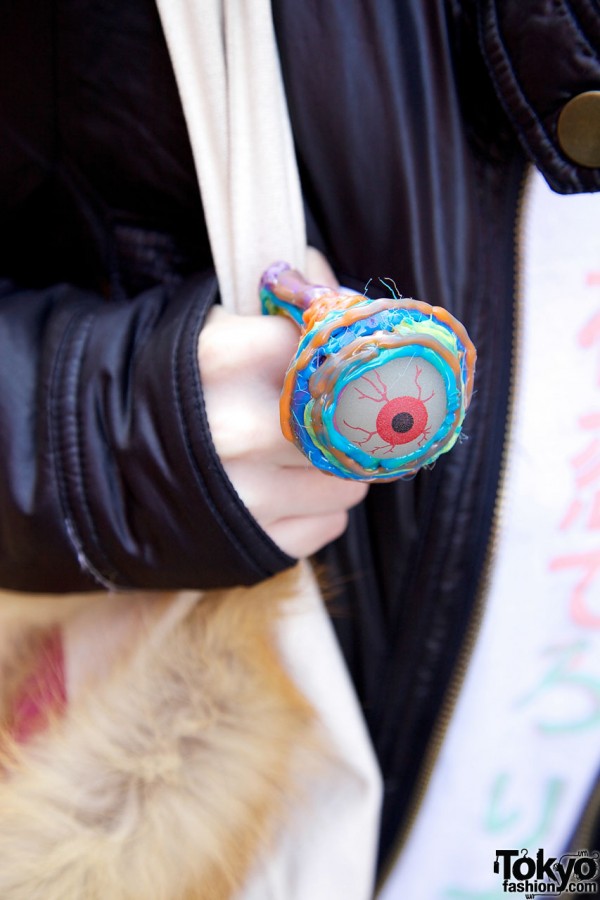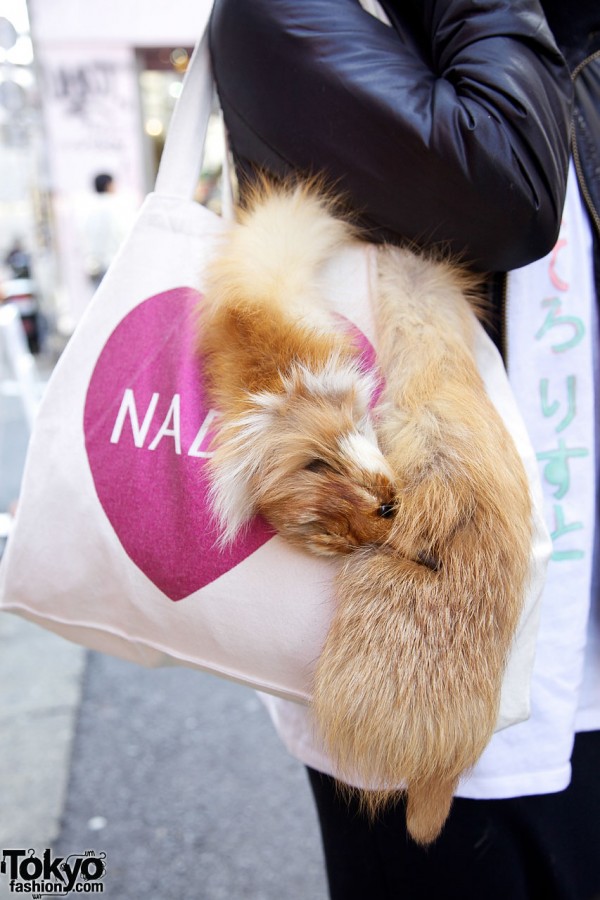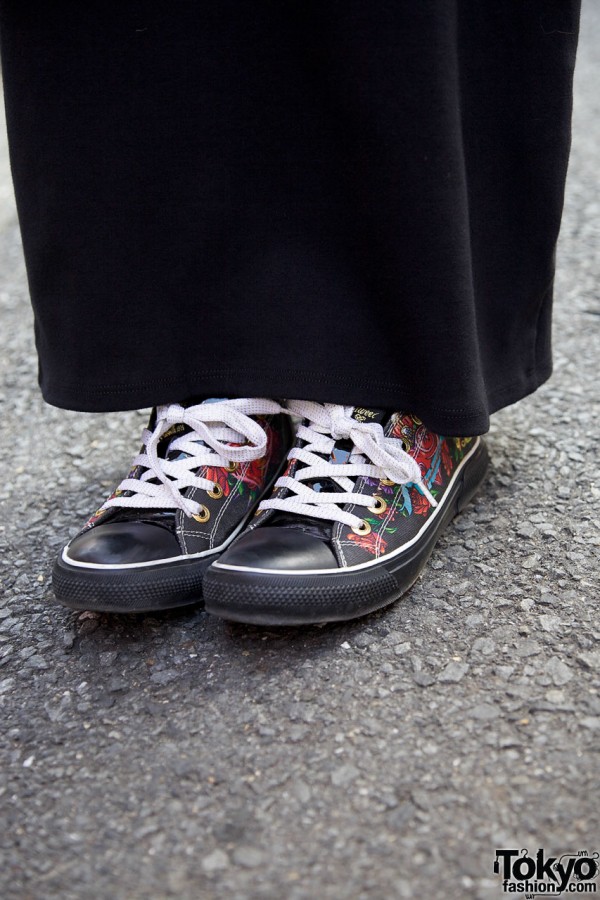 Click on any photo to enlarge it.