Patrik Soderstam & Makura vs. Tarzan Kick!!!
We met these cool 20-year-old guys in Harajuku. On the right is S.P., who has blue hair and is wearing a surgical face mask (something we've seen before). His graphic top is from designer Patrik Soderstam and his shorts are from Makura.
S.P.'s is wearing a hat from Nozomi Ishiguro and cool metallic shoes. His backpack is a work of art – custom painted with small toys attached. We asked him about his favorite fashion brand and were told it's Candy. His favorite music genre is anisong (anime songs). You can connect with S.P. on twitter.
The guy on the left with cool sunglasses is Kumada, a college student. His graphic t-shirt and pants are from Tarzan Kick!!! His black boots and red bag are from resale shops.
Kumada's favorite brands are Candy and Tarzan Kick!!! He like the music of Lady Gaga. You can follow him on twitter.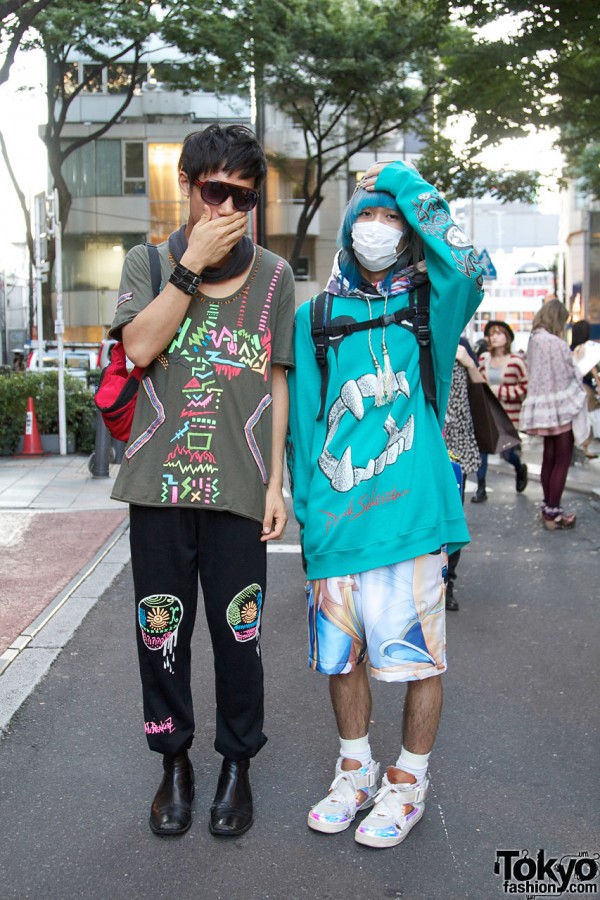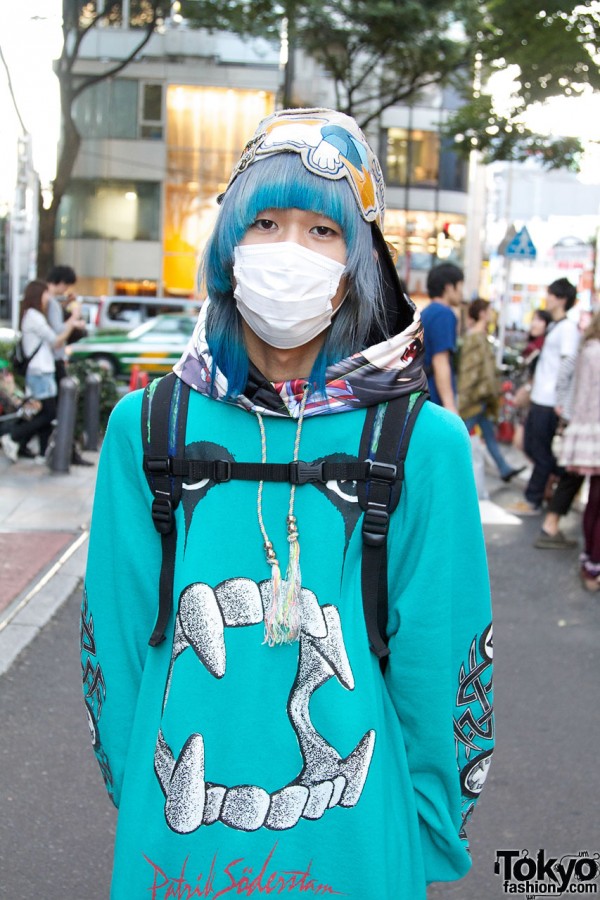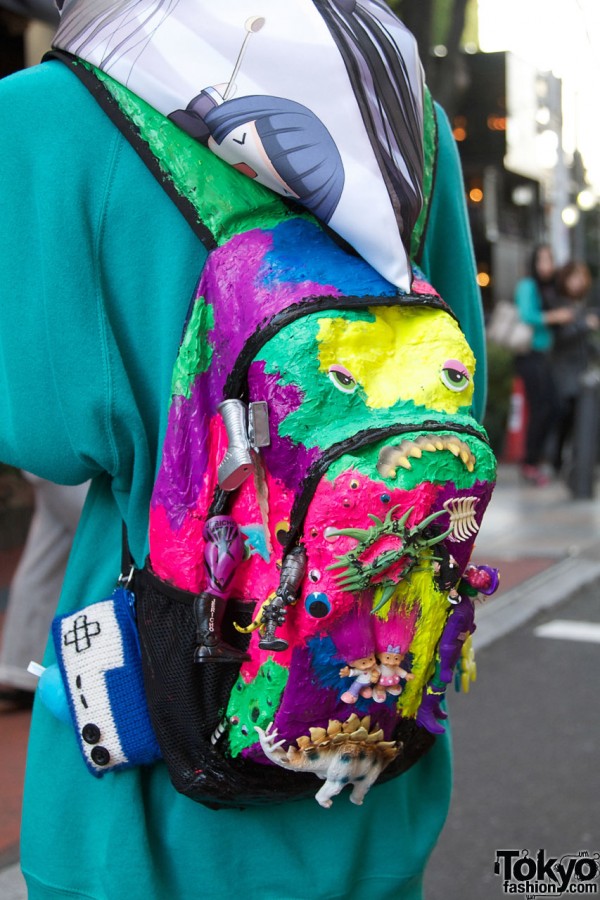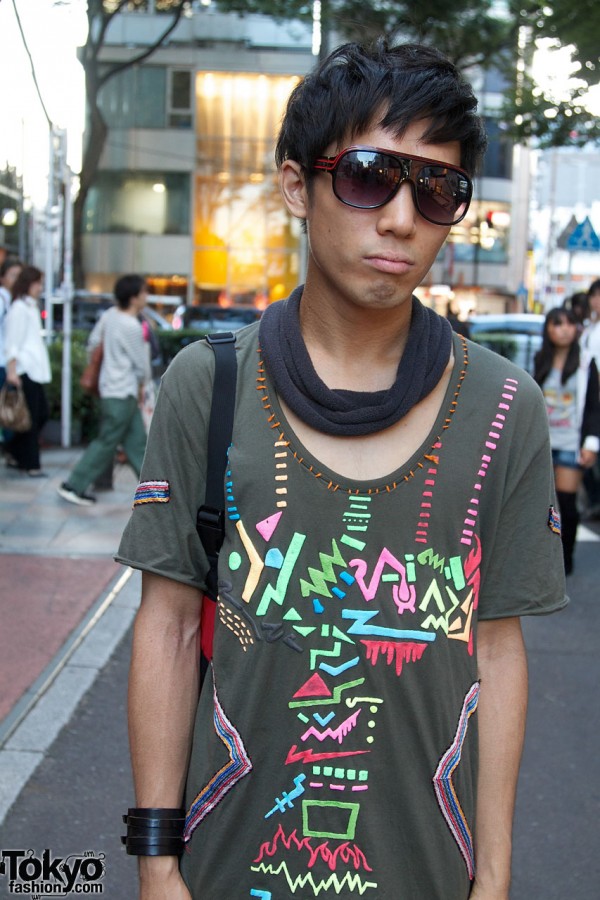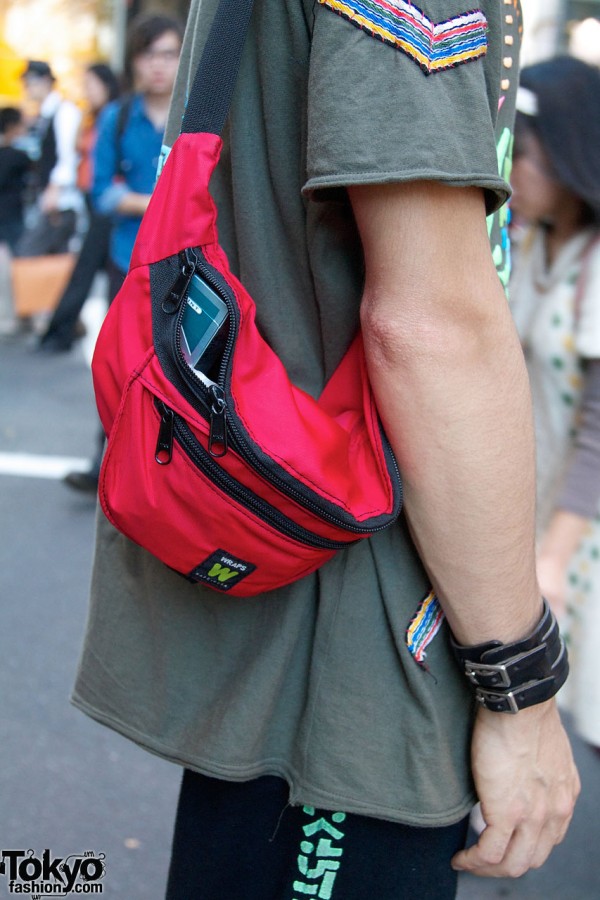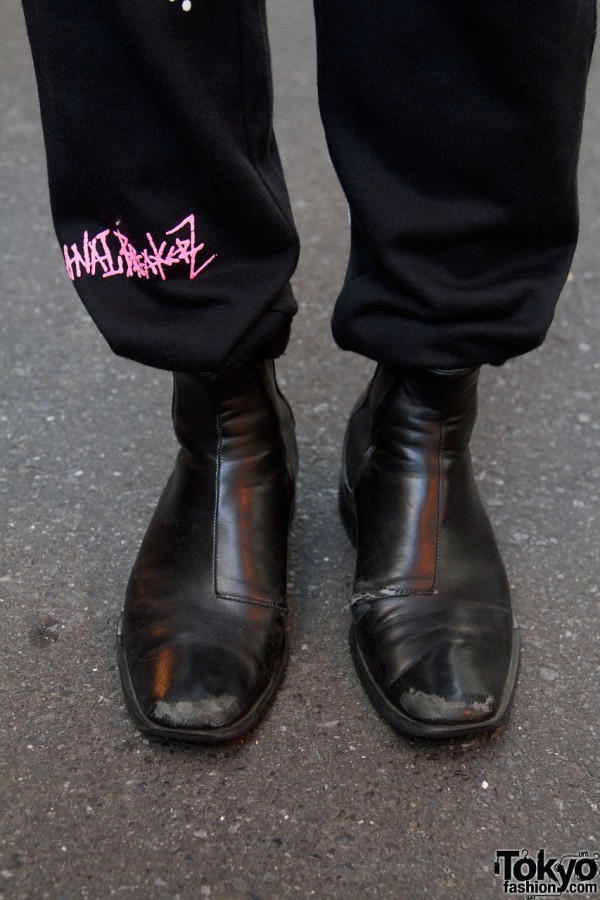 Click on any photo to enlarge it.