Big Hair Bow, Striped Stockings & Garters in Tokyo
This Japanese girl named Vivi – wearing a huge white hair bow – was photographed in Harajuku. Vivi is an eyelash designer for Vivid Vi Vrant. She's wearing a black shirt from Uniqlo under a fuzzy bolero from Guess? along with a short white skirt with lace ruffles is from Kinji. Red and white striped stockings with black garters are coordinated with cute red and white shoes with bows from a shoe store at Nakano Broadway. Her white Anap handbag also has a bow decoration.
Vivi's favorite stores are Dog in Harajuku and G2? She also likes the Christon Café Shinjuku theme restaurant. The music Vivi listens to includes electro, nerdcore, hardcore and anime songs. You can visit Vivi's Japanese website to learn more about Vivid Vi Vrant eyelashes.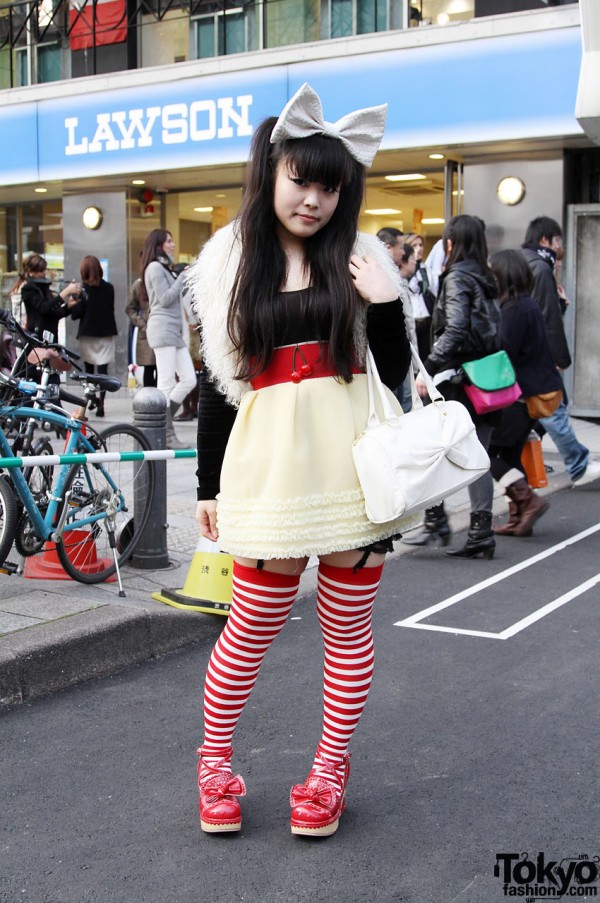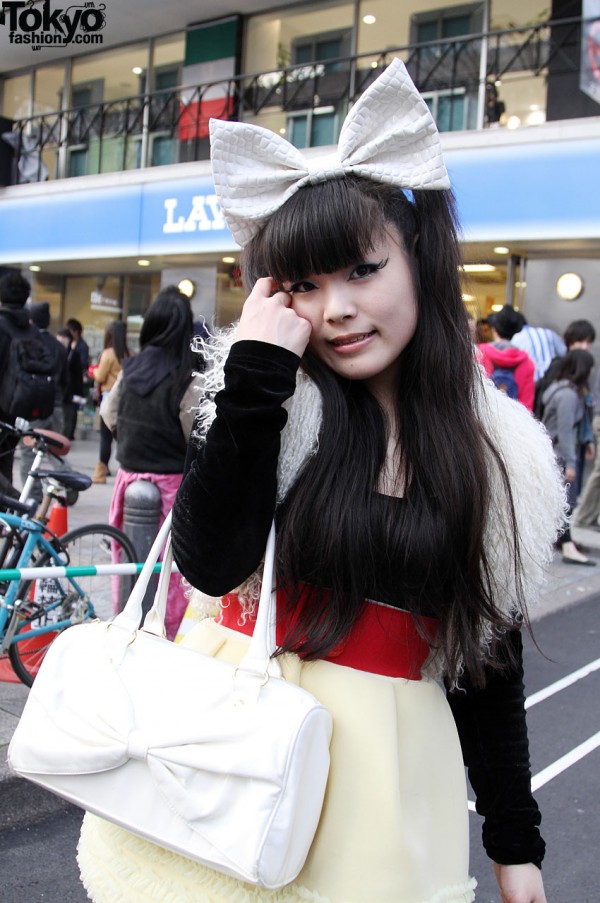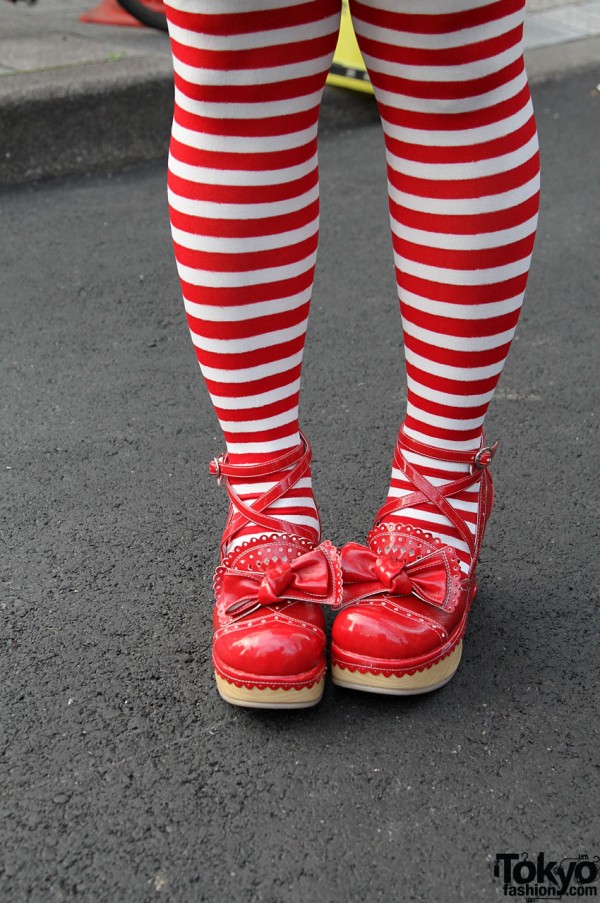 Click any photo to enlarge it.