Blonde Japanese Couple in Happi Coats in Harajuku
Here's a stylish blonde couple that we photographed in Harajuku. They've both mixed traditional Japanese clothing with modern pieces. The cute girl on the left, an 18-year-old student named Bunchin, is wearing a white-shirt and black happi coat from a flea market. She's also wearing a handmade sheer chiffon skirt over denim cut-off shorts.
Bunchin's rocking horse platform shoes, worn with eyelet-trimmed lace socks, are from Tokyo Bopper. Her jewelry includes a silver hardware earring and a teddy bear cutout on a chain. She's wearing two large buttons on her jacket and her handmade tote is also decorated with buttons.
The cool guy on the right with tousled hair is Sumusun, also an 18-year-old student. His outfit is from a Tokyo resale shop named Chicago and includes a graphic shirt, a two-tone happi coat and black shorts. He's also wearing black dress shoes without socks.
Sumusun's accessories from Mugendo include a large tassel around his neck, a ring that consists of three narrow gold bands and a silver medallion on a chain.
When we asked Sumusun about his favorite place to shop the answer was Business as Usual, a Tokyo resale shop.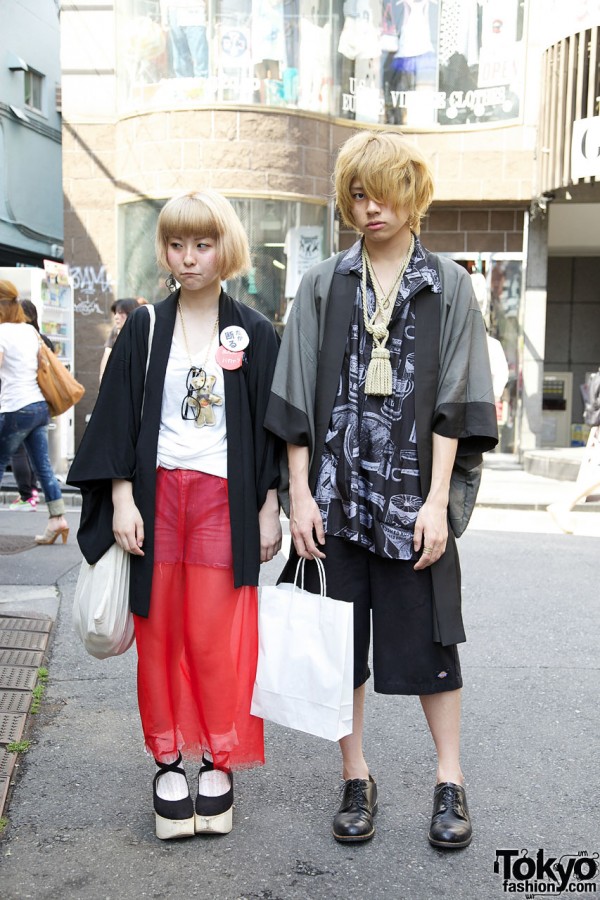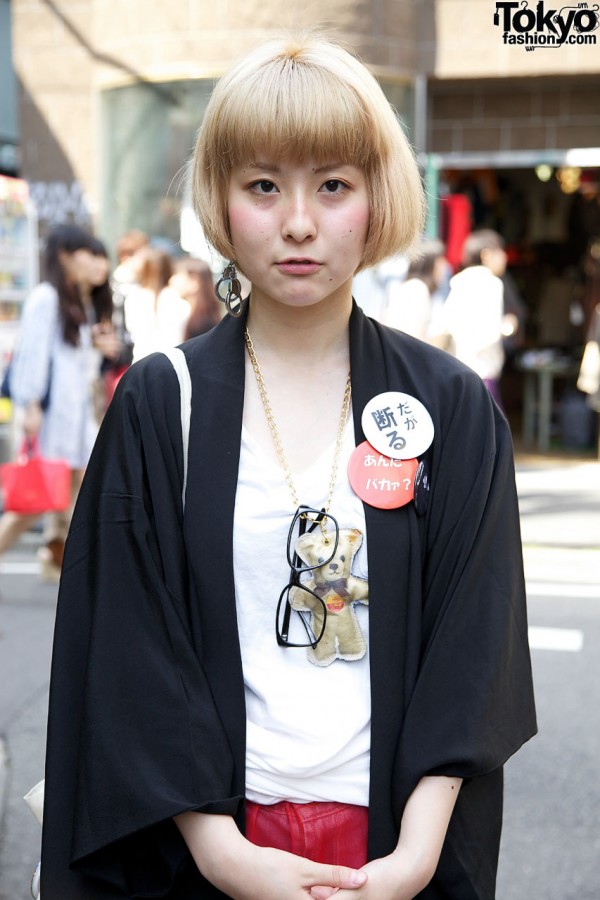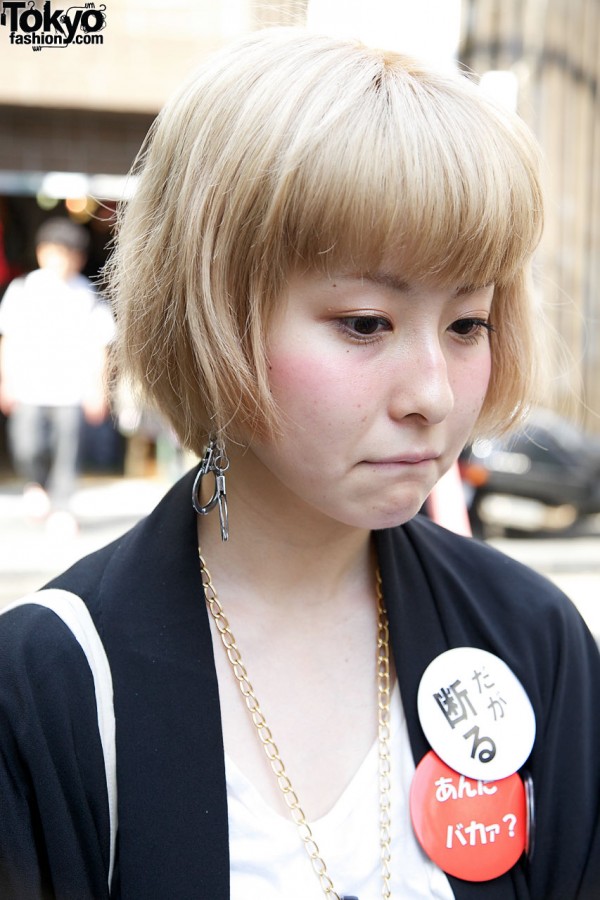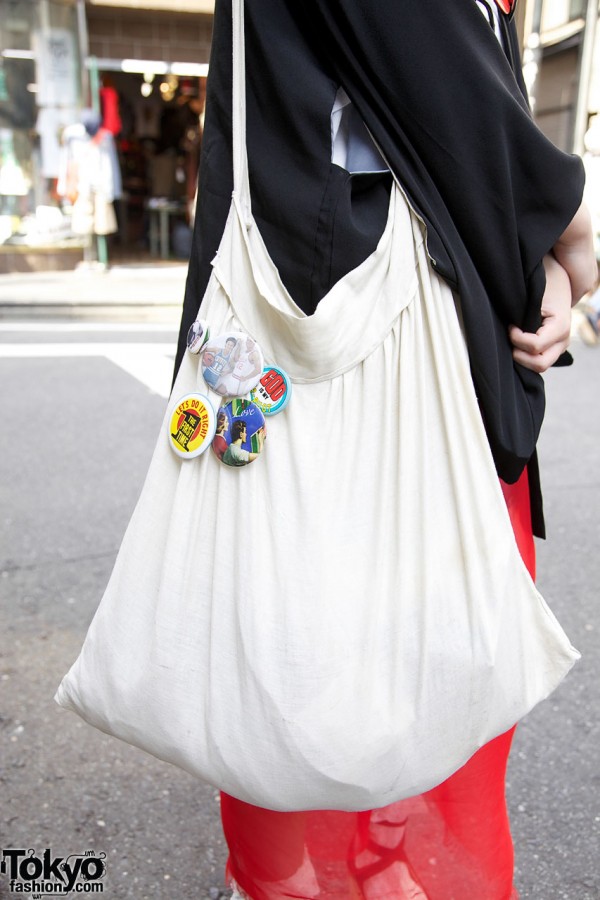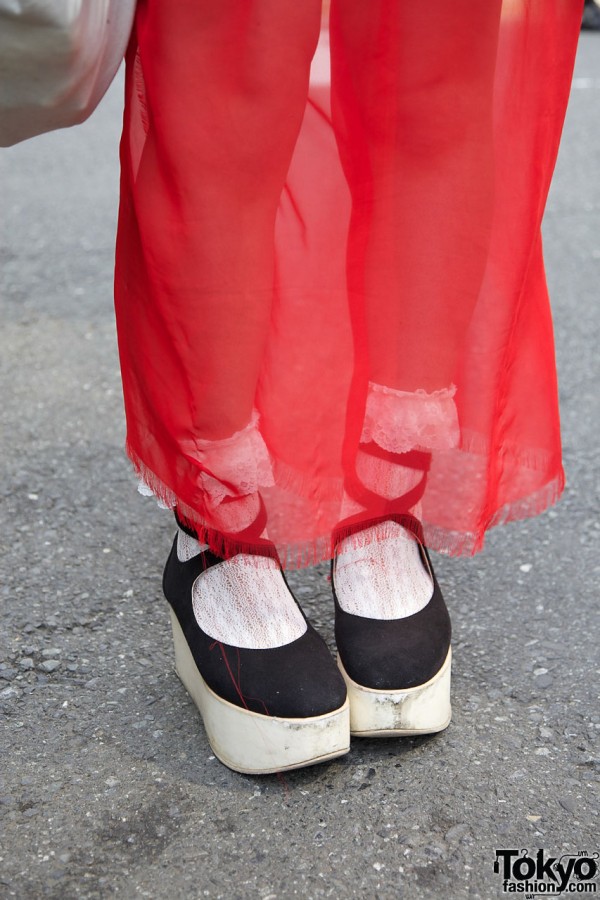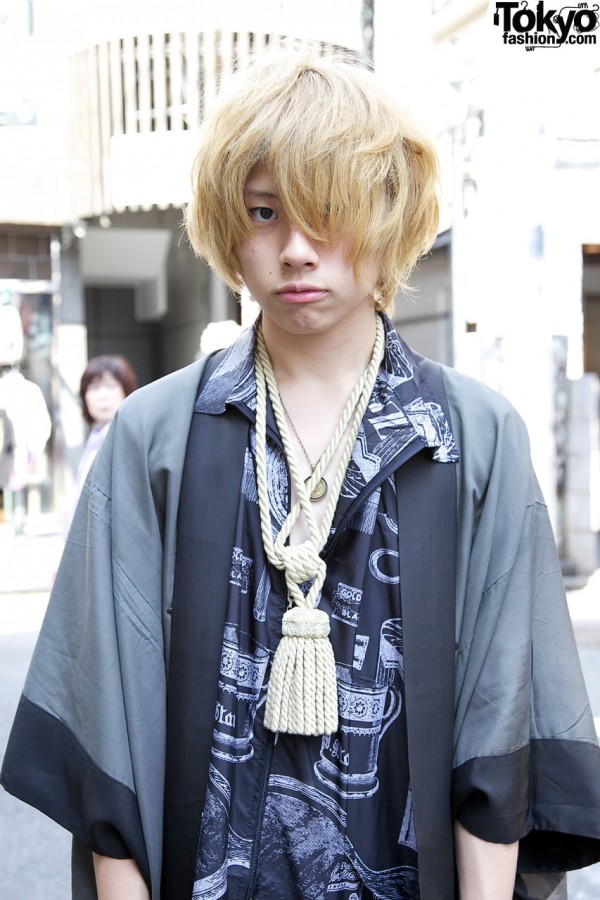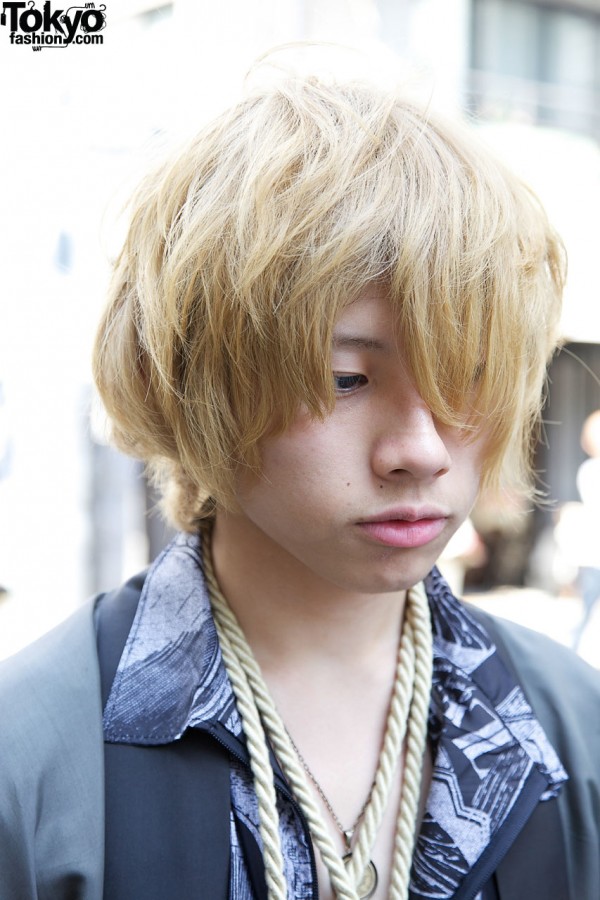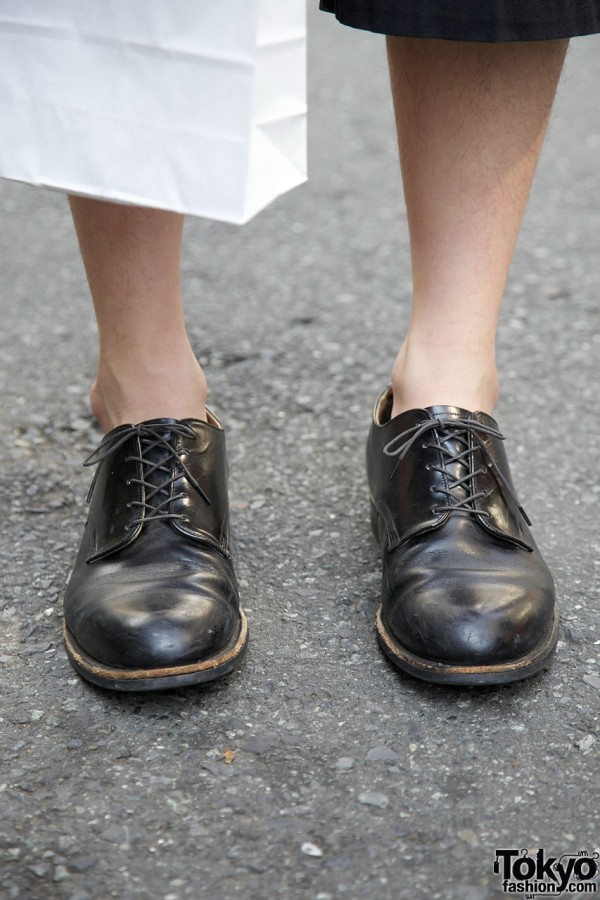 Click on any photo to enlarge it.