Blonde Japanese Girl in Argyle Socks & Knit Parka
This stylish blonde 19-year-old Japanese girl was photographed near Cat Street in Harajuku. She's wearing a pretty knit parka with several layers underneath it. One of the tops she's wearing under the parka has very long sleeves which cover her hands (love that look). She's also wearing a plaid skirt, dark stockings, argyle socks, and black leather military-style boots from the Japanese brand Olive des Olive. Her bag is a white cloth handbag with text on the side. She said that her entire outfit – except the boots – was put together from various resale and vintage shops around Tokyo.
When we asked her about music, she told us that she listens to Radwimps & Meg.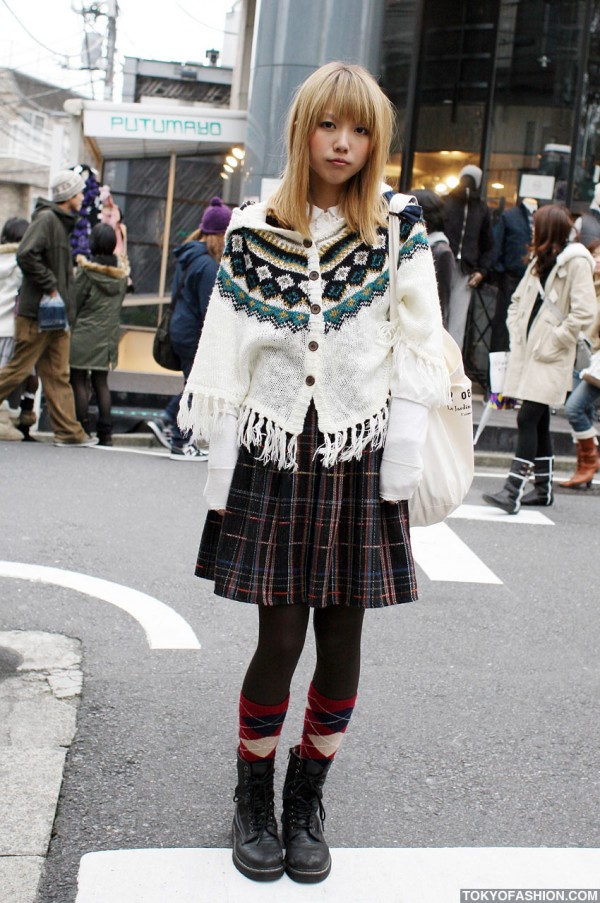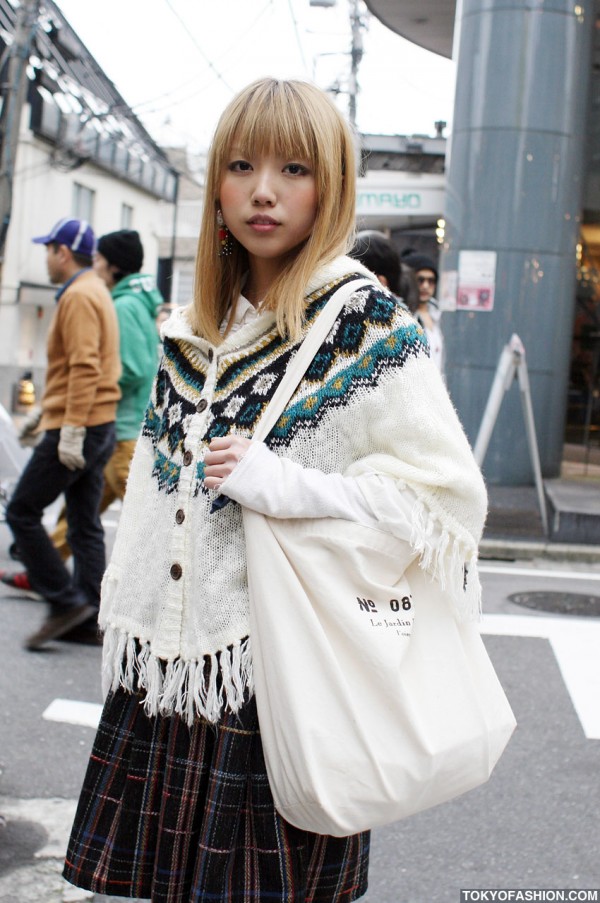 Click either photo to enlarge it.