Blonde Japanese Guy & Beret Girl
This attractive and stylish Japanese guy and girl were photographed in Shibuya. The tall guy with blonde hair is wearing glasses, headphones (attached to an iPod), a v-neck t-shirt, cropped pants (or long shorts), striped socks, and silver sneakers. The girl is wearing a beret, a polka dot blouse over a black top, a blue skirt, and cork platform heels. The guy's bag is a Millet brand backpack the girl's is a dark shoulder bag.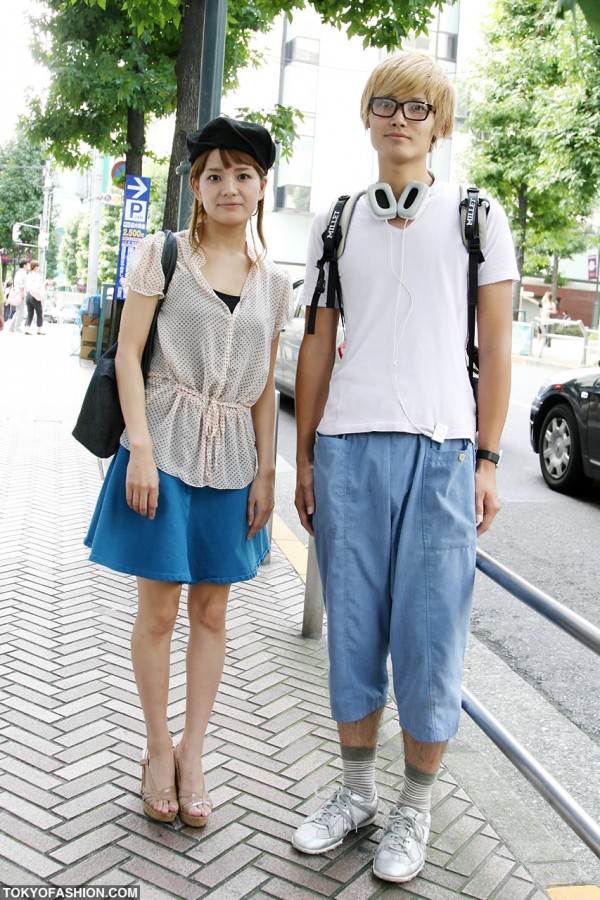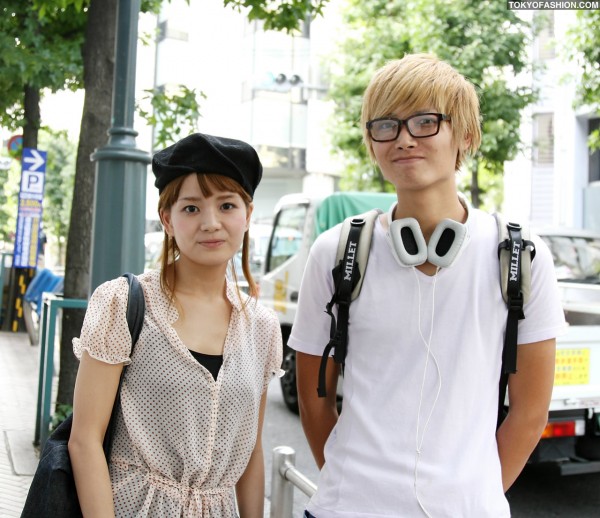 Click either photo to see a larger version.