Boy & Mikiri Hassan vs. Pingo & Uniqlo
We photographed these two cool guys in Harajuku. On the left is an 18-year-old blogger who said his name is K (you can see his blog here). He's wearing a white shirt from Boy with a bow tie. His shorts are from Potto by Mikiri Hassan. He bought his brown leather shoes at a resale shop.
K's accessories include large sunglasses from Tarock. His round pins and orange socks are from Christopher Nemeth. He's carrying a Blank backpack with a bright red and white print.
K told us his favorite brand is Mikiri Hassan. He likes the music of Radwimps.
On the right is an 18-year-old student named Jon. He's wearing a red shirt from Pingo with a white bow tie from a resale store named Chicago. His gray pants are from Uniqlo and his white flip flops are from Gap.
Jon's favorite brand is Candy Stripper. He said his favorite band is Ellegarden.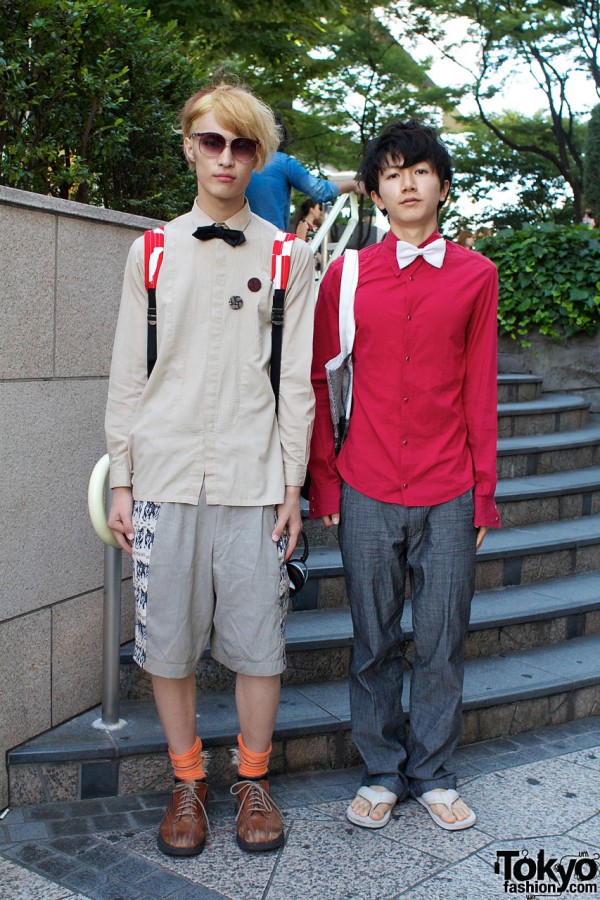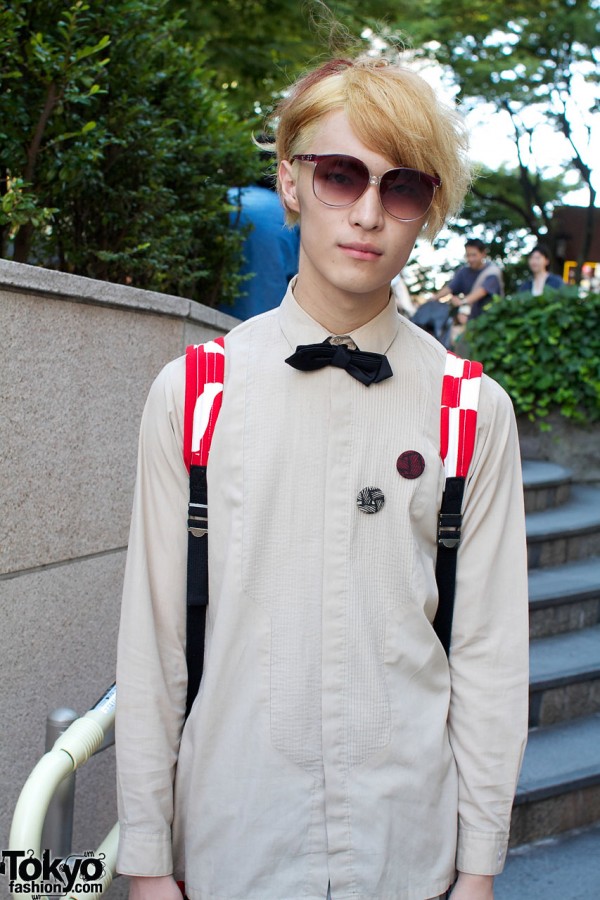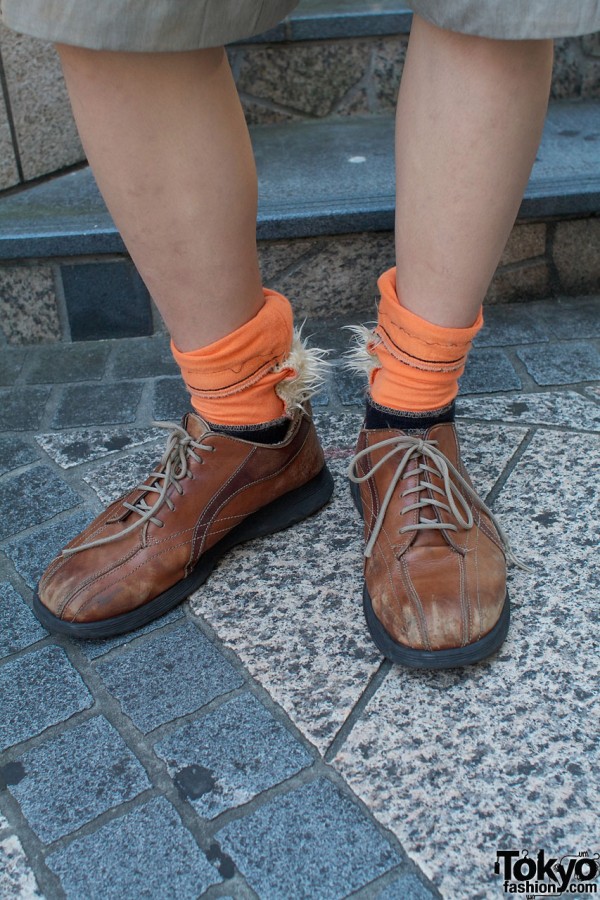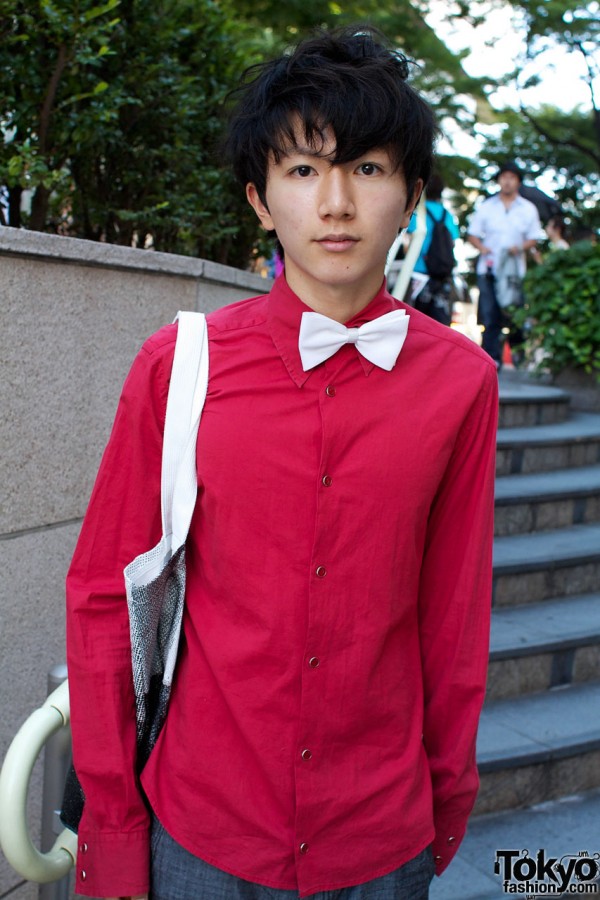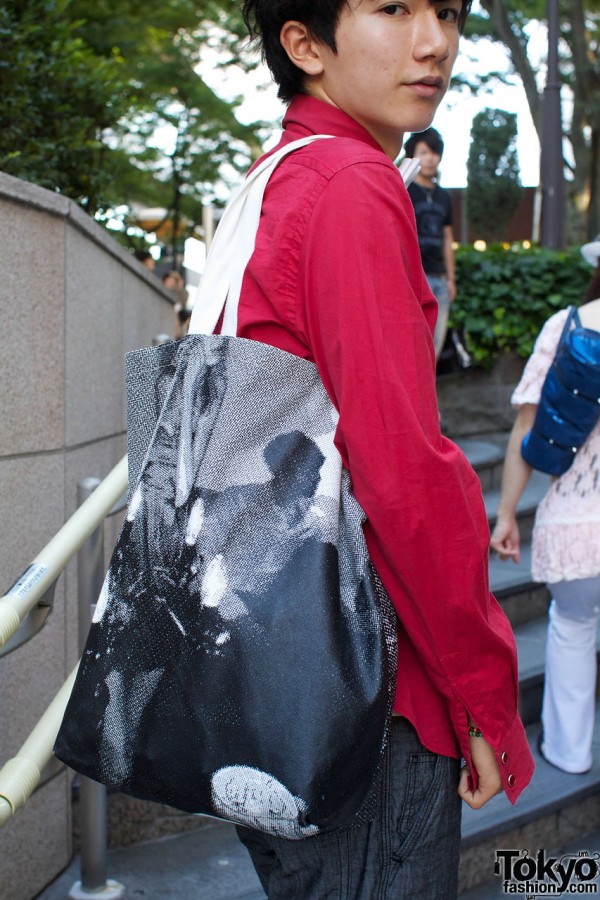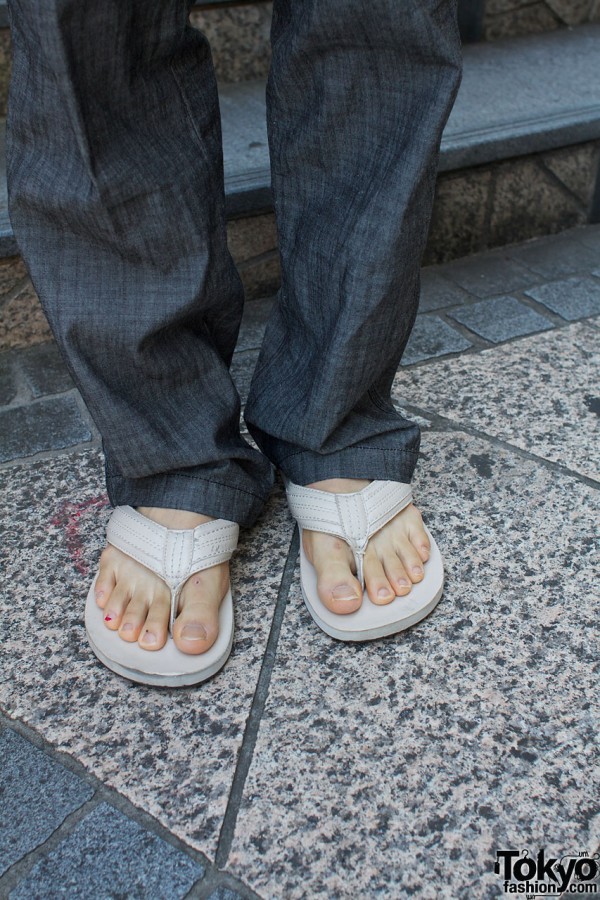 Click on any photo to enlarge it.