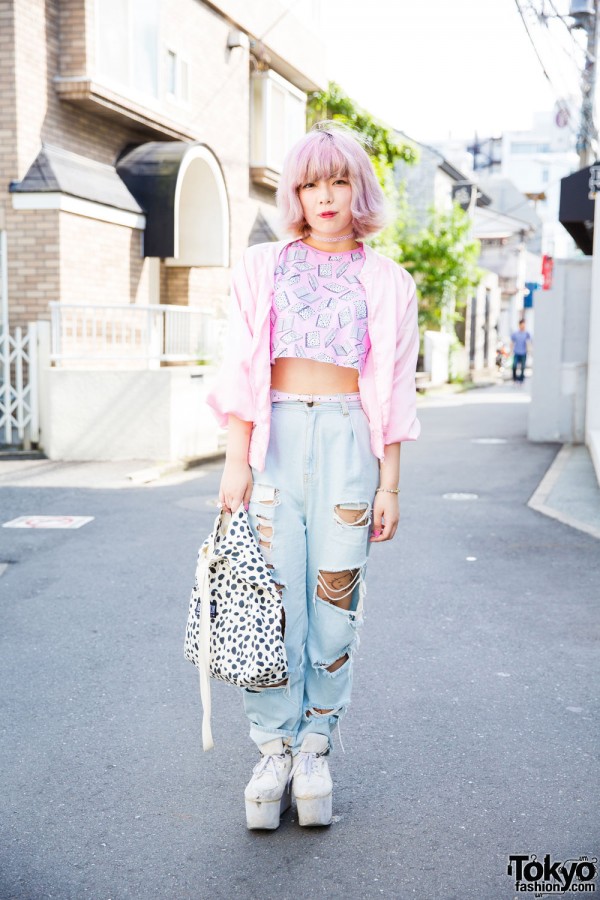 While walking around the streets in Harajuku, we came across Persian, an 18-year-old working for fashion brand Kinji. She looked cute and interesting in her pastel color fashion style. Persian wore a pink cropped top from Uniqlo, a pink jacket,
Read the full article »
Kano is a stylish 22-year-old girl - with lilac hair and bangs - who we snapped in Harajuku recently. Her outfit includes a a white fluffy coat over a hearts t-shirt from LilLilly, a zippered leather skirt from Nadia, Vargas
Read the full article »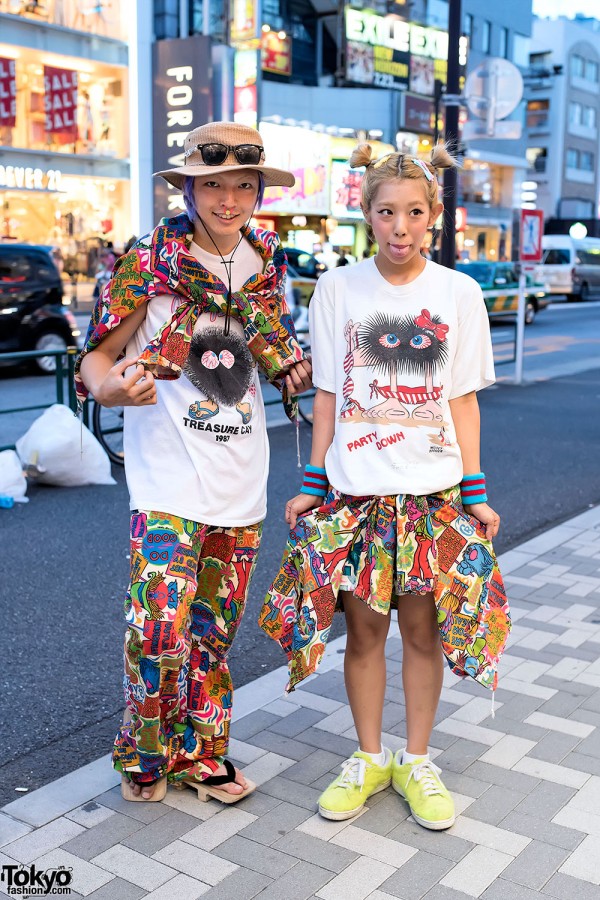 Chiharu and Tako (aka Takuya) are both part of the Japanese skate/surf/street culture collective known as Tokyo Funks. We ran into them on the street in Harajuku after dark and they were nice enough to stop for a few snaps.
Read the full article »