Bright Red Boat Shoes & Flowers
This Japanese guy and girl were photographed in front of a plant store in Harajuku. They were smiling and making funny faces for our camera. The guy with the cool hair is wearing a dark blue collared shirt buttoned to the top button, black shorts, and bright red boat shoes. He's also carrying a black leather bag. The girl with him is wearing a jumper with a colorful all-over flower pattern over a black shirt and ballet flats with big bows on them. She also has a bow in her hair and she's carrying a two tone purse with a gold chain strap.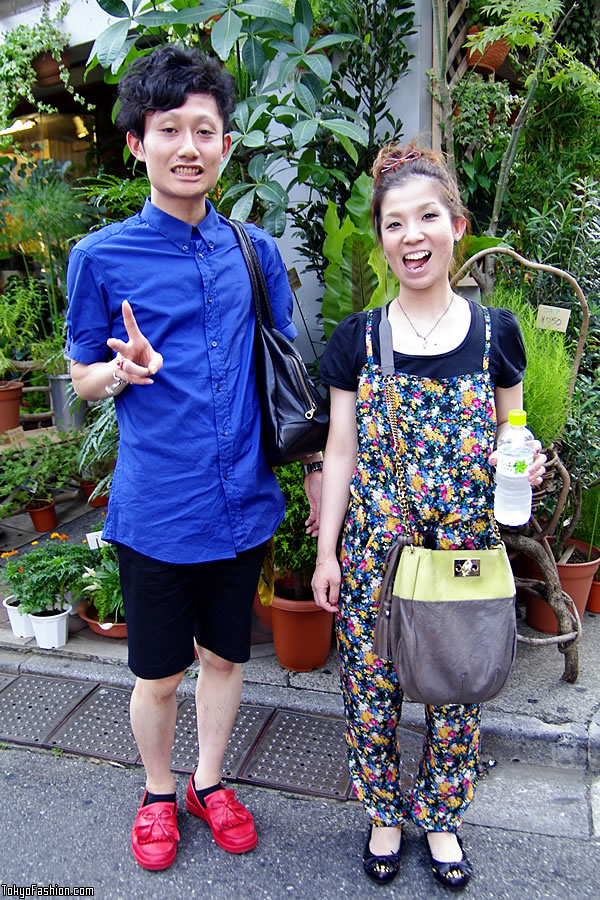 Click the photo to see it larger.