Bunka Fashion Student Pretty in Pink x Sweet Misaki Accessories
Misaki, a 19-year-old Bunka Fashion College student, is pretty in a long pink cotton gown printed with purple hearts from Kinji. Accessories from Sweet Misaki and Milk include an eye-catching pink ruffled headband, delicate pastel earrings, a Milk bracelet in the shape of a bejeweled bow and a necklace with a pendant made from a vintage-style watch, pink-and-white polka dot bow and small plastic charms. Her pink-and-white polka dot nail polish and a pink teddy bear ring nicely dress up her hands.
Misaki's pink shoes from Milk are worn with gray socks and are decorated with hearts. She told us that Milk is favorite shop and that her favorite music is by Yuki and The Milkees. She's also carrying one of the Yuki promo bags that we've photographed a couple of times in the past.
You can follow Misaki under her Twitter name sweet_misaki.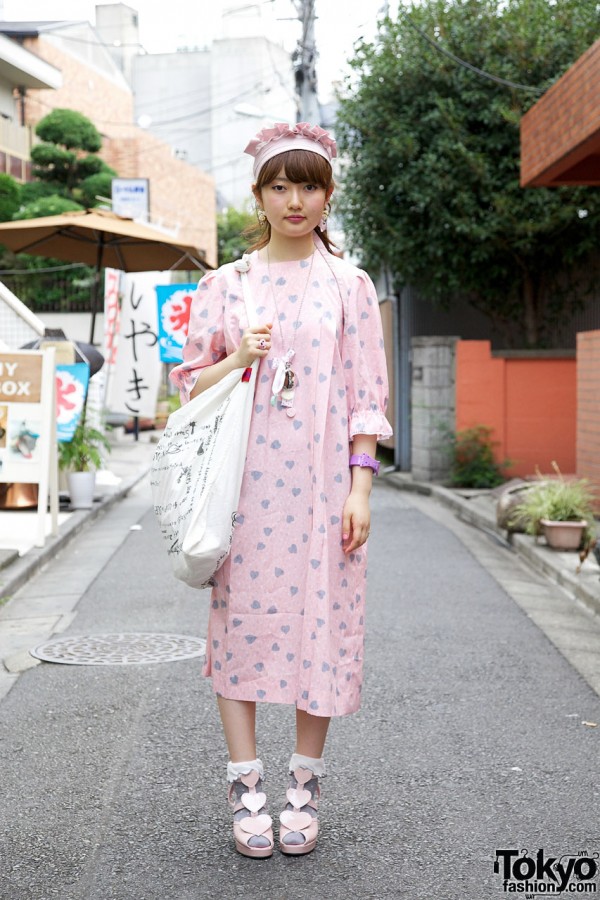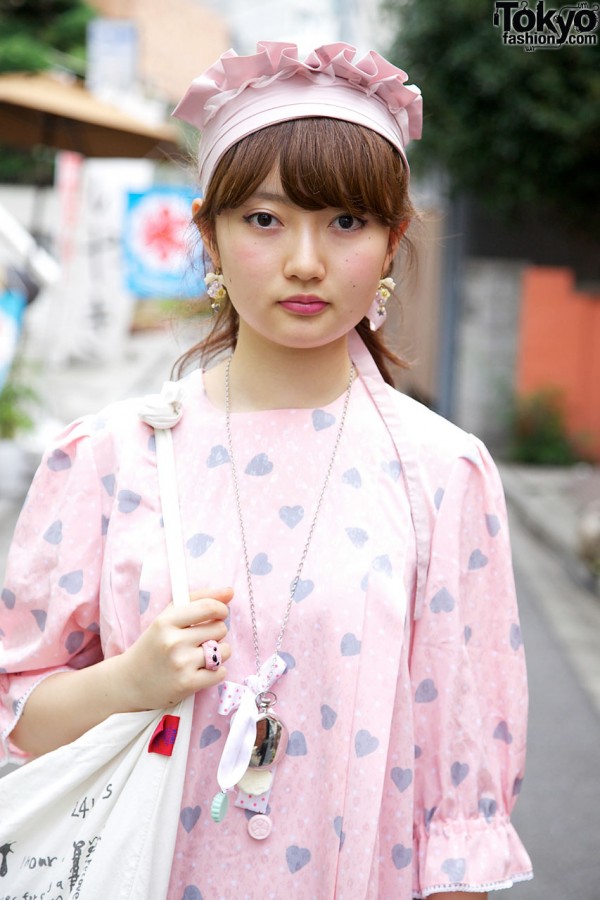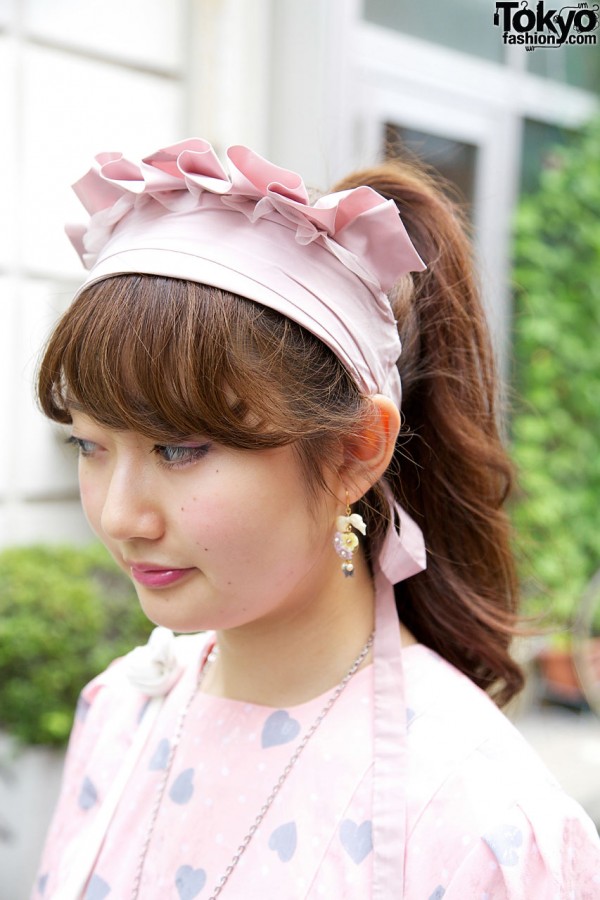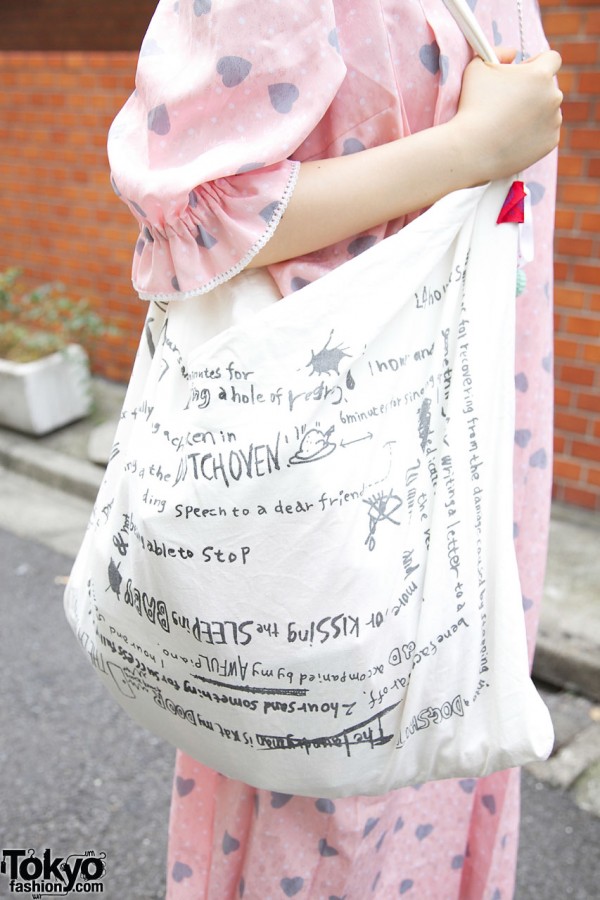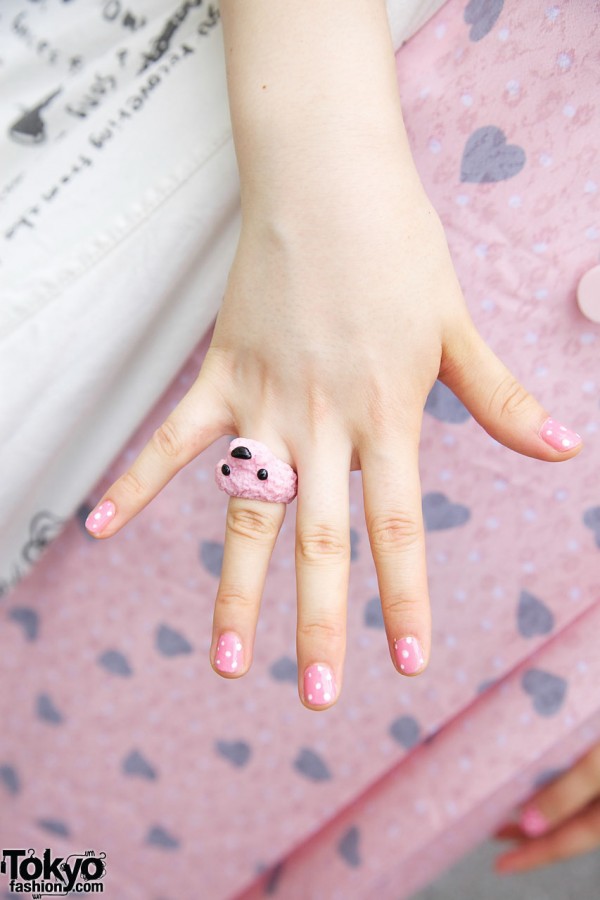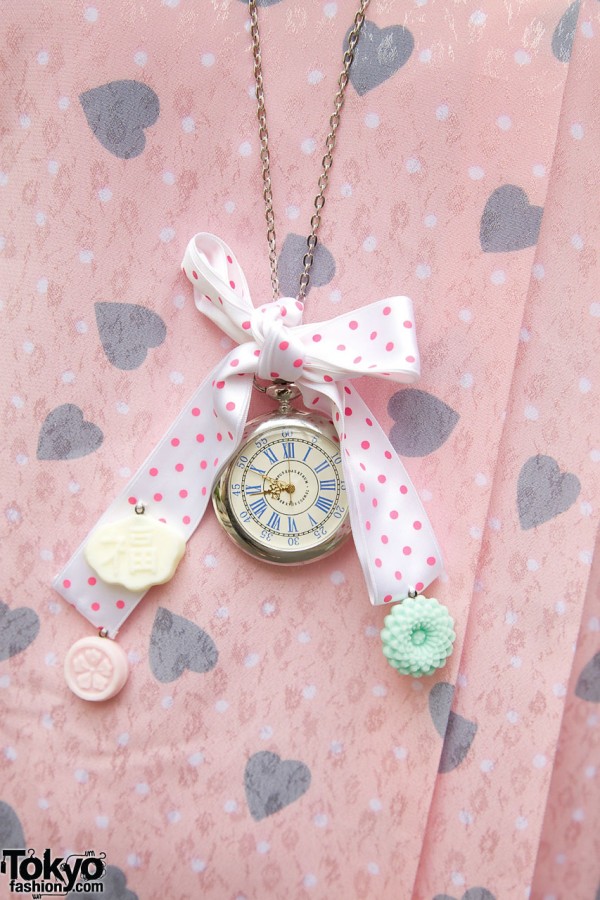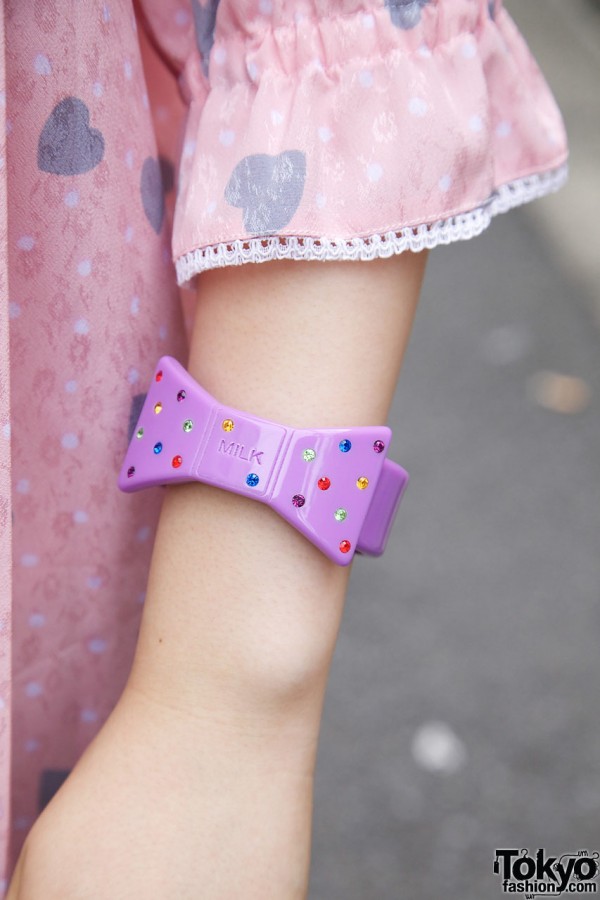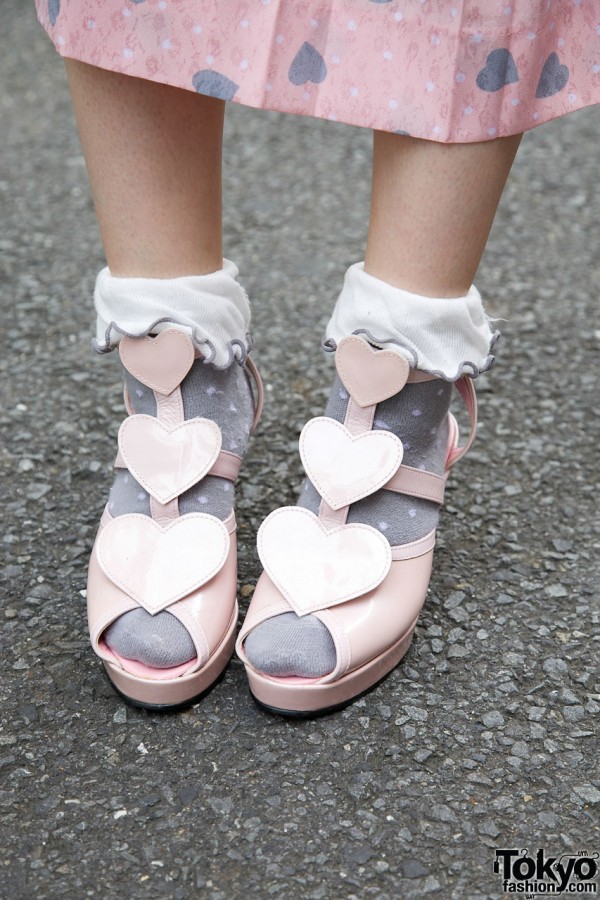 Click on any photo to enlarge it.