Cute Japanese Girl's Futatsukukuri skirt & Yuki Tote
Meet Kirari, a 17-year-old student. Her cute outfit includes a white blouse with short puff sleeves and a panel skirt with a cartoon print from Futatsukukuri (her favorite shop). She's also wearing white opaque tights and black suede platform shoes with ankle wraps from Tokyo Bopper. Accessories include a handmade bow on the collar of her blouse.
Kirari is carrying a promo bag from J-Pop singer Yuki. She told us her favorite music is by Judy and Mary (Yuki's previous band).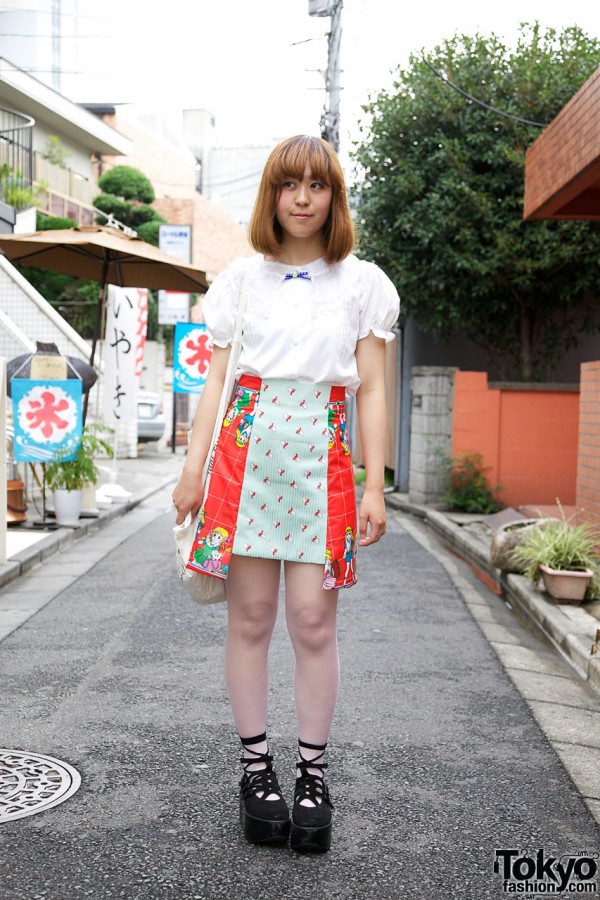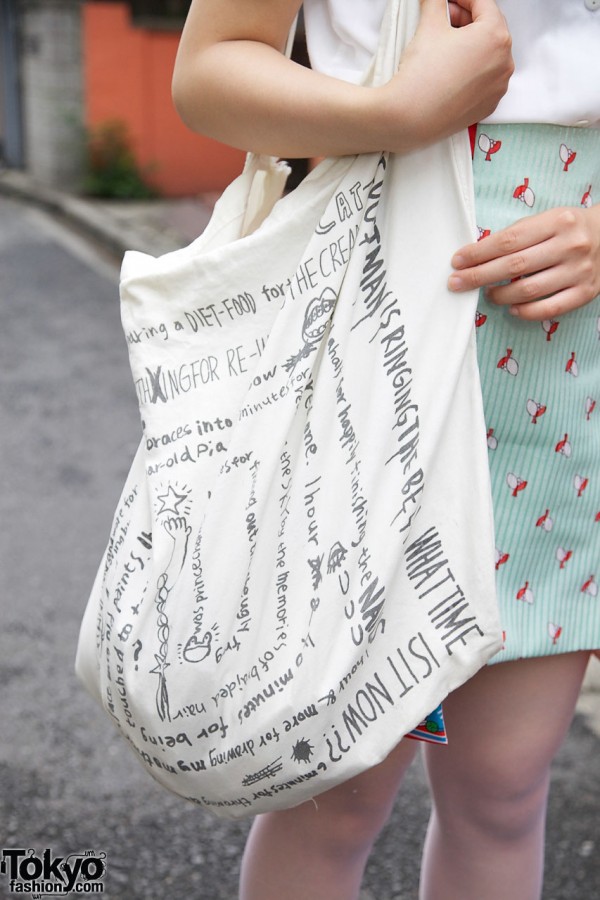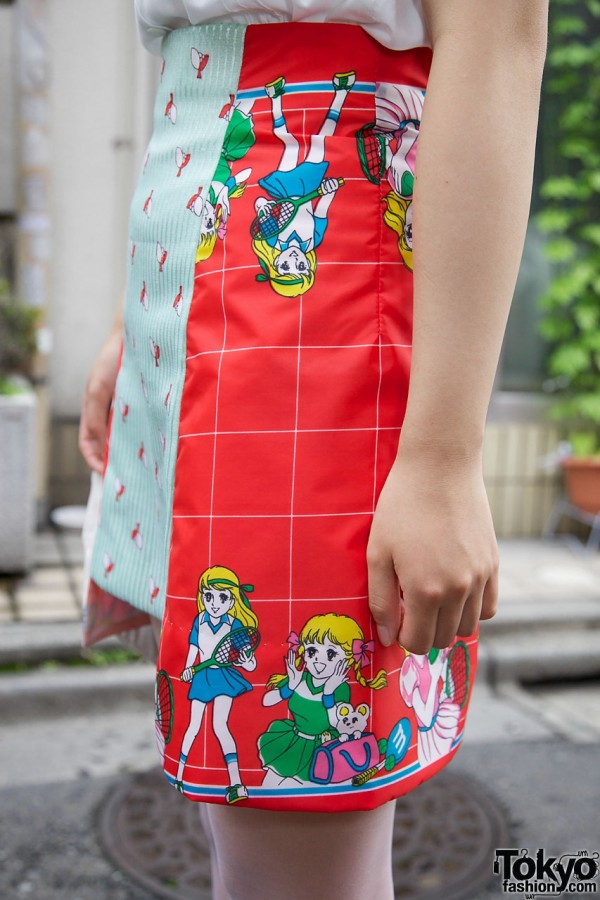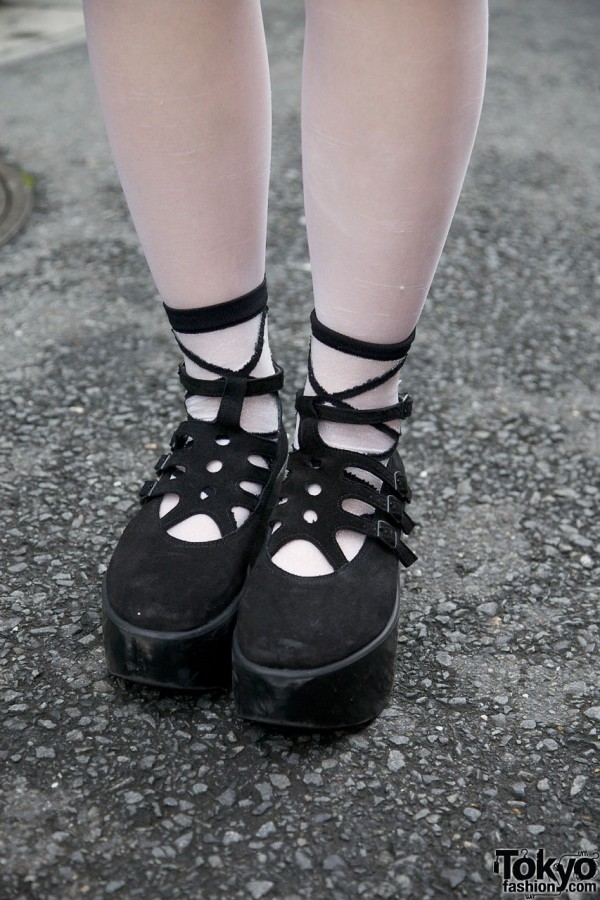 Click on any photo to enlarge it.