Kurebayashi in Harajuku w/ Candys, Panier & ACDC
This cute girl with red hair and a knit hat is Haruka Kurebayashi. Her outfit includes a Panier pink tulle skirt sprinkled with stars and a dotted lace-trimmed top from ACDC. Her hand knit hat is from a resale shop and her whimsical bag is from Candys. She's also wearing thigh-high white stockings and Candys fur-trimmed boots.
Haruka told us her favorite fashion brand is Candys. She likes the music of Sex-Android. She also shared her Twitter page with us.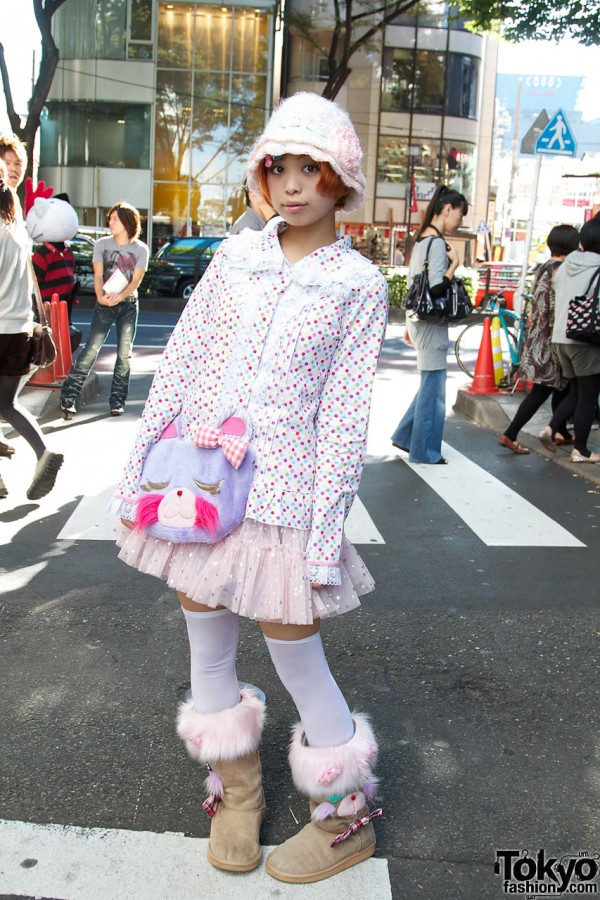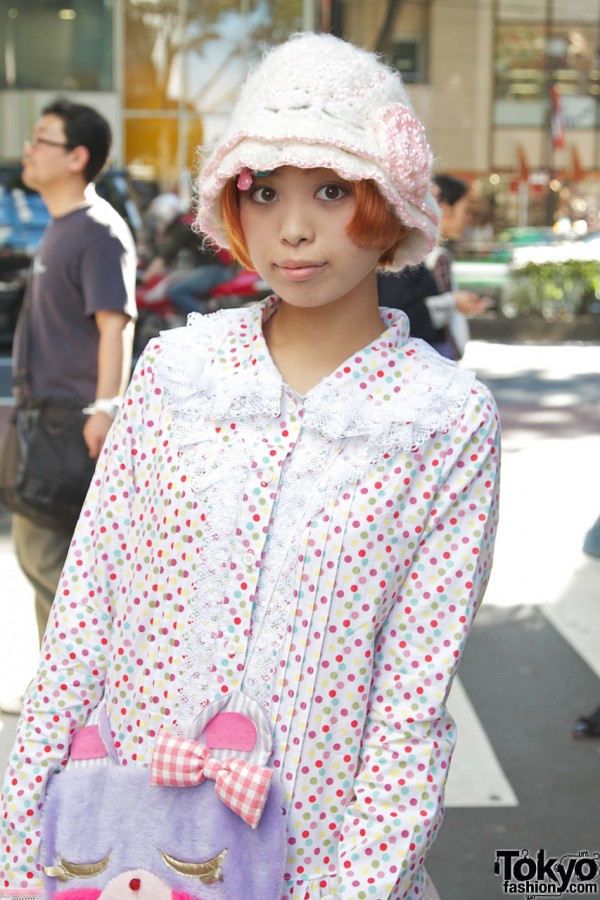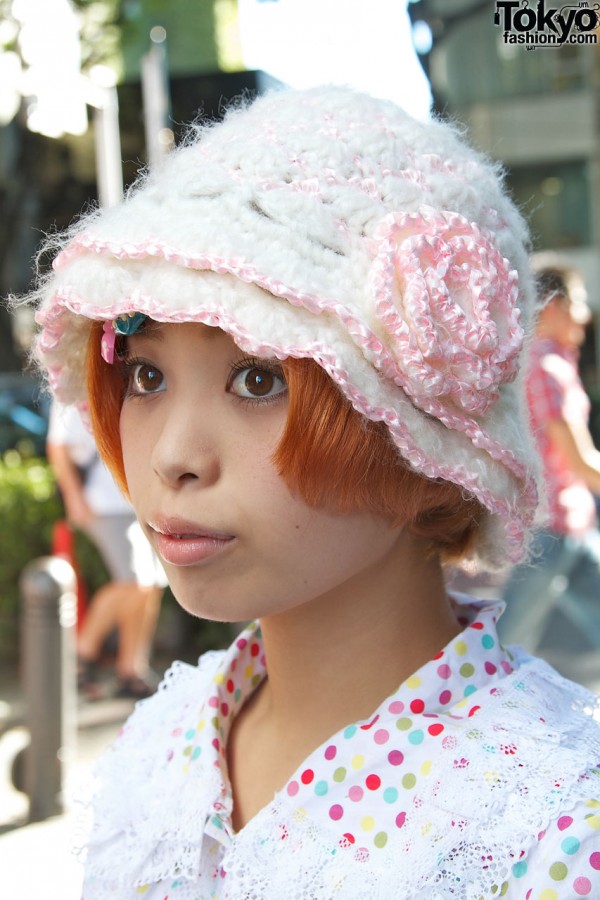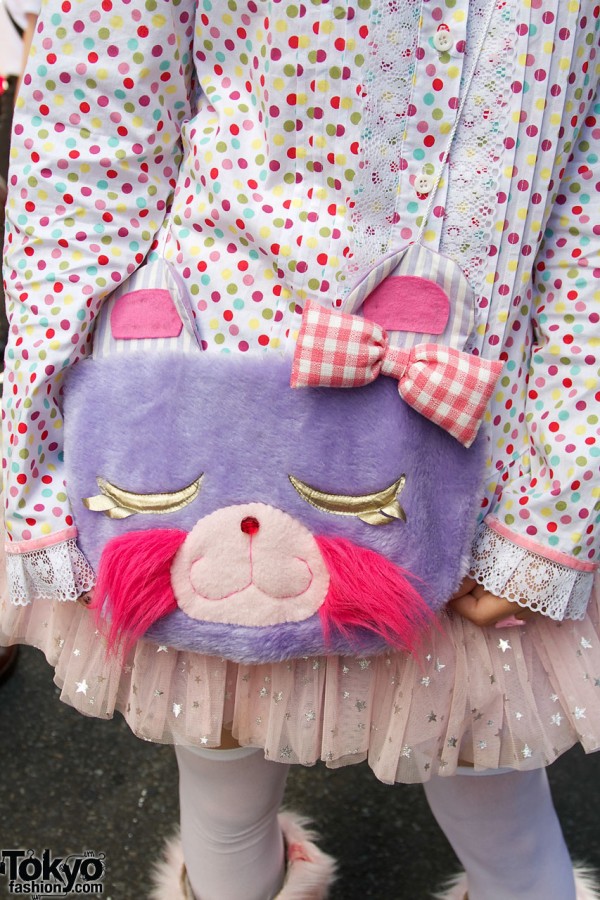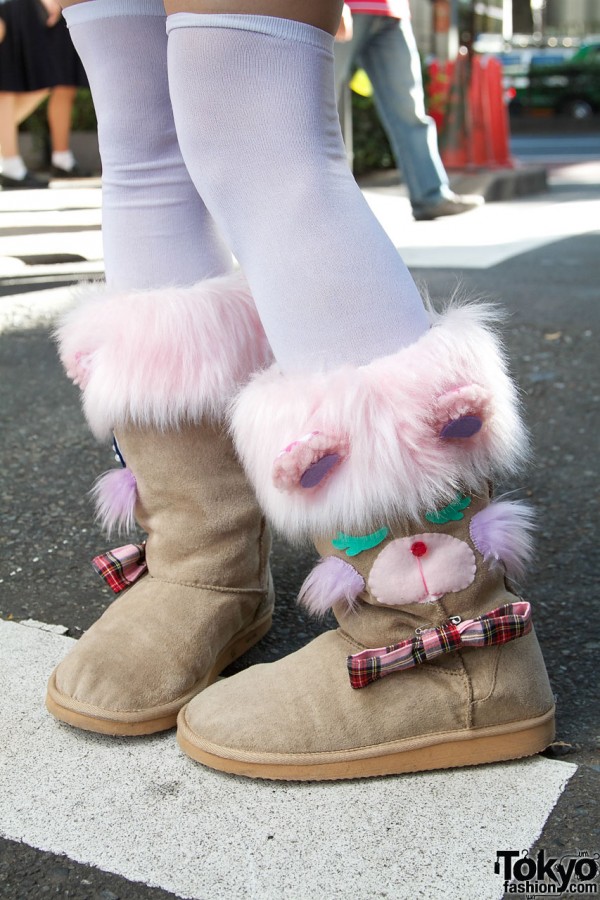 Click on any photo to enlarge it.