Cheerleader Skirt & Platform Sneakers in Tokyo
This cute & funky Japanese girl – with a great bob hairstyle – is named Aami and she works at the FRUiTS MIX boutique in Shinjuku. We photographed her on the street in Harajuku. Her outfit consists of a cool jacket by Mihara (guessing she means designer Mihara Yasuhiro), a knit scarf, a striped top, a pleated cheerleader skirt that she picked up at a vintage/resale shop, bold print leggings, and platform sneakers from Nadia. When we asked her about music, she said that she likes Kitsune.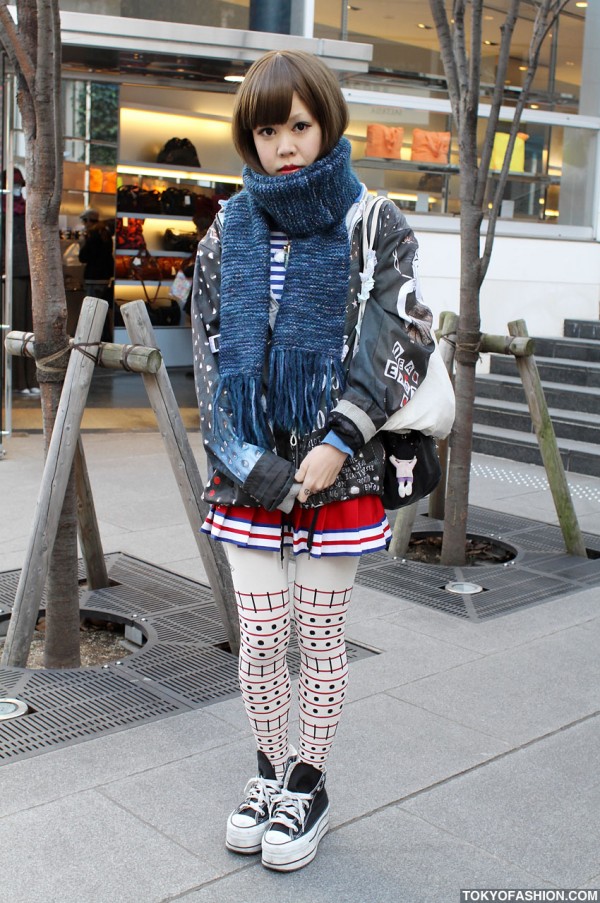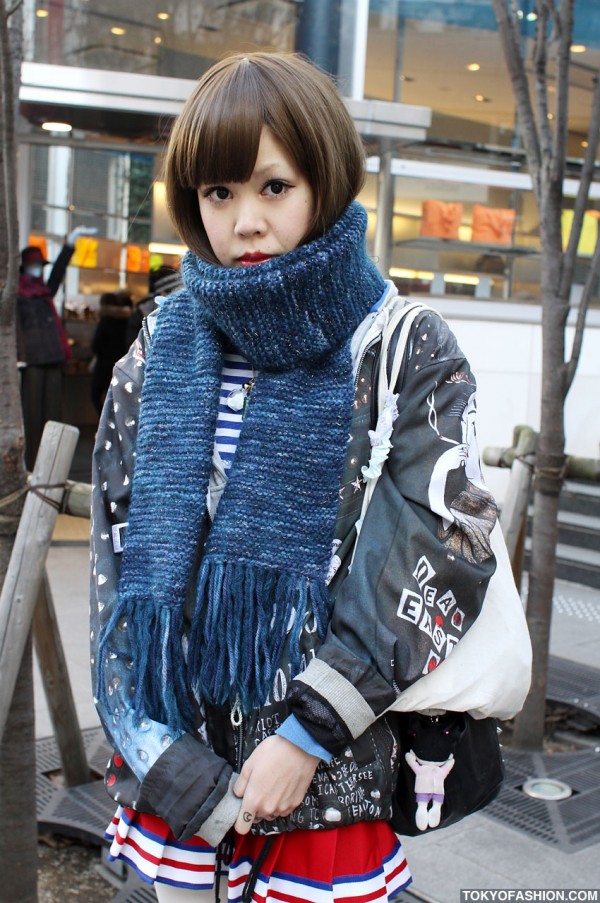 Click either photo to enlarge it.