Collect + Point, Lowry's Farm Opening April 24th
There is another massive new fashion flagship store opening Harajuku on April 24th. This time around, it's not one of the recent wave of invading foreign brands (see Forever 21, Quicksilver, and H&M), but a 100% Japanese enterprise – Lowry's Farm. Lowry's Farm is an extremely popular (they have over 100 shops in Japan) young women's clothing brand. Actually, the new store will be a lot more than just Lowrey's Farm, it will be a showcase of the fashion brands managed by Lowry's parent company Point Inc.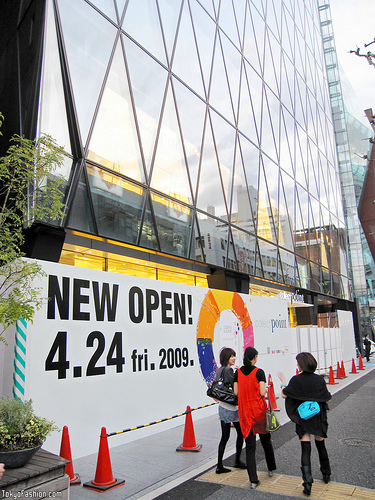 The new store, called Collect + Point, will be located in an impressive new glass building on Meiji Dori between Shibuya and Harajuku. The exact location is right between the new-ish glass Audi Building on one side and Ciaopanic on the other. According to the layout concepts on the Point website, there will be two floors with a nice open floor plan and clean minimal interior design.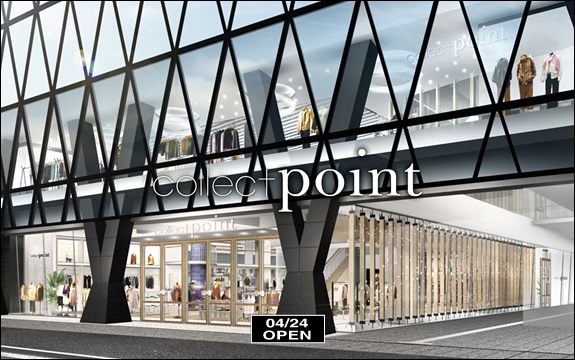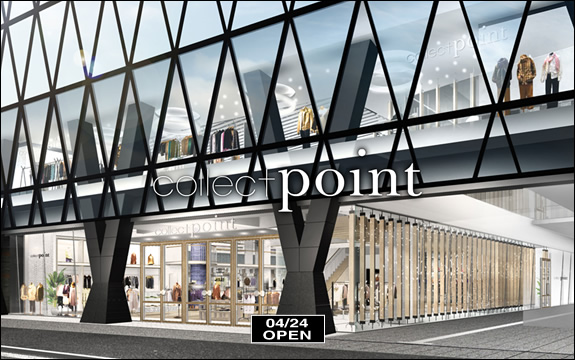 The brands represented in Collect + Point Harajuku will include Lowry's Farm, Apart by Lowry's, RageBlue, Jeanasis, Heather, Hare, and Trans Continents. As mentioned above, all of these brands are managed by the same Japanese fashion parent company, Point Inc.
To celebrate the opening of the new flagship shop, Point Inc. will be having several promotions including a sale on clothing and accessories (always nice), a special presentation of Art Pants (in case you've ever wanted to buy underwear designed by Lily Franky, Japanese singer-model-idol Meg, or the artist collection Enlightenment), and some special products from Crystallized by Swarovski.
Once the new Lowry's Farm and friends shop is open, Tokyo Fashion will try to stop by and report back with some more detailed info.
External Links: