Couple with Kinji Summer Style in Harajuku
Here's a couple dressed with the kind of style that has made Harajuku a unique fashion capital. The blonde girl on the right who reflects a touch of Dolly-kei style is Yuck, a 19-year-old student. Her ruffled white chiffon dress came from the Kinji resale shop and her white panier petticoat is from Panama Boy. Her cute red heart platform shoes from Milk are worn with white tights.
Yuck's accessories include a candy heart necklace that she bought in Harajuku and a hair accessory from Panama Boy. A red chiffon scarf worn as a belt adds a nice pop of color to her outfit. Her handmade fabric tote bag that is decorated with a strawberry graphic.
The cool long-haired guy on the left with a stud below is lip is Tomoya, a 24-year-old furita (freelancer). He's wearing an elephant-print t-shirt and matching shorts that he bought at a local store with a white mesh hoodie from Kinji. His white sneakers are from Nike. Accessories include a white plastic ring from a 700 Yen shop and large round white-framed glasses. His fabric tote is from a resale shop.
Yuck told us that Kinji and Panama Boy are her favorite places to shop. Tomoya told us his favorite shops and designers are Daybreak, Comme des Garcons and Vivienne Westwood. When we asked the pair about their favorite musical groups, Yuck said she like Judy and Mary and Tomoya said he likes Acidman and Hawaiian 6.
If you'd like to see more of Tomoya and Yuck, check out these photographs from earlier this year. You can also see Yuck's blog here and Tomoya's here.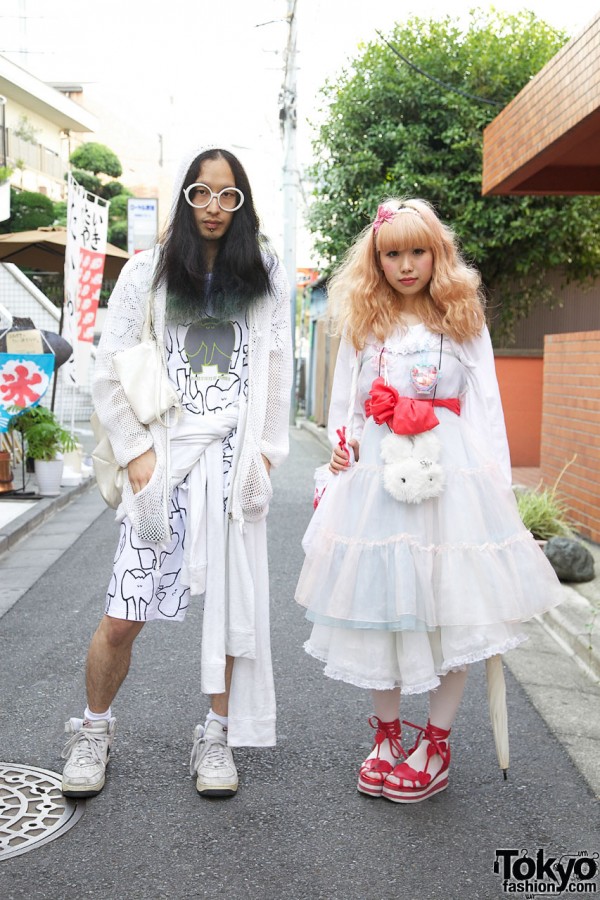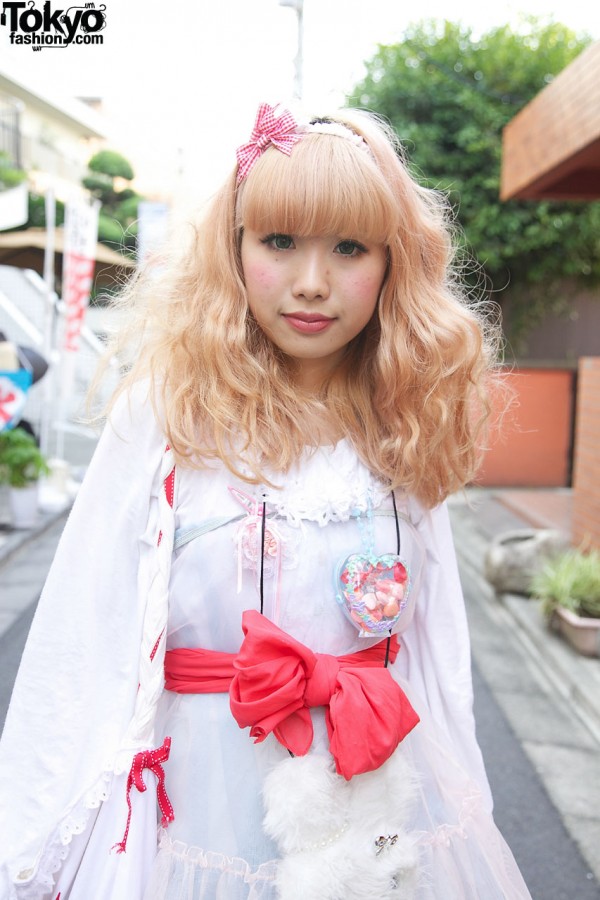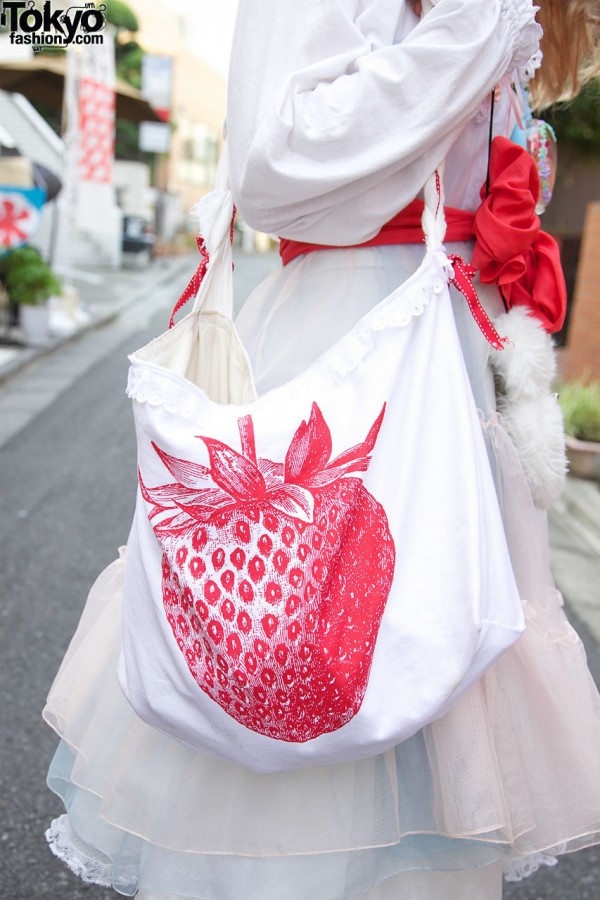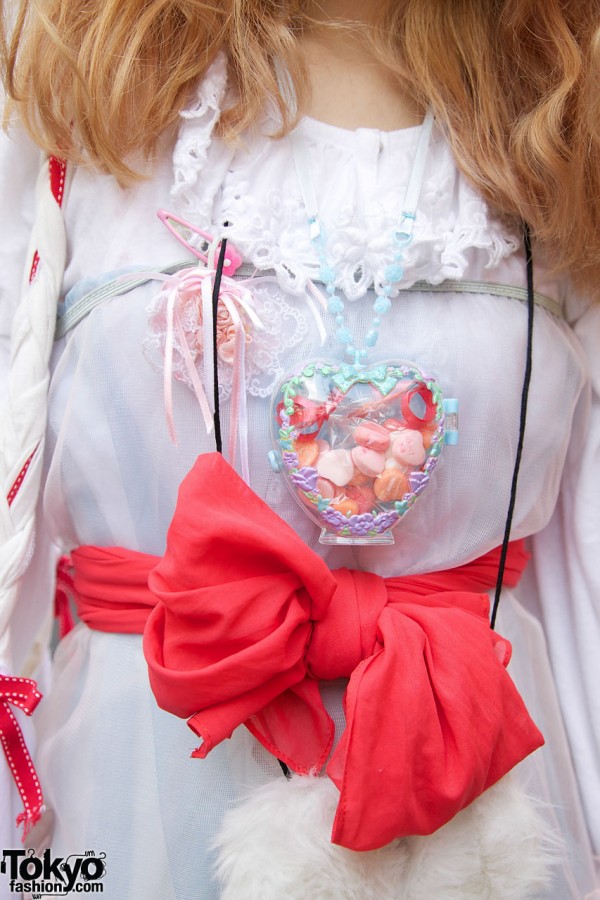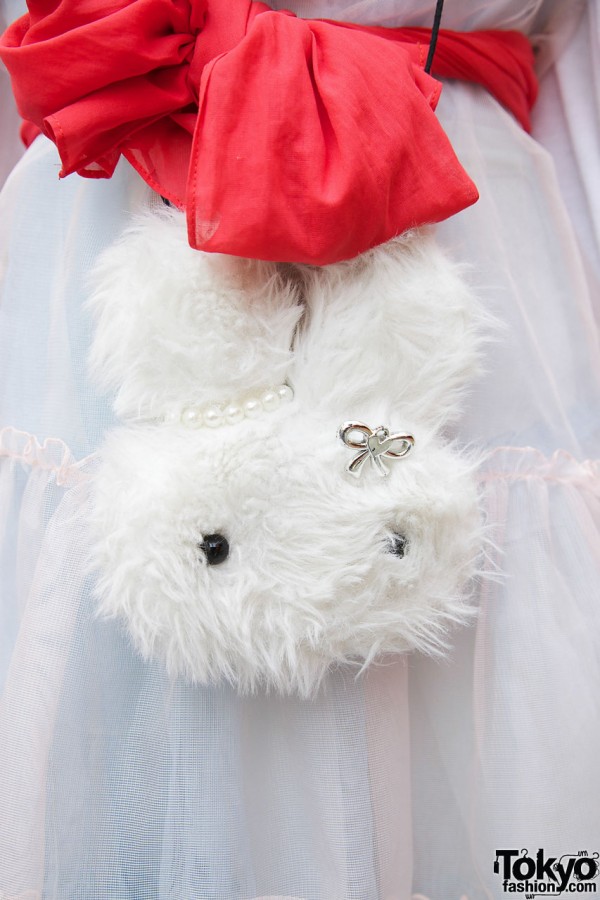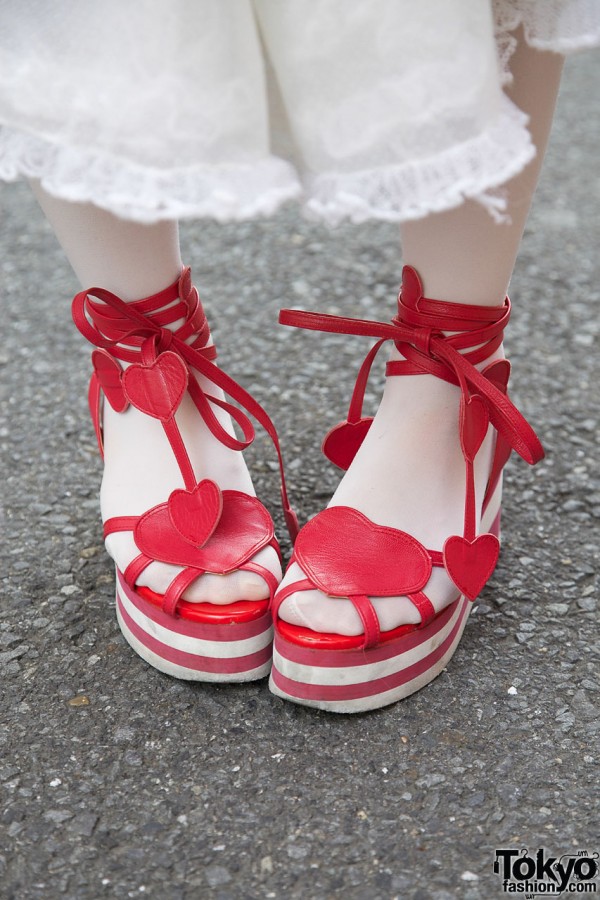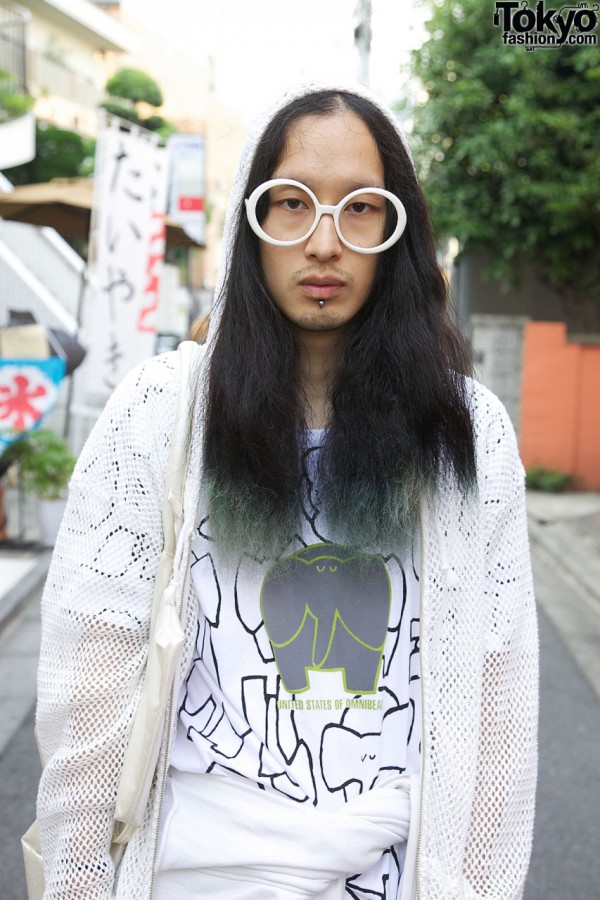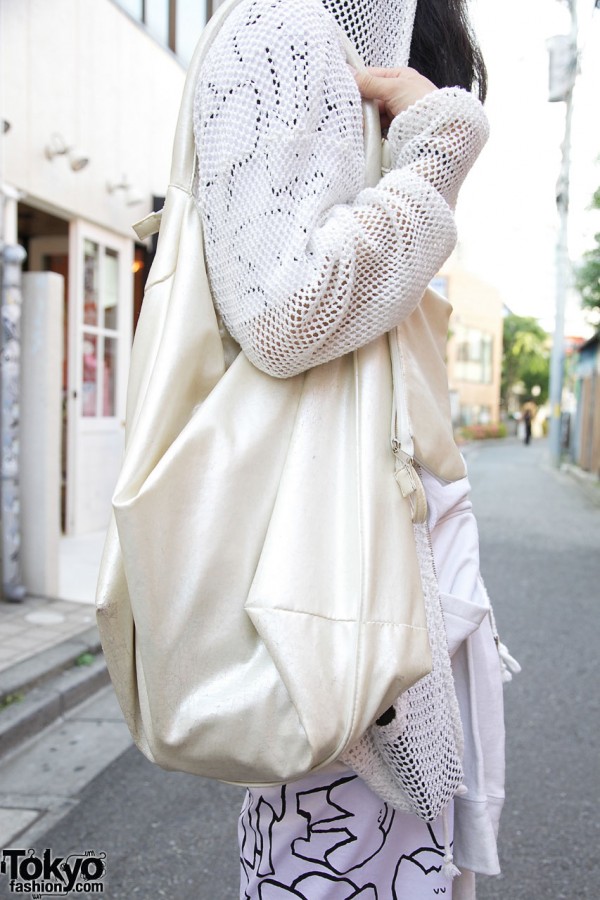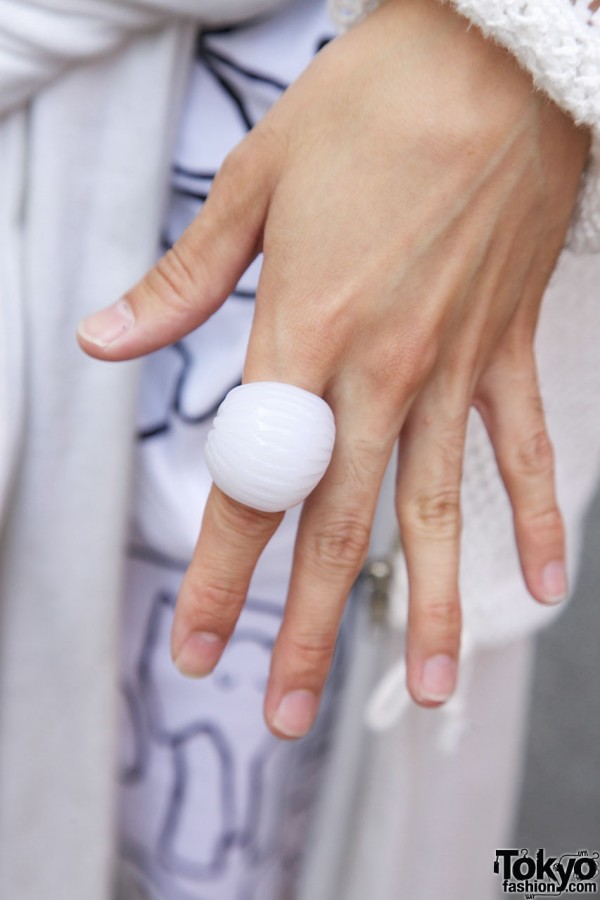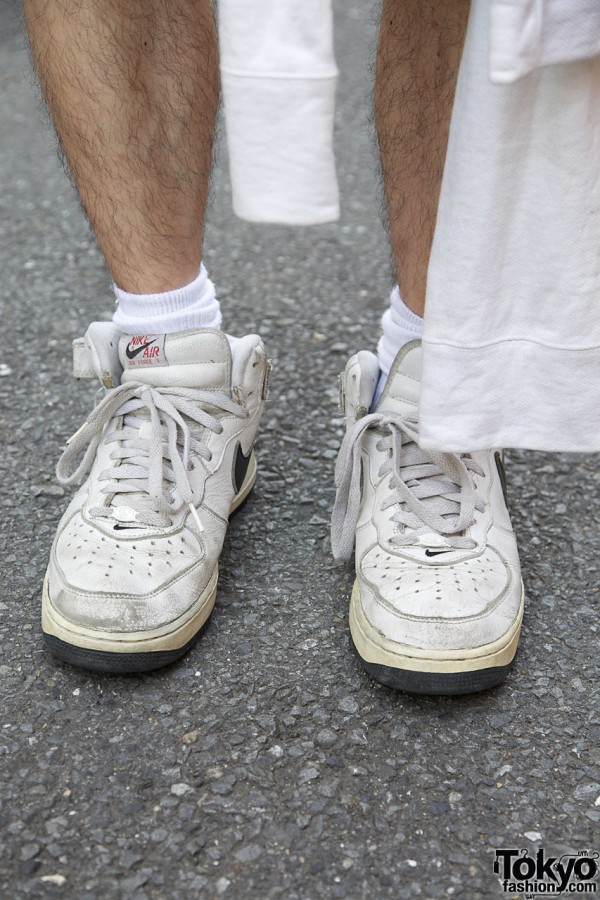 Click on any photo to enlarge it.