Crazy Ferret – Men's Underwear from Japan
I swear, it wasn't my intention write about men's underwear for Tokyo Fashion this week. But while I was searching online for new Japanese product information, something suddenly jumped out of the web browser and began to attack the keyboard in a blur of fangs and fur. It could not be ignored, especially with a name like…"Crazy Ferret"!
Describing itself as "NEXT ILEVEL MENS UNDER WORLD" (I think they mean "next level", but I don't want to assume too much…the ferret is crazy, after all), Crazy Ferret seems to have accomplished the amazing task of assembling Japan's most mind-boggling and bizarre men's briefs in one spot. But don't take my word for it. Contemplate the mystery of Big Burger underwear from sotto capo, yours for 4,300 yen (soft drink and fries not included).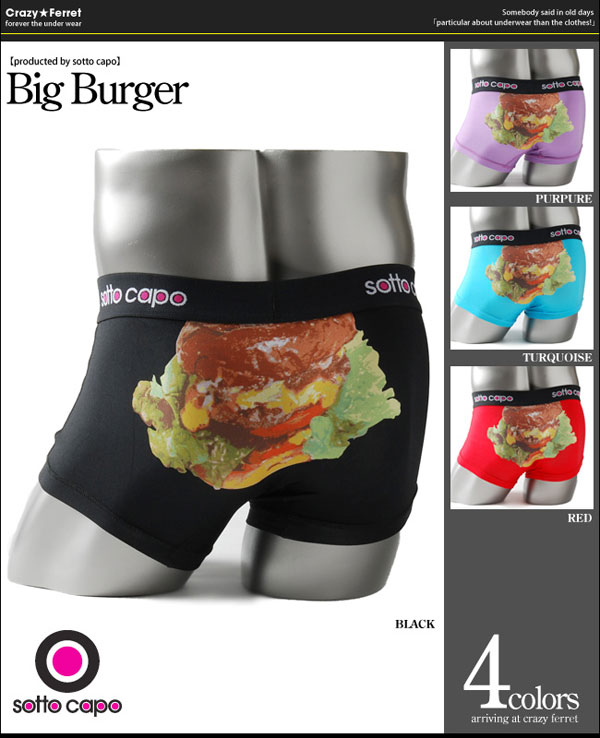 To be fair, Crazy Ferret also carries underwear from foreign makers like Calvin Klein and 69slam. But the real stunners here come from domestic Japanese brands like Lateshow, whose designs and product names probably deserve some kind of award for off-the-charts bad taste. If you aren't convinced, please take note: the shorts below contain phosphorous paint actually glow in the dark. Take that, Fruit of the Loom!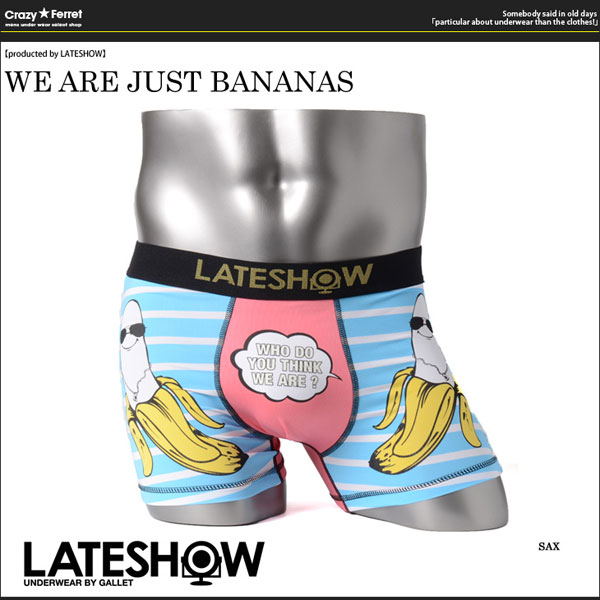 I'm not sure exactly what's going on with the drama depicted on Lateshow's Beat Me If You Can Under Wear (1,990 yen), but it looks like it involves a chess hustler, a high likelihood of a checkmate, and thirsty-two ouncer of soda pop. But the product caption says this item is "cool", so I guess it must be…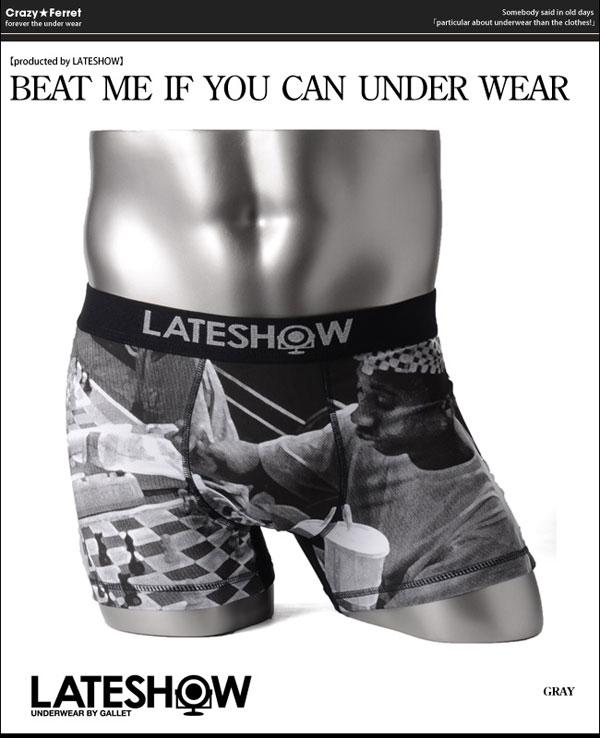 Lateshow's briefs are less like something you'd simply wear, and are more like a complex symbolic minefield of double entendre and innuendo about as subtle as screaming yellow DJ equipment affixed to someone's crotch. "Perfect for your favorite music!" screams Crazy Ferret's ad copy. Insert your own joke song title here.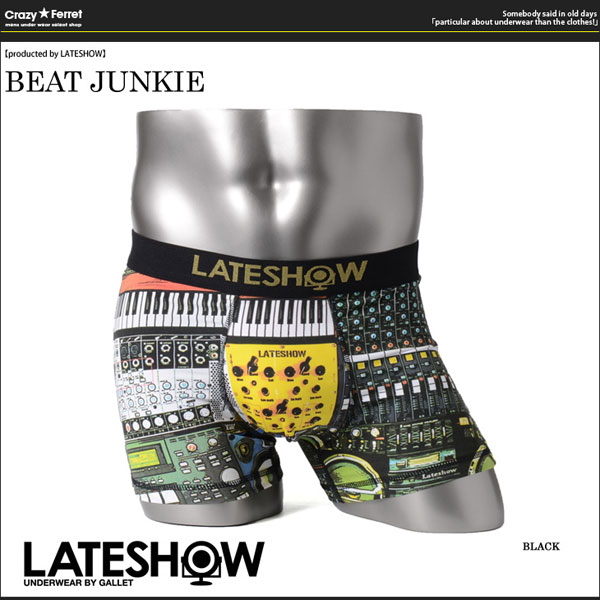 Although he wasn't contemplating men's underwear from Japan, Shakespeare once asked famously, "What's in a name?"
It's possible Crazy Ferret has taken some inspiration from the strange-but-apparently-real British sport of "Ferret Legging", i.e. sticking a ferret down one's trousers. Ferret Legging is, of course, illegal (thank god), but a few brave souls out there still might want to experience the thrill of putting something wild and unpredictable in their pants. With products like these, Crazy Ferret has cornered the Japanese market.
External Link
Article by Patrick Macias, photos courtesy of the Crazy Ferret.
About the author:
Patrick Macias is the owner of media company jaPRESS and the author of "Japanese Schoolgirl Inferno: Tokyo Teen Fashion Subculture Handbook" (Chronicle Books). He has written for a variety of publications in the US and Japan including Wired, Studio Voice, and Weekly ASCII. His blog can be found online at patrickmacias.blogs.com.