Cropped Pants vs. Harem Pants
This Japanese guy and girl were photographed on Cat Street in Harajuku near Takeshita Dori. The girl is wearing a fedora hat, a loose black vest over a flower artwork t-shirt, a backpack, harem pants, and black open toe heels. She is also wearing a whistle necklace and a couple of stuffed bears from Suzy's Zoo. The blonde guy with her is wearing a black vest over a button up shirt, cropped pants, and black sneaker that look a bit like Vans. He is also wearing an earring, a cross necklace, a watch, a ring, and he has his glasses attached to his belt.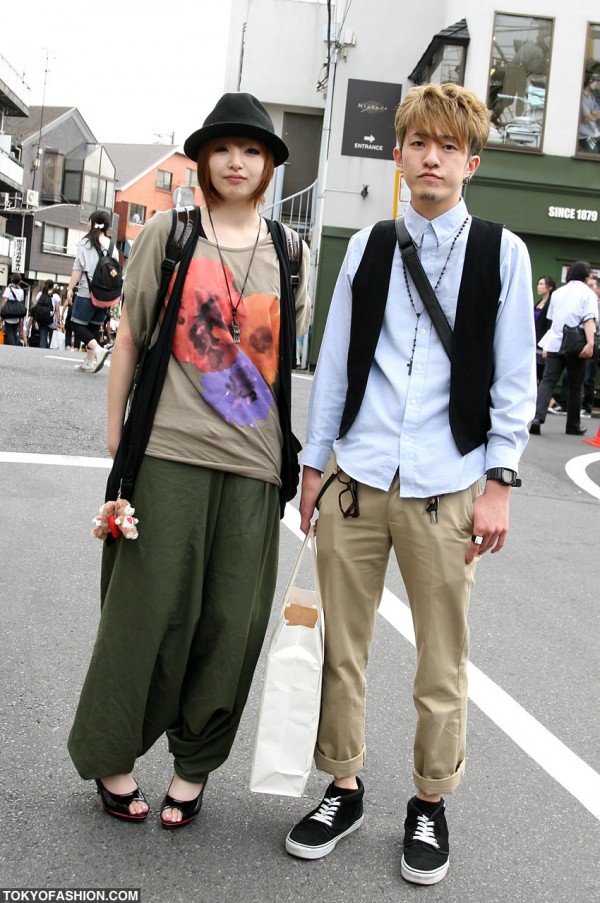 Click the photo to enlarge it.