Cropped Plaid Top & Corduroy Bloomers
This cute girl in lace-trimmed corduroy bloomers from a flea market is Ibora. Her outfit also includes a black t-shirt and cropped plaid top that she bought from a Korean Internet site. She's also wearing pale striped tights, black socks with red hearts and black canvas high-top sneakers.
Ibora's accessories include a crochet scarf, a pin that that resembles a pink face with big eyes and a rope lanyard around her neck. Her hair band is decorated with metal studs. She's carrying a plush striped bag from X-Girl.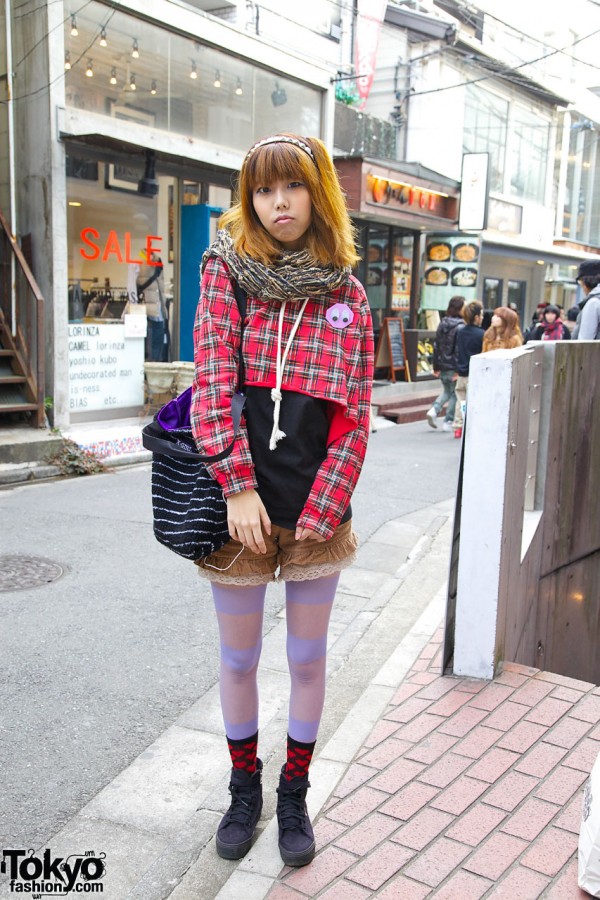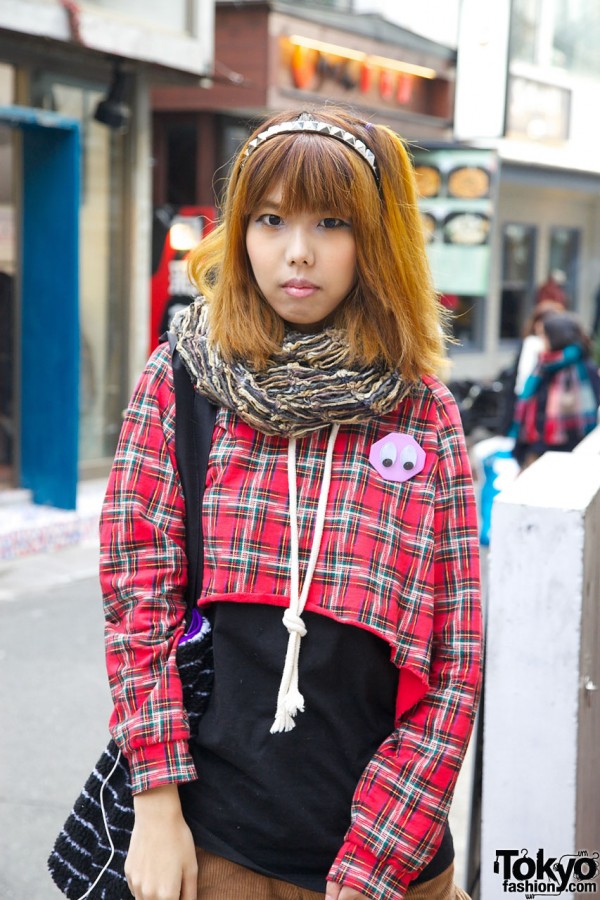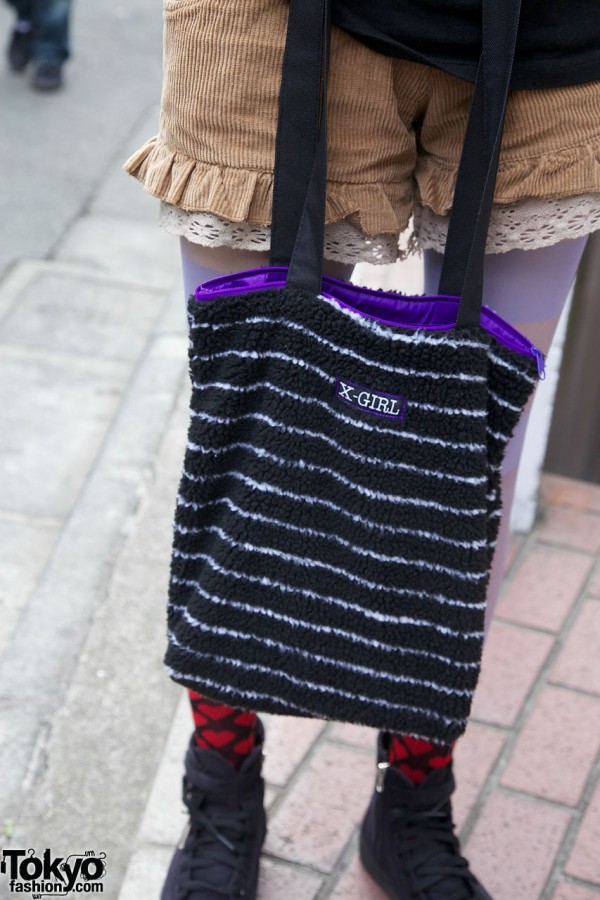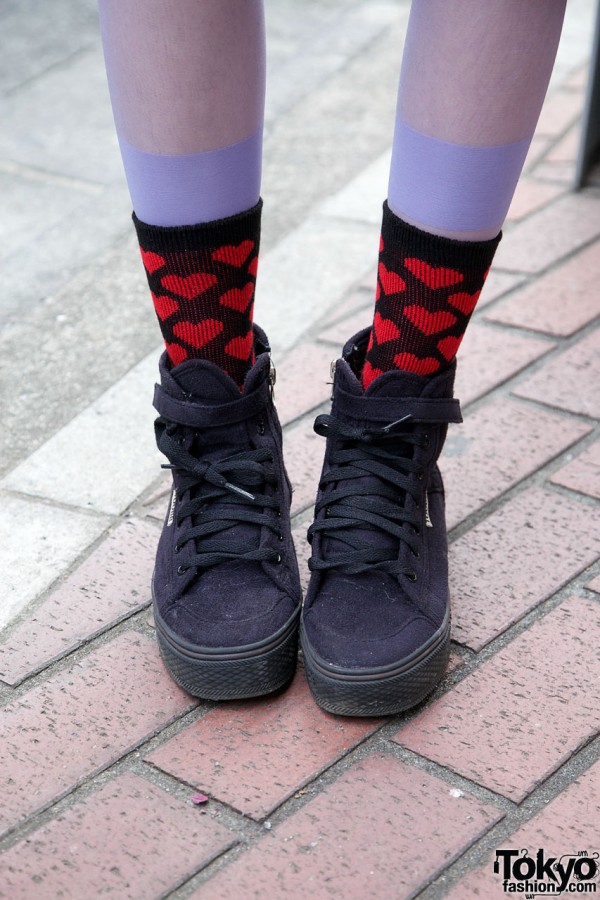 Click on any photo to enlarge it.