Derby Hat & Sheep Sweater from Romantic Standard
This cute girl with short auburn hair and a black derby hat is Mayu, an 18-year-old student. Her outfit consists of a short white cotton dress from a resale shop and a purple cotton sweater covered with sheep from Romantic Standard. She's also wearing white tights and the eye-catching criss-cross embroidered socks that we recently saw on another girl in Harajuku. Her shoes are low patent leather heels decorated with red trim.
Mayu's accessories include a brown leather purse decorated with an artificial fur tail. You can find out more about the things Mayu likes in her blog.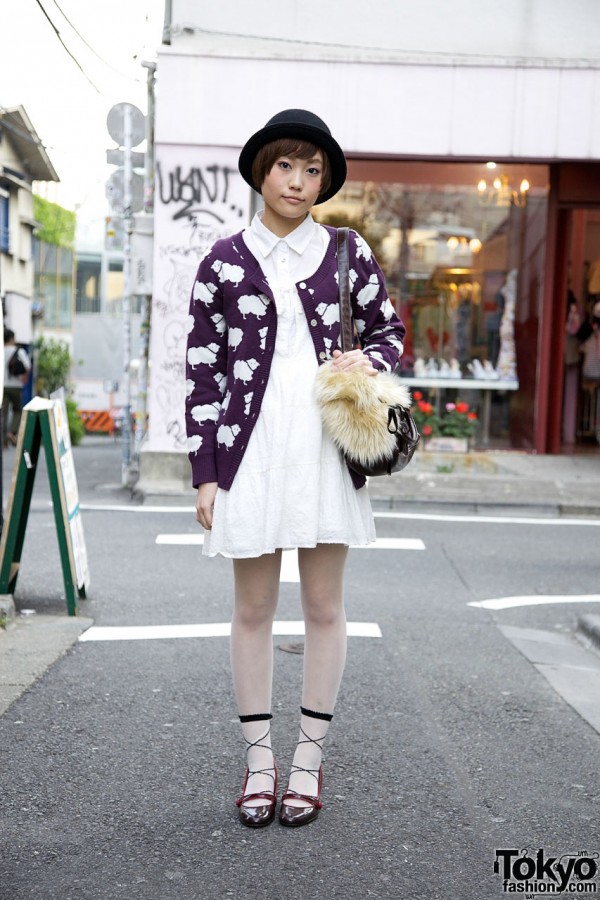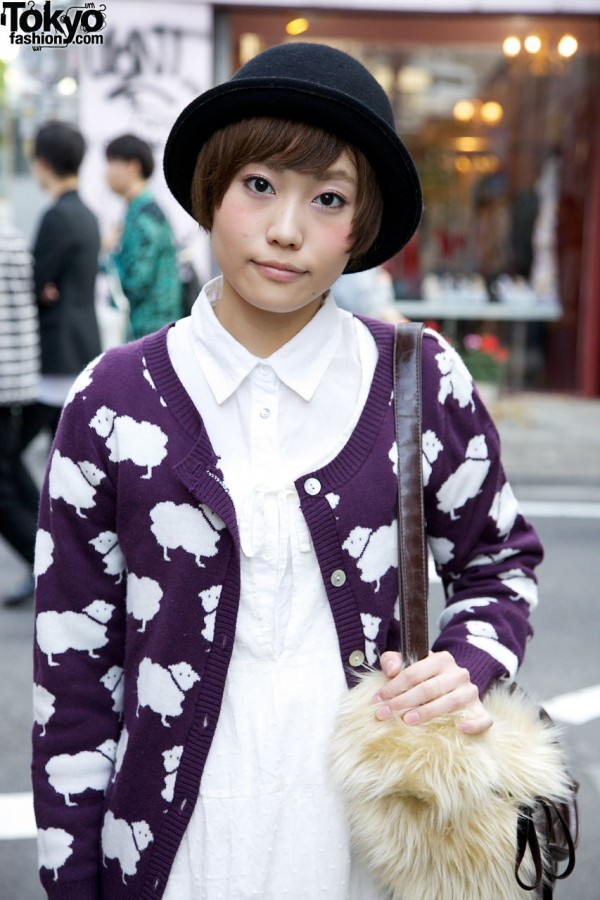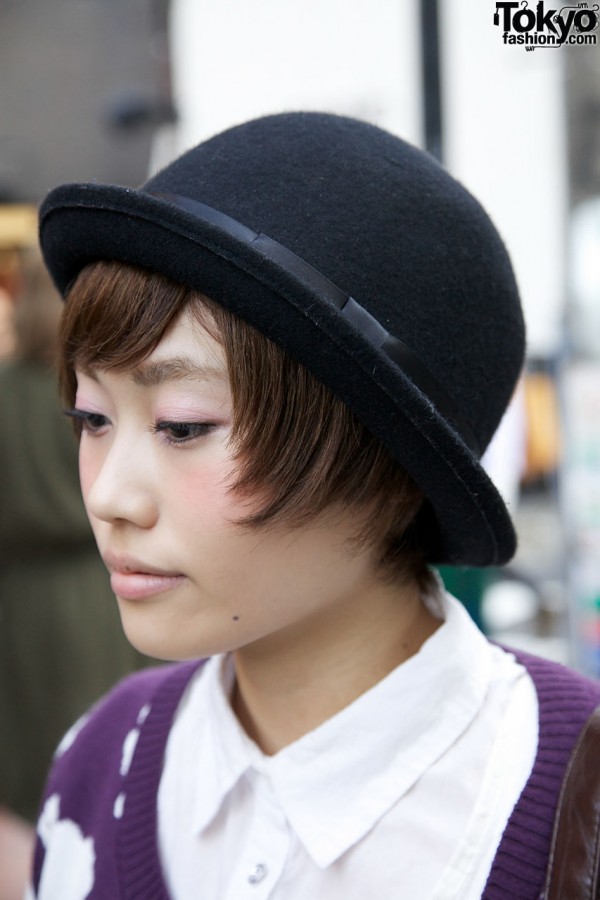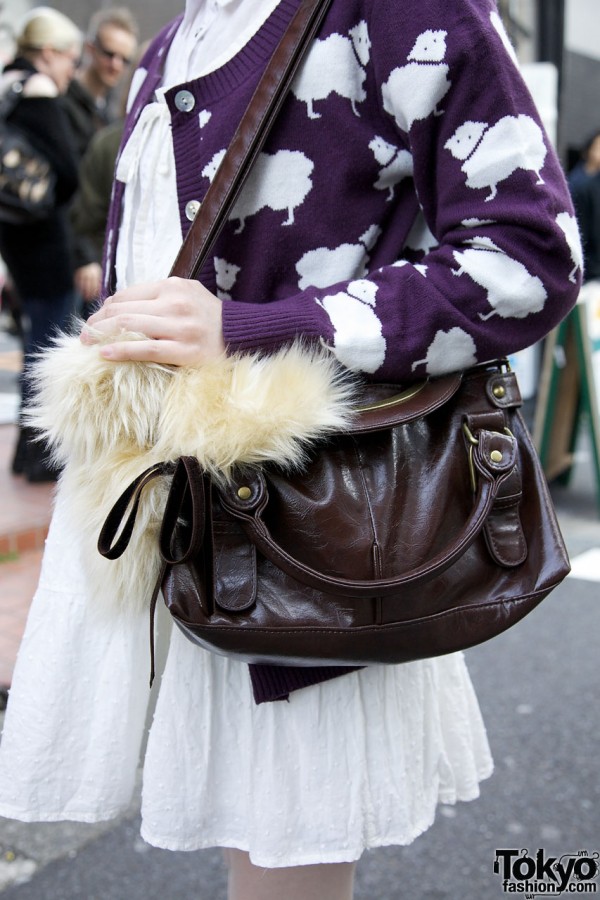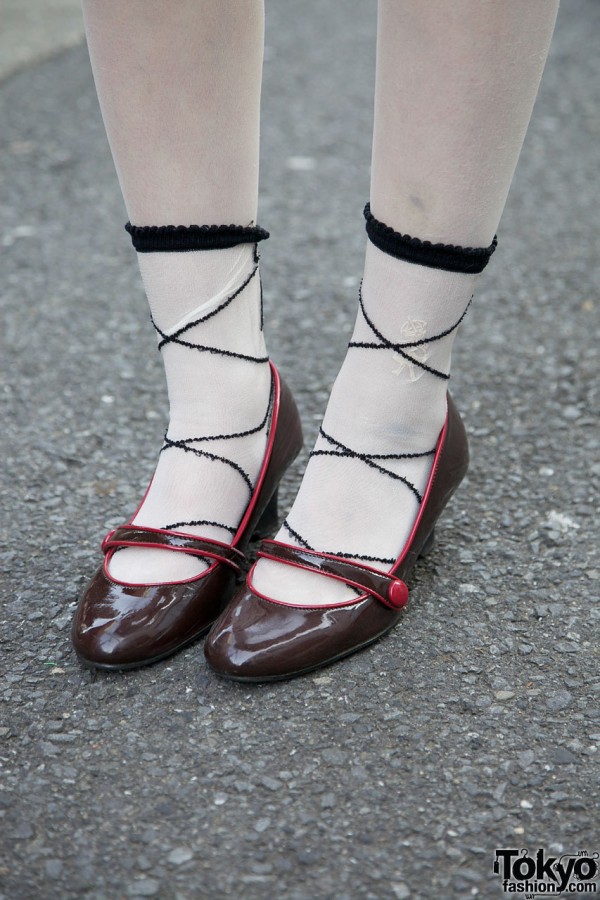 Click on any photo to enlarge it.