Dolly Wink by Tsubasa Masuwaka
Walking in Shibuya near Parco right now, you will be struck by the appearance of one very famous – and very blonde – Japanese gal on numerous billboards and signs. Whose can't-be-missed face is winking at us from billboards in every direction? Tsubasa Masuwaka, of course! It seems that every month brings a new fashion collaboration, project, or advertising campaign for Japan's top gal model and super cute gyaru mamma.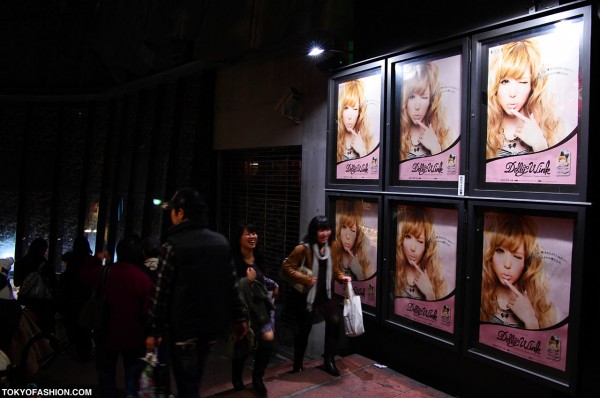 This time around, the billboards are advertising the new "Dolly Wink" makeup & false eyelashes collection that Tsubasa launched this month with the Japanese cosmetics brand Koji.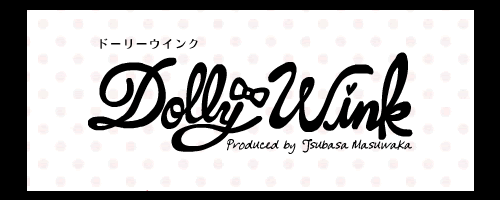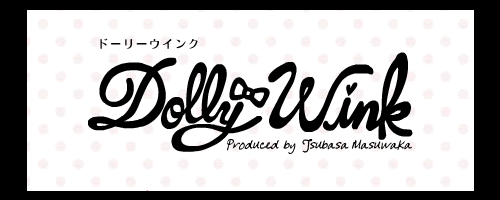 The "Dolly Wink" line consists of several different fake eyelash sets with names like "Baby Cute", "Dolly Sweet", "Sweet Girly" and "Pure Little". There are also eyeliners and mascara available – all in insanely cute packaging, of course. All of these products have the goal of helping you reach the near nirvana state of "adult cute", which is the concept of Tsubasa's Dolly Wink brand.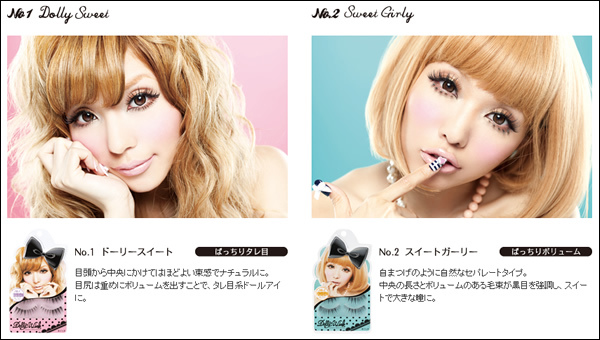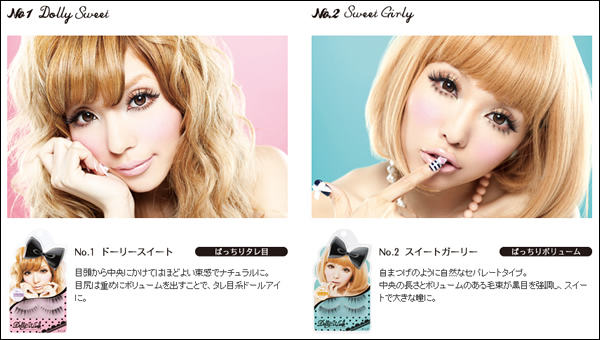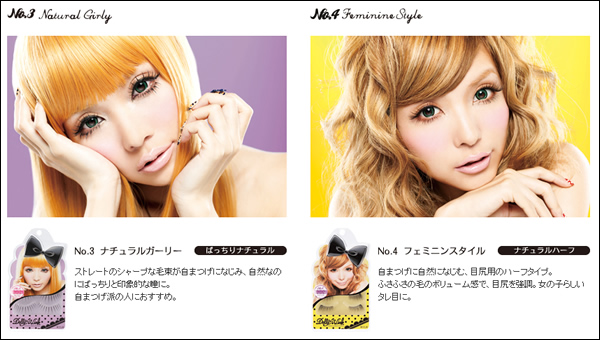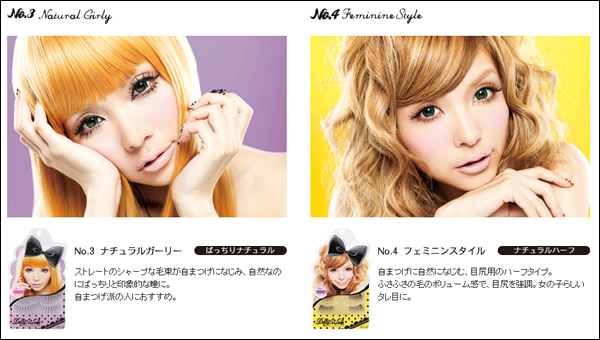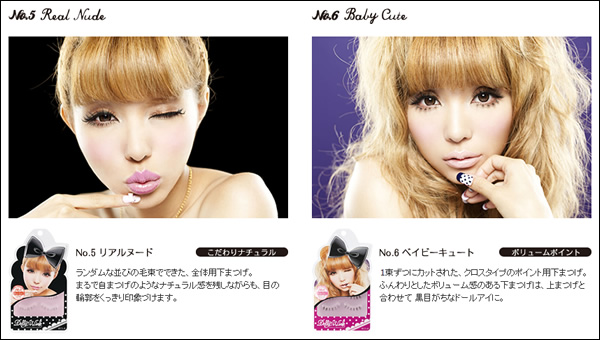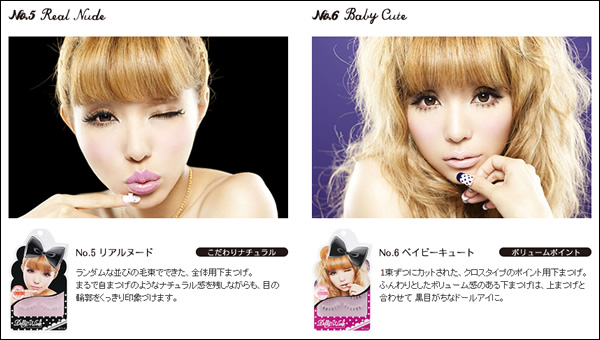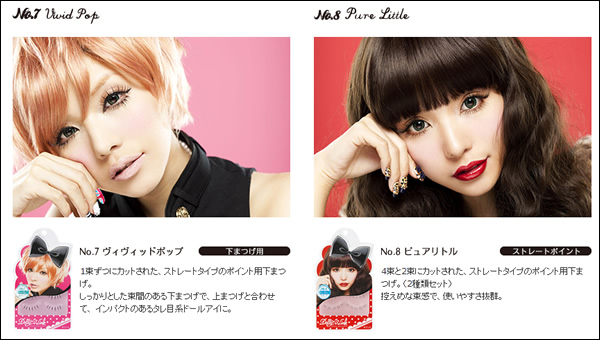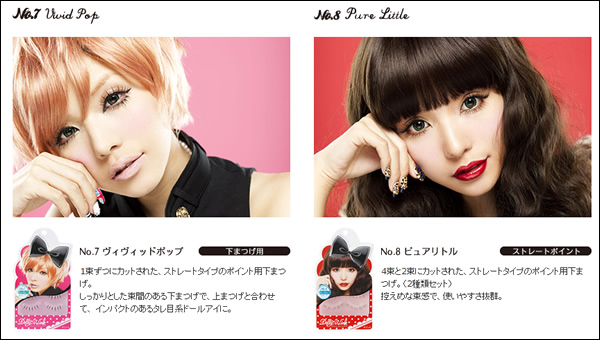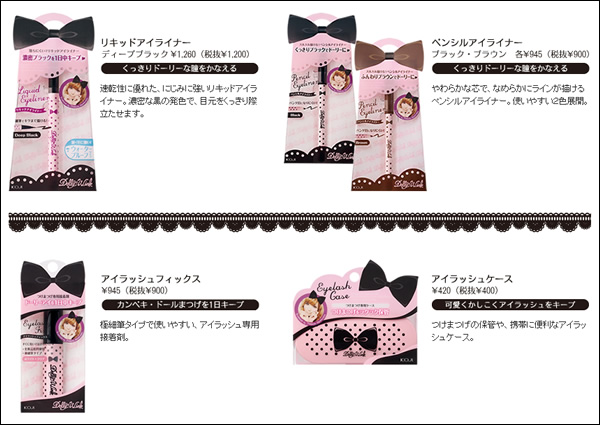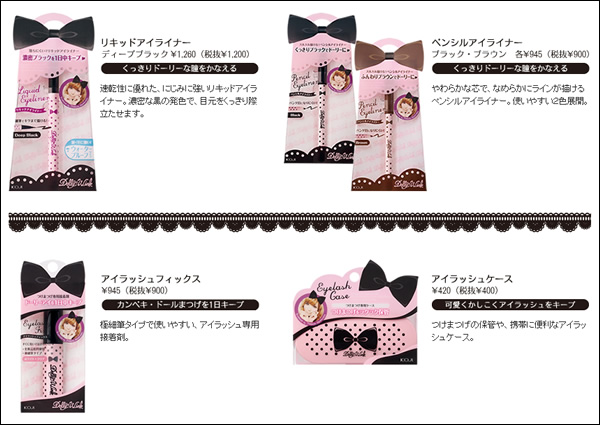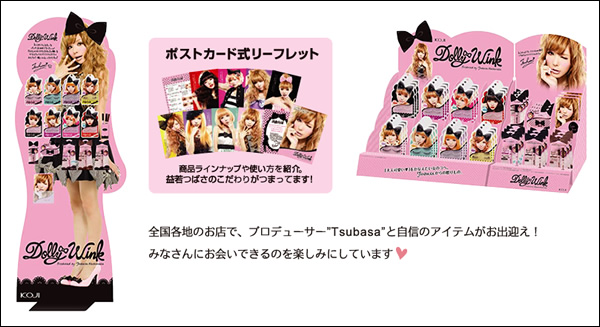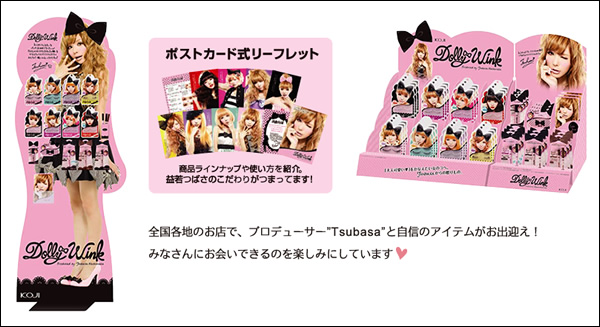 For more information on the brand, including locations where you can purchase the Dolly Wink collection, check out the official Koji website – available only in Japanese.